[caption id="attachment_7451" align="aligncenter" ]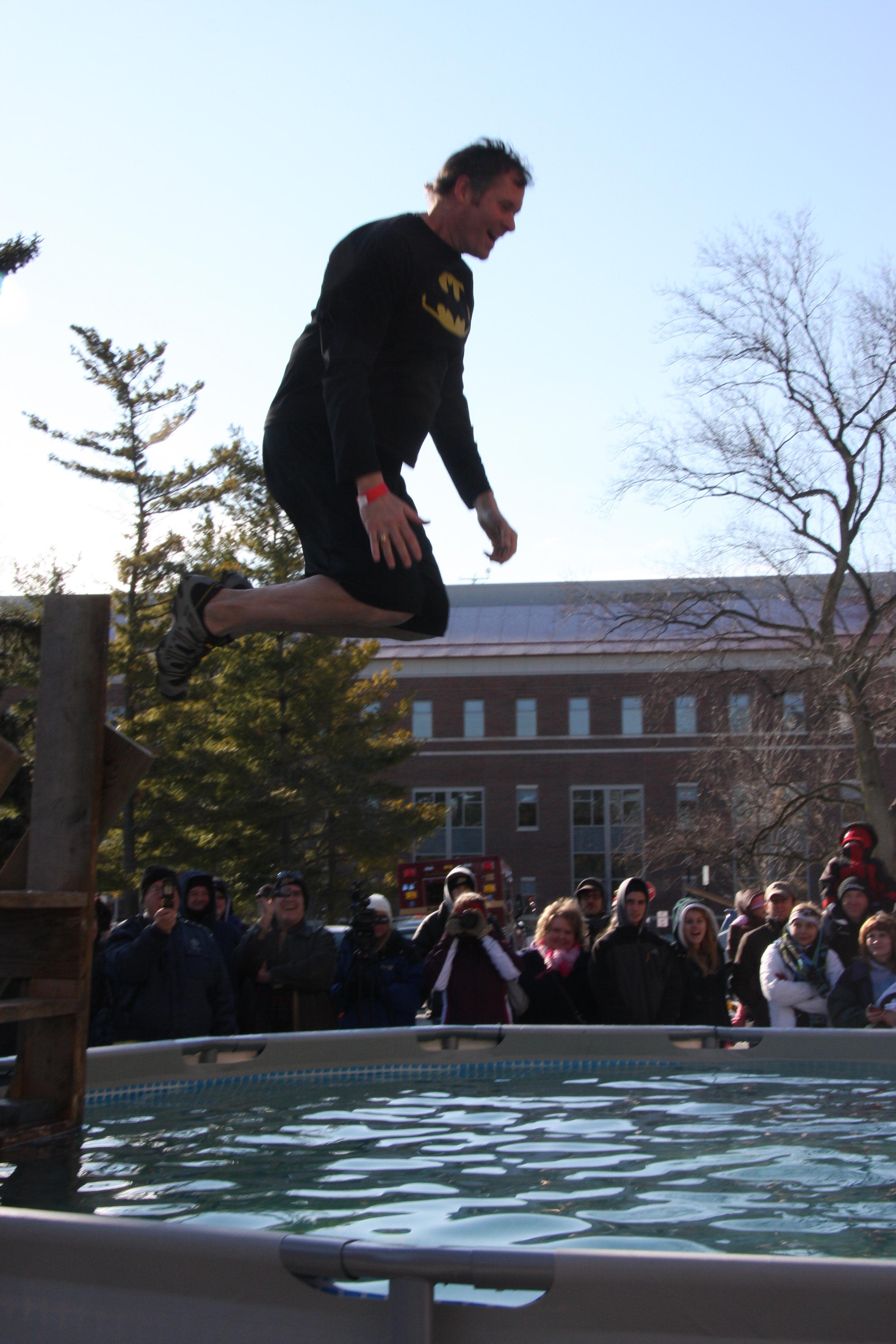 Mayor John Dennis taking the plunge![/caption] Weekend Update! Looking for a fun Indiana 
weekend getaway
? Or do you live in this area and are looking for entertainment close by? Check out the endless possibilities for fun events happening this upcoming weekend in or near Lafayette-West Lafayette, Indiana. Family fun, memorable event!  Participate in the
"Making Family Time Capsules"
at the Frank C. Arganbright Genealogy Center this Saturday, February 20. Hear the history of creating time capsules, then work together with your family to select items, photographs and more to enclose in your own family time capsule. Select a date for it to be opened, and decorate the container. Containers and craft supplies will be provided. Families should come prepared with their own items to add to the capsules. Cost is $5.00 per family. Make more lasting memories at the
2016 Polar Plunge
. Celebrate the 17th Polar Plunge anniversary at the Plunge site where is all started at Purdue University! Get your chill' on and join hundreds of Hoosiers that help support sports training and athletic competition for more than 11,000 Special Olympics Indiana athletes by jumping in a cold body of water. Friends don't let friends plunge alone! Encourage a family member, school group, civic group or co-worker to participate with you at the event! The 2016 Plunge season promises to have lots of magical moments from crazy costumes to super splashes.  It's an event you don't want to miss! For more information about these 
events
 and other special "happenings" in Lafayette-West Lafayette, check out our website at 
www.HomeOfPurdue.com.