Lafayette-West Lafayette Weekend Update! Looking for a fun Indiana 
weekend getaway
? Or do you live in this area and are looking for entertainment close by? Check out the endless possibilities for fun events happening this upcoming weekend in or near Lafayette-West Lafayette, Indiana. Shop til' you drop! On Saturday, October 7, Carnahan Hall presents: Fall Harvest Artisan Crafts & Antiques Show. Nearly 40+ artisans and antique vendors will showcase and sell their handmade crafts. The first 100 visitors will receive a mystery bag containing "spendable cash" (up to $25.00). Free parking and free admission. Support your local artists as they share their handmade items. Pottery, wood, jewelry, knit items, paintings, dog food, ornaments, antiques, baby and doll items, sign art, and home decor will all be available for purchase.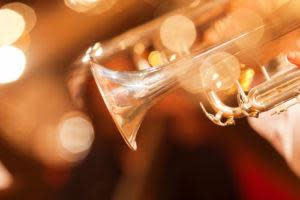 Musical entertainment takes place on Sunday, October 8. The Tippecanoe Chamber Music Society presents:
Mozart Et A
l at Purdue Eliza Fowler Hall. Mozart's grand Horn Quintet K. 407 will feature ISO's assistant principal horn Rick Graef. On the flip side will be Rick Sowash's
Sir Gawain and the Green Knight
for trumpet, violin, cello and Greg Kostraba on piano. Performers are Rick Graef, horn; Bruce Knepper, trumpet; Patrick Dalton-Holmes & Regan Eckstein, violin; Amy Brandfonbrener & Kathy Hershberger, viola; Eric Edberg & Josh Aerie, cello; Greg Kostraba, piano. For more information about these 
events
 and other special "happenings" in Lafayette-West Lafayette, check out our website at 
www.HomeOfPurdue.com.