[caption id="attachment_8164" align="aligncenter" ]
Germanfest[/caption] Weekend Update! Looking for a fun Indiana weekend getaway? Or do you live in this area and are looking for entertainment close by?  This is the weekend we have been waiting for in
Lafayette-West Lafayette
because it is full of exciting, entertaining festivals that will bring joy and laughter to so many people. [caption id="attachment_8165" align="alignright" ]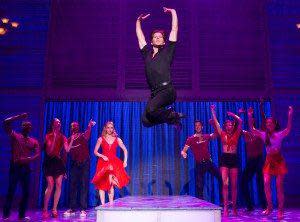 Dirty Dancing[/caption] On Saturday, September 10, bring back memories of romance during
Dirty Dancing-The Classic Story On Stage
at Elliott Hall of Music.
Dirty Dancing
 brings the classic story to the stage in an unprecedented live experience exploding with heart-pounding music, passionate romance, and sensational dancing. Enjoyed by millions across the globe, this worldwide smash hit features the hit songs "Hungry Eyes," "Hey Baby," "Do You Love Me?" and the heart-stopping "(I've Had) The Time of My Life." London's 
Sunday Express
 says, "This crowd-pleasing stage adaptation hits the jackpot!" Schnitzel beef sandwiches, rollbraten pork sandwiches, beef goulach with buttered noodles, potato pancakes, homemade lentil soup, brats and more! Where can all of this be found along with a performance by the Polka Boys, a beer stein holding contest, casino games and more?
St. Boniface Germanfest
! This Saturday, September 10, join the German revelers as we dance, eat and make merry downtown Lafayette! Please note you may not be German in ethnicity, but you can be one in spirit as the celebration rocks and rolls! For more information about these events and other special "happenings" in Lafayette-West Lafayette, check out our website at
www.HomeOfPurdue.com.
Save
Save