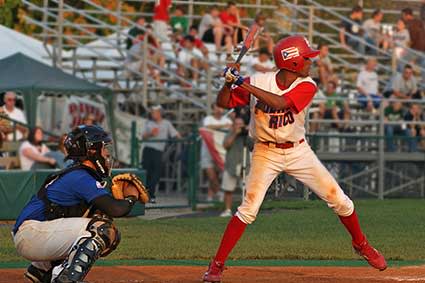 Weekend Update! Looking for a fun Indiana weekend getaway? Or do you live in this area and are looking for entertainment close by? Check out the endless possibilities for fun events happening this upcoming weekend in or near Lafayette-West Lafayette, Indiana. This Friday, August 5 marks the 48th year, Lafayette will be host to the Colt World Series at Loeb Stadium. This season 10 teams will be competing for the championship from across the globe. Good luck to all the baseball players competing! It is sure to be another exciting year! The teams play from August 5 through August 10, 2016.
Farm Olympics! Head to The Farm at Prophetstown to celebrate this year's Summer Olympics. Try your hand at their farm obstacle course. Compete in five timed obstacles, for a chance to stand on the podium at their closing ceremonies. Three winners will receive prizes from The Farm! Compete from 12:30pm - 1:30pm. Closing ceremonies will be held in the barn at 2:00pm. You won't want to miss this family friendly event!
For more information about these events and other special "happenings" in Lafayette-West Lafayette, check out our website at www.HomeOfPurdue.com.
Save
Save
Save