[caption id="attachment_3593" align="alignleft" ]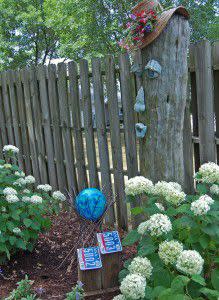 Art in Bloom (2012)[/caption] Weekend Update! Looking for a fun Indiana 
weekend getaway
? Or do you live in this area and are looking for entertainment close by? Check out the endless possibilities for fun events happening this upcoming weekend in 
Lafayette-West Lafayette, Indiana
. Enjoy gardening?  Or better yet, traversing beautiful outdoor gardens?  This Saturday, June 22, you and your family can enjoy an afternoon in flowery paradise during "
Art in Bloom
".  Seven award winning gardens in the heart of West Lafayette will be open to the public, each one featuring artists displaying their wares. The tour will start at The Lilly Nature Center in West Lafayette where maps to the other gardens will be available. [caption id="attachment_3594" align="alignright" ]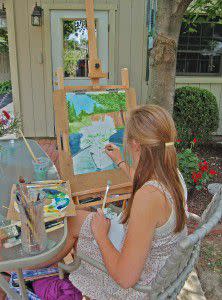 Art in Bloom (2012)[/caption] More in the mood for music and dance?  On Saturday, June 22, enjoy an afternoon of song during "
S.I.N.G.S! Concert-Animal Antics
" presented by the Bach Chorale Singers at Sunnyside Auditorium.  Join young community singers in celebration of fur, feather and fin. Animal Antics is a concert that concludes the Summer Choir Camp. Singing Is Now Going Summer! (S.I.N.G!) is a vocal celebration about animals. From weasels to yaks and hippos to sheep, they will pay tribute to the earth's splendid trotting, crawling and leaping creatures. For more information about these 
events
 and other special "happenings" in Lafayette-West Lafayette, check out our website at 
www.HomeOfPurdue.com