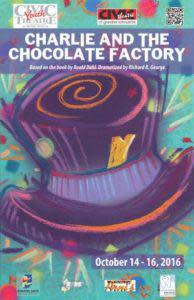 Lafayette-West Lafayette Weekend Update! Looking for a fun Indiana 
weekend getaway
? Or do you live in this area and are looking for entertainment close by? Check out the endless possibilities for fun events happening this upcoming weekend in or near Lafayette-West Lafayette, Indiana. A family favorite and masterpiece of fun,
Charlie and the Chocolate Factory
, is being showcased at the Civic Theatre of Greater Lafayette, on October 14-16.  The eccentric owner of the greatest chocolate factory in the world has decided to open the doors of his factory to five lucky children and their parents, and hides five golden tickets beneath the wrappers of his famous chocolate bars. Join Charlie Bucket in his hunt for a golden ticket and his adventurous tour of Willy Wonka's world-famous Chocolate Factory! This is a A Civic Youth Theatre Production.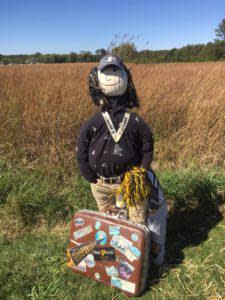 Take a hike on the bike trail, starting at the Prairie View Picnic Area, and find Prophetstown State Park's
Trail of Scarecrows
this weekend. Each scarecrow was designed by someone in the community – a business, an organization, a family and more. Support their creative efforts and "penny vote" for best scarecrow in the Visitor Center. These penny votes will add up, and all proceeds benefit the interpretive programs at Prophetstown State Park. (Our very own Sports Marketing and Recreation Manager, created a scarecrow called Purdue Game Day Traveler. Check him out!!) For more information about these 
events
 and other special "happenings" in Lafayette-West Lafayette, check out our website at 
www.HomeOfPurdue.com.
Save
Save
Save