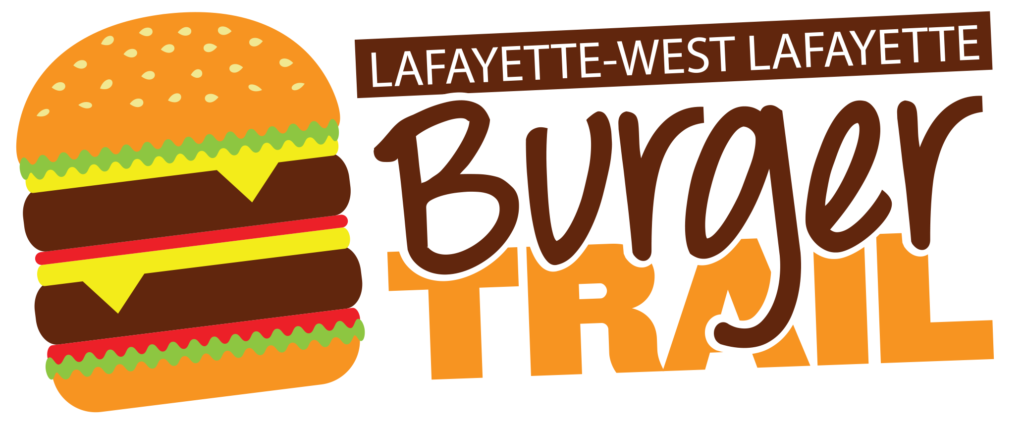 Burger-liciousness is taking place all over Lafayette-West Lafayette this month! We have been featuring some of our favorite burger joints across town and enjoying every delectable bite. The featured restaurant today is East End Grill. [caption id="attachment_11052" align="alignright" ]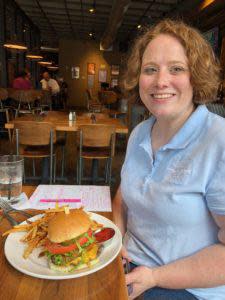 We are happy with our selection![/caption] East End has 2 burgers that put it on our burger map.  First is the
East End Burger.
This burger is an 8oz prime beef patty with Applewood smoked bacon, cheddar cheese, tomato, pickle & baby greens. Ashley from our office shares, "The presentation of this burger is fantastic. I had to pause a moment to figure out how I wanted to eat it as it was as tall if not taller than my hand turned on its side. The meat and other toppings were perfectly and evenly portioned. A huge slice of tomato and large chunky slice of sweet pickle topped Applewood smoked bacon, 8 ounces of prime beef, cheddar cheese and baby greens. The flavor was amazing!" [caption id="attachment_11051" align="aligncenter" ]
East End Burger - check out that thick slice of fresh tomato...Delicious![/caption] The
Prime Valley Farms Wagyu Burger
is the other burger that had our taste buds soaring. This burger is locally raised 100% full blood Wagyu Beef. It is on their menu throughout the year when East End Grill gets Wagyu beef supplied to them from a local farm, so it is featured on a limited time basis. (Fingers crossed it is served when visiting because it is an amazing sandwich.) This burger is served with a sweet tomato relish, creamy Saint-Andre Cheese and arugula. A co-worker and I ordered this burger. It will melt in your mouth with the dense marbling that makes it juicy and delicious! The relish, cheese and arugula give it the perfect balance of sweet and savory. It is one of the best burgers I personally have ever ordered out. Add in some of the East End Grill fries, and you are in burger/fry heaven! [caption id="attachment_11050" align="aligncenter" ]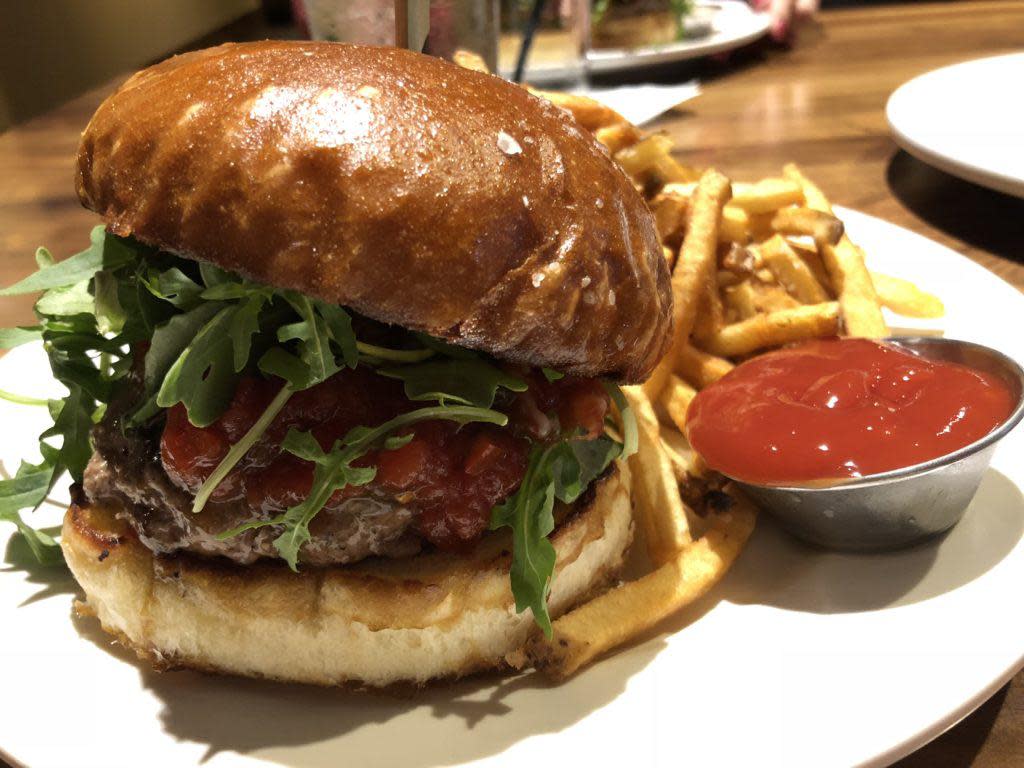 Wagyu Burger -OH YUM![/caption] Burgers, burgers, burgers! We love burgers! We want to hear from you and what your favorite burger is from East End Grill or another restaurant in Lafayette-West Lafayette!
Leave any fun burger comment and enter to win a unique gift basket including a VLWL cooler, Purdue shirt, thermos and more! (Please note only positive comments will be eligible for entry.)  A winner will be picked in November.
For more information about this fabulous restaurant and others in our area at
HomeOfPurdue.com
.