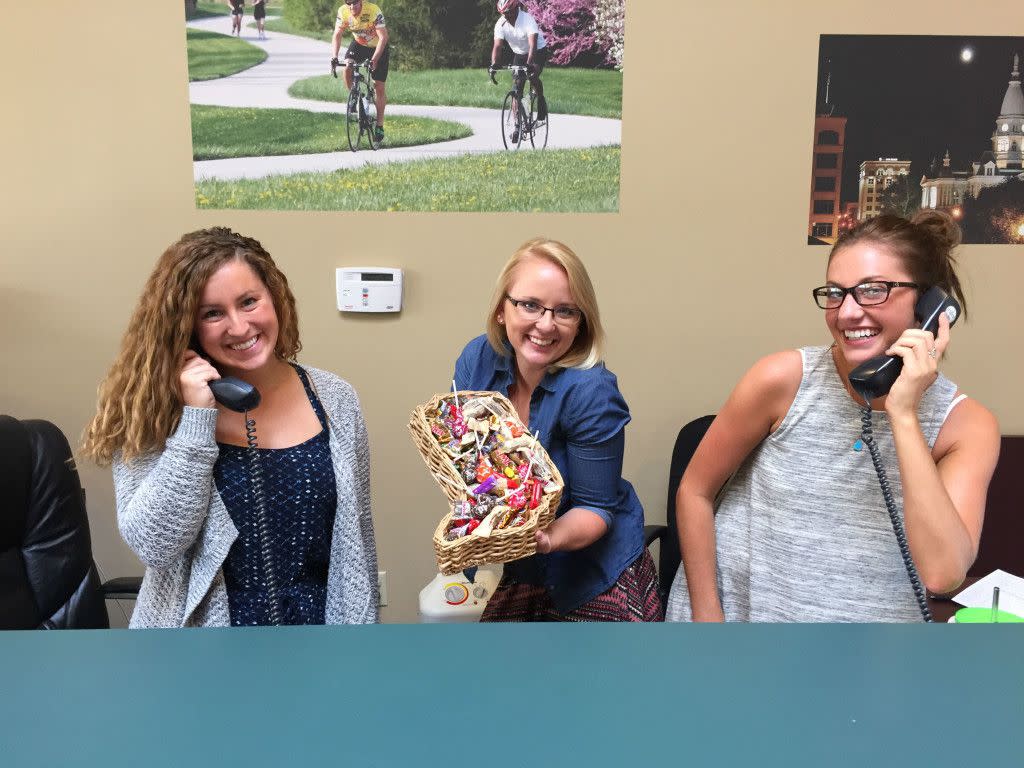 "Hello! Welcome to Lafayette-West Lafayette. How may we assist you? We hope you are having a wonderful stay in our area." Smiling faces ready to assist and share what true hospitality is all about. "Thank you so much for stopping by. If you need any further assistance, please take one of our business cards and feel free to call us back." These are just a few lines our Visitor Information Specialist share to greet visitors to our Visitors Center.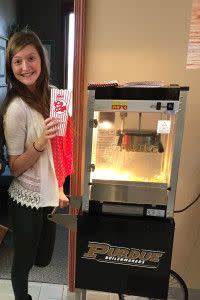 Hospitality and pure friendliness. When guests walk into our center, our number one priority is to make sure they feel special, welcome, and assist in any way. One of my responsibilities is to manage our Visitors Information Specialist staff, who are Purdue University students and Purdue Grads (who work for us part time on the weekends because even though they have professional jobs now, they love working here!) The VIS staff that I have had the opportunity to meet are so amazing! Recently, we have had an influx of people emailing and/or calling and sharing how wonderful their hospitality has been so I thought it was only fitting to write an accolades blog! Kaley, Madison, Marlene, Megann, Rachel and Stephen....you are AMAZING!  Not only do these young women and men make visitor experiences wonderful, but they assist on special projects for our staff. (Many of the blogs you may have read on our site, are their guests blogs!) The are working here while taking a full class schedule at Purdue and/or working a full time professional job.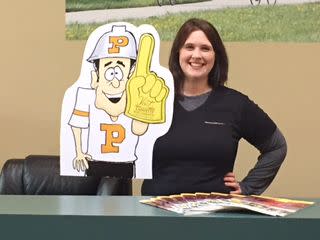 This past summer we had a VIP International Corporate Travel Agent stop by that was on a personal, family vacation and stopped in our center. After her visit, she emailed me to share the following, "I was recently able to stop by the Visitor's Center in Lafayette, Indiana and had the pleasure of meeting two of the most helpful young ladies I've ever met. I was visiting from Texas and had two 13 year old's and my 76 year old father along for the ride. Both ladies were so helpful in making recommendations and grabbing  brochures. They went out of their way to make SURE I knew where I was going and what was available to do in the area. They even printed out maps for me to take with me! OUTSTANDING!!! I believe that great customer service should be rewarded and I sincerely hope that there is something nice you can do for them to help foster this great attitude of service."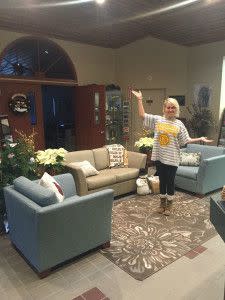 Wow! When I received this, I felt such great pride in our staff. And this is only one example. This past summer, I-65 northbound was closed for weeks, and we had so many visitors coming in asking for alternate routes. Our staff was on top of it, making sure they knew short cuts to get back on their travel. One lady we had stop by was in tears. It was the first time she had ever taken a long road trip by herself to visit a family member and was trying to get back to Wisconsin and had been sitting for hours in traffic. Our staff showed compassion by offering water and treats, providing maps, giving her our office number to call, and the best thing of all, a bright smile and assurance she would be o.k. She walked in sobbing and left our offices with assurance she could make it home! It may be small things, like a smile, but they can really brighten a person's day. We have people that stop by in the middle of their travels that just want to talk to someone for 10 minutes. Our Visitor Information Specialists love to listen, hear stories and share their own. Friendly, kind, hospitable.  It's what our staff is all about. The best part of my job is seeing these young individual flourish, mature, and prepare themselves for the professional world. I wish they could stay with us forever, but they are moving onto careers all over the world from Washington D.C., Montana, China (yes, we have a student now that is doing a 7 month internship in Beijing), Texas, etc. Wow! It's pretty amazing!! A few of us have stayed on to work for Visit Lafayette-West Lafayette. My co-worker, Ashley and myself started out as a VIS staff members and now have full time positions with the Visit team.  It's a great training ground for working in the hospitality field! If you are traveling or are local to our area, stop in! See what genuine hospitality is all about! And again, thank you to our VIS staff...you make my job easy!!