When you picture what a brewery looks like in your head, you may not immediately think of a place with games, kids and vegetarian food. If that's the case, you've got to check out Escape Velocity Brewing to expand your horizons.
Escape Velocity Brewing Company is Greater Lafayette's only all vegetarian brewpub/restaurant. To attract even more clientele, it also recently opened up its main seating area to families with children.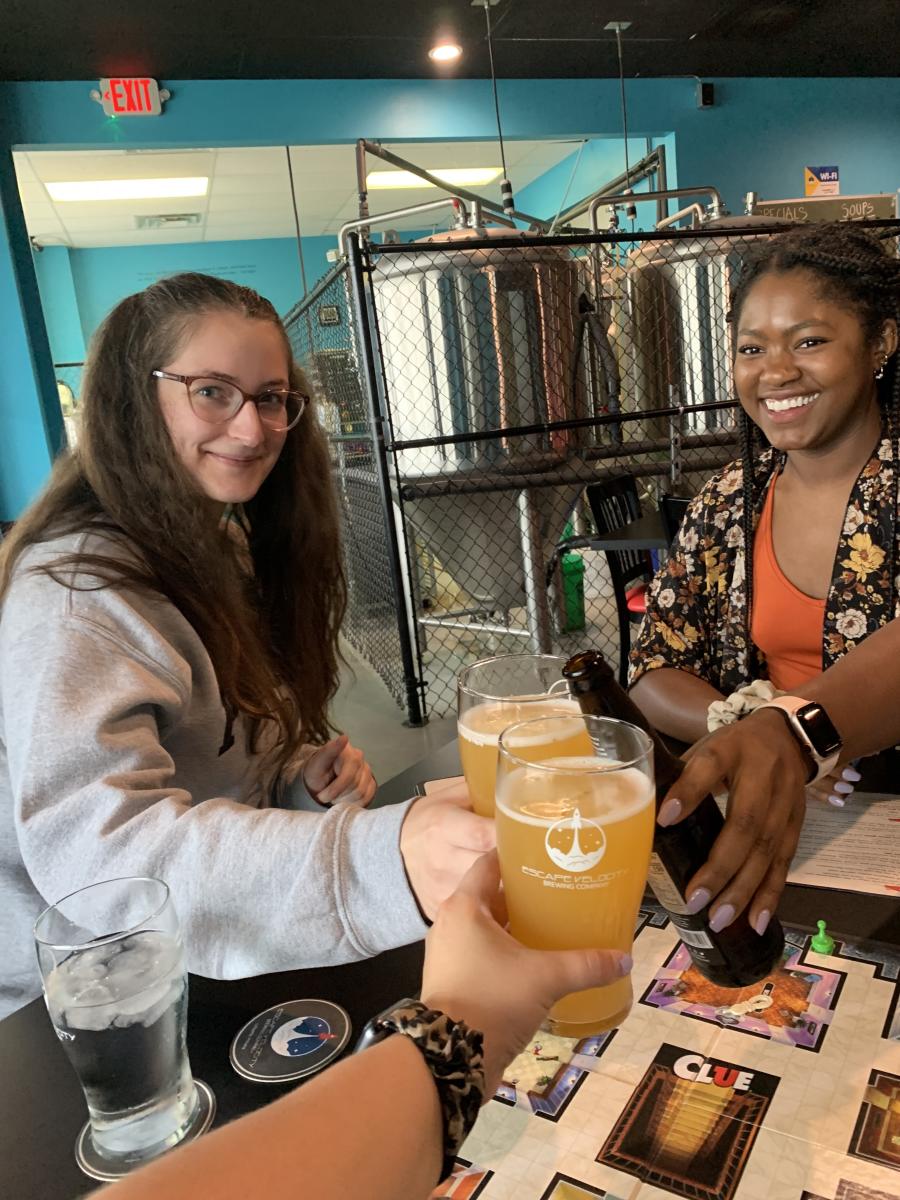 The idea, according to "brew-tender" and server Eric Hintz, was that everyone would feel welcome in the brewery. The only place the kids aren't allowed is at the bar top seating, but the rest of the restaurant is free rein.
What's the best way to entertain a whole family while they're in your brewpub though? Escape Velocity Brewing figured out the answer: board games! With a large shelf situated at the side of the restaurant, patrons can choose between more than 50 different games. They even stocked the shelf with an assortment of children's books, for kids who may want to read rather than play.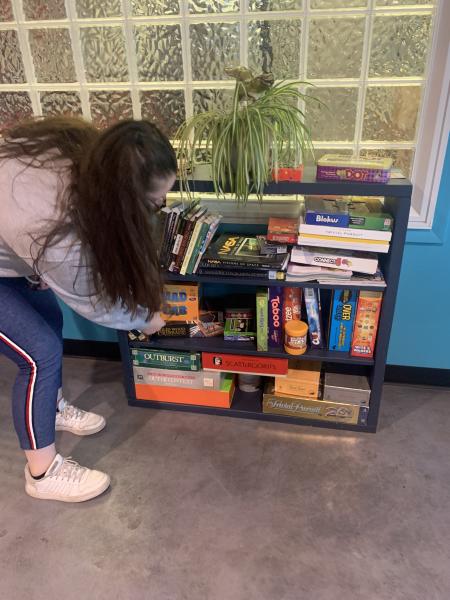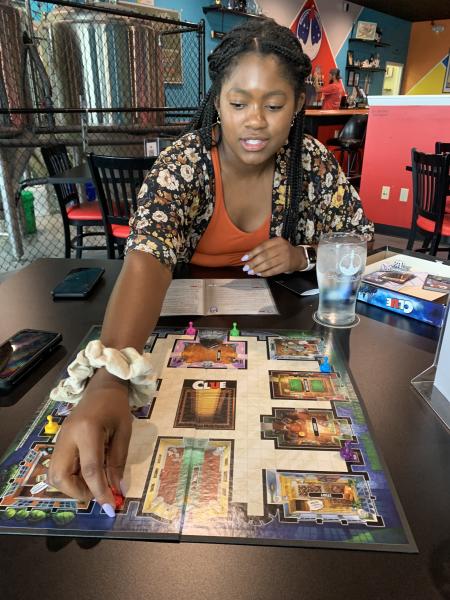 The vegetarian and vegan food has actually been one of the main drawing points for bringing in new customers. "Everyone who loves craft beer loves to talk about craft beer, and they'll spread it to everyone they know who is vegan or vegetarian," Hintz said.
The idea for a fully vegetarian restaurant, he said, came from the owner switching his family over to vegetarian after some family health issues.
Some meal options that are vegetarian or vegan on the menu include a falafel sandwich, a BBQ pulled jack fruit sandwich, a spicy tomato melt or a classic grilled cheese (which can also be made with vegan cheese!) There's even a vegan Sloppy Joe option. Hintz said he personally eats meat, but when he comes to work he doesn't miss meat at all because the flavor of their food is great on its own.
When I went to visit the brewery with my friends, we spent an hour playing Clue and Mad Gab and munching on a vegan spinach artichoke dip and soft pretzel. It was a great way to spend time relaxing after class, drinks not necessary! Though, the drinks are delicious, so if you're of age I recommend them to round out the experience.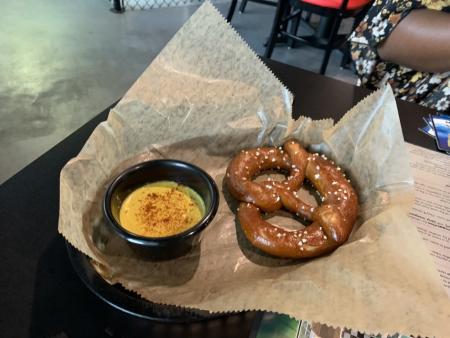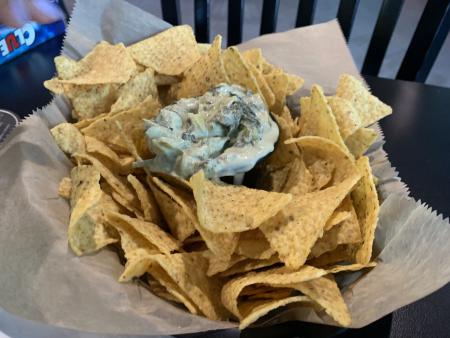 I am not a big beer drinker, so I opted for the hard cider on tap, the Downeast Original Cider, which was smooth and sweet. Some of the other beer options available include the Walter Frisbee No-heat Jalapeno Blonde, the Sandwich Smuggler "Indiana" Common Ale, the Wheels Stop Kölsch and more. Flights are available for $2 to $4 a beer. The restaurant also has a hard seltzer on tap called the Protogalaxy, which comes in five different flavors.
Whether you're looking for a fun place to spend time with family, a new place to meet your dietary needs, or just a cool spot to grab a beer, you're sure to find something to enjoy at Escape Velocity Brewing Company, located at 405 Sagamore Parkway South, Suite A2, in Lafayette.
Want to learn about more fun things to do or places to eat with a family in Greater Lafayette? Click here to check out the Home of Purdue blog.
Purdue University Student, Natalie Fedor, shares this blog.