[caption id="attachment_7442" align="alignright" ]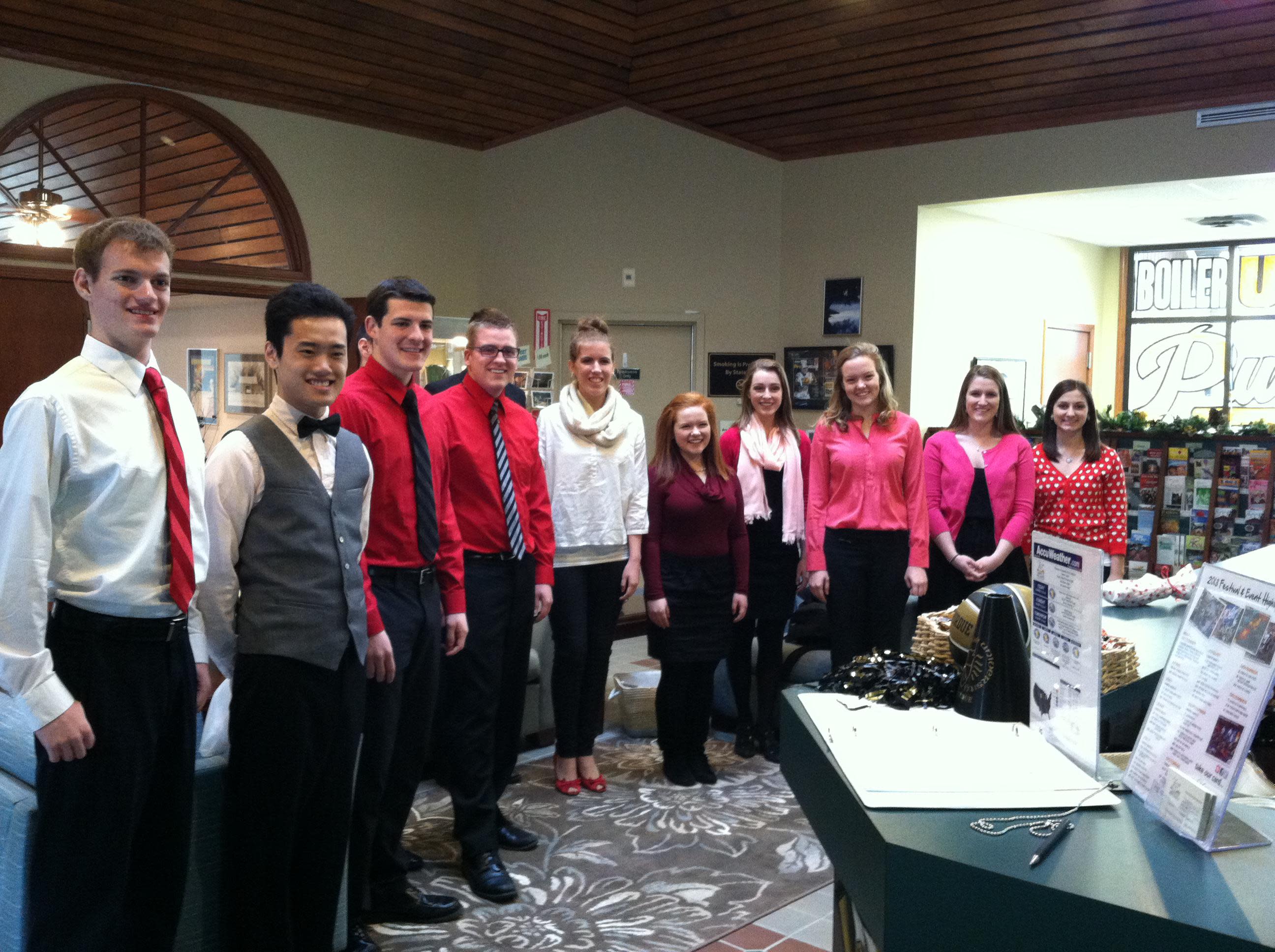 PMO Singing Valentines[/caption] Valentine's Weekend Update! Love is in the Air! Looking for a fun Indiana 
weekend getaway
? Or do you live in this area and are looking for entertainment close by? Check out the endless possibilities for fun events happening this upcoming weekend in or near Lafayette-West Lafayette, Indiana. This Friday, February 12, enjoy Romance and a good cause with the Almost Home Humane Society's "Spay-Ghetti and No Meatballs" Valentine's Dinner. The dinner is all-you-can-eat spaghetti and meatballs. The event will be held at the Lahr Atrium connected to the Knickerbocker. Animal themed movies will be played all night to set the mood, and live music, dancing and wine sales to benefits the pets will follow. HTM 492 cordially invites you to join them on Friday, February 12 for a special Valentines Dinner.  Enjoy a fabulous meal of six courses and six wines prepared and served by the students of the Advanced Food Service Management Class in the beautiful John Purdue Room located in Marriott Hall on the Purdue University Campus. Paint with your Valentine this Saturday, February 13. Whether it's your first Valentine's Day date or your 25th, make it a date to create! Do something different with your loved one this year! Together you can draw, paint a canvas, or even propose in plaster at the "
Painting with your Valentine"
event at the Morton Center.
Stop by the Haan Mansion Museum of Indiana Art after dinner and enjoy wine and dessert in a romantic and relaxing setting and stroll through the mansion's amazing display of Indiana art and ceramics during
Sweet on ART
. Join in an evening of wine, music and chocolate on February 13 anytime from 7 to 10 pm. Enjoy the music of Indiana's own Cole Porter, performed by the Civic Theatre of Greater Lafayette. A glass of wine, a decadent dessert and tempting chocolate treats all add to your enjoyment of this special evening.
Before the night is over, be sure to capture this memorable evening with a charming free digital photograph by David Marshall. Images will be available for download at your convenience.
Celebrate the perfect Valentine's Day wrapped up in a single event during
Valentine's Cinema, Chocolate and Cheers
at the Delphi Opera House on February 13! Enjoy an evening of early classic film romantic comedies, paired with wines, chocolate and cheese sampling. Film historian Eric Grayson will offer history of the art form and commentary on selected film. [caption id="attachment_7443" align="alignright" ]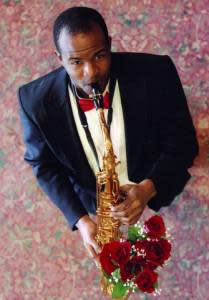 Purdue Jazz Band - Evening of Romance[/caption] On February 13, head to Marriott Hall in the John Purdue Room for an
"Evening of Romance."
Celebrating a new partnership with Purdue Hospitality & Tourism Management, this cabaret-style event will include dancing to live music performed by the Purdue Jazz Band. This year, gourmet food and beverage options will enhance the evening, making it a night to remember for sweethearts and friends alike. February 14 is Valentine's Day! Lafayette Chamber Singers Present:
Valentine's Afternoon Delight
at Duncan Hall. Savor mouthwatering sweets and the poetry and music of love as the Lafayette Chamber Singers explore the delicate, whimsical and dramatic moods of love through the centuries through the bubbly mix of classical and pop melodies. For more information about these 
events
 and other special "happenings" in Lafayette-West Lafayette, check out our website at 
www.HomeOfPurdue.com.