[caption id="attachment_6029" align="alignright" ]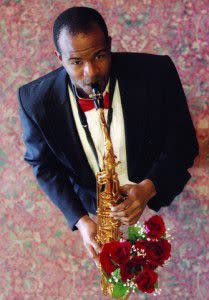 Purdue Jazz Band - Evening of Romance[/caption] Valentine's Day is almost here!! If you are looking for a romantic weekend getaway there is still time to book your travel! Or if you live in this area and are looking for entertainment close by, check out the endless possibilities for fun events happening this upcoming weekend in Lafayette-West Lafayette, Indiana.
Say "I Love You" with a Singing Valentine, February 13th and 14th - Performed by The Tippecanotes Chorus. Surprise your sweetheart, men included at their workplace, home or in a restaurant, with a love song and a rose for only $30. Prefer early bookings but will take calls while they are out singing! The Tippecanotes will also go to nearby towns within a 20 mi. distance.
PMO Singing Valentines, February 13th - This Valentine's Day, melt the heart of the one you love with a Singing Valentine delivered by the students of Purdue Musical Organizations! Singing Valentines are $30 and include a song, rose, cookie and personalized card. All orders must be placed by 5pm on Tuesday February 10th. Singing Valentines are preformed 7:30 a.m. to 5:00 p.m. on February 13, 2015.
Heart of Art, February 13th -This is special evening has become the most important annual fund-raising event for the Art Museum. The event has been sold out each year! Our 5th annual Heart of Art wine dinner event will celebrate Valentines Day with six fine wines, presented by Anthony Cawdron. Each wine will be paired with gourmet small plates, selected and prepared by the manager and the head chef at the Lafayette Country Club. A silent auction of fine art, wines and special events and tours begins with a walk-around reception in the Ball Room. Guests will then be seated in the dining rooms, where the wines are poured and dinner plates served. At each new pouring, three items will be auctioned live by auctioneer, Dan Baker. Tickets cost $125 per person.
An Evening of Romance with Purdue Jazz Band, February 14th - Celebrating a new partnership with Purdue Hospitality & Tourism Management, this annual event will include dancing to live music performed by the Purdue Jazz Band. This year, gourmet food and beverage options will enhance the evening, making it a night to remember for sweethearts and friends alike.
For more information about these events and other special "happenings" in Lafayette-West Lafayette, check out our website at www.HomeOfPurdue.com.