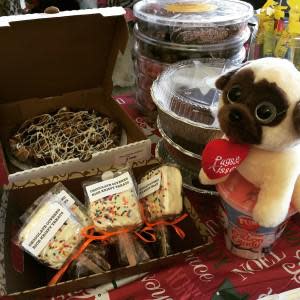 Valentine's Day is this Sunday! Do you have a special present for your Valentine? You must make a stop at Kathy's Kandies, where a plethora of Valentine's Day treats are handmade for this special day and all year long. Kathy's Kandies owner Kathy, spends 12 to 18 hours a day making 12 different kinds of candy in over 80 different flavors. There is something for everyone! Valentine's Day: this day means Hallmark cards, handmade local sweets and smiles.  Every year growing up my Mom always had a special Valentine's Day present for my Dad, Sister and I. My Mom would choose our favorite chocolates, sugary sweets and pick out a silly, yet sweet, Hallmark card.  And we always received socks with little hearts all over them.  I am in my 30's and she still puts together themed packages, only now she has husbands and grandchildren to add to the mix! If you are looking for delicious, handmade candy to add to your own Valentine's Day present, Kathy's Kandies is the perfect place to visit. Visitors have the choice of 12 scrumptious truffles, fudge, chocolate covered nuts or fruit, crème filled chocolates, gourmet popcorn, bark, pastries, cheesecakes, and/or the perfect Valentine's dessert, chocolate covered strawberries (call to order these in advance!) And the list goes on! [caption id="attachment_7467" align="aligncenter" ]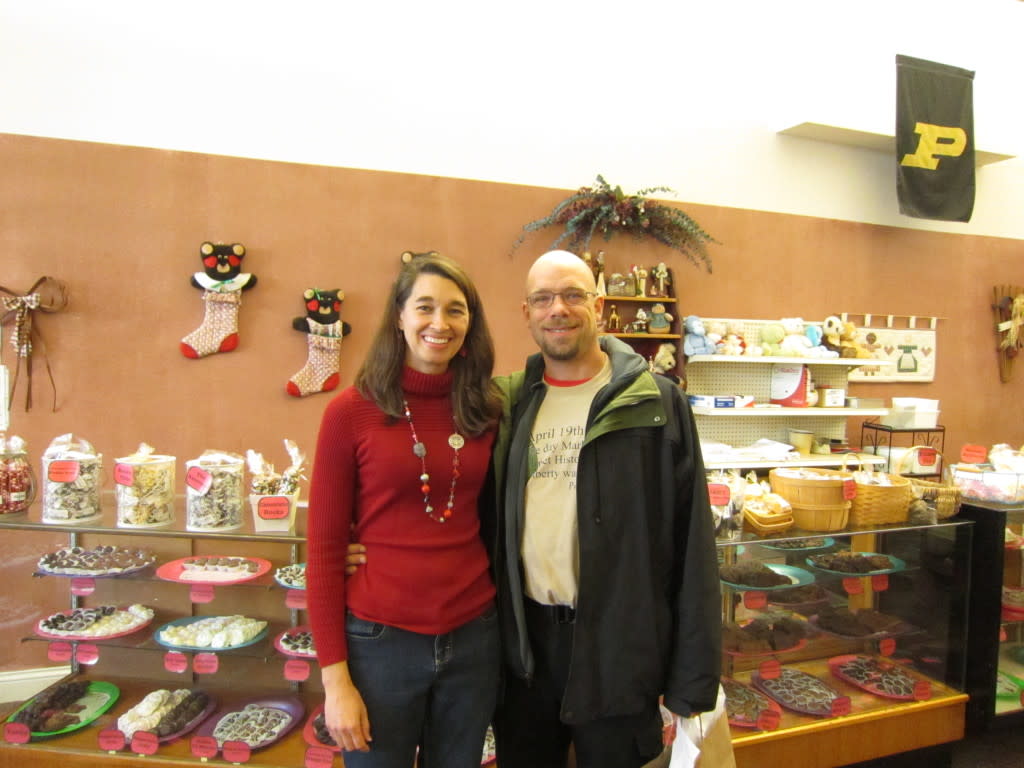 Past Romantic Getaway Contest Winners![/caption] This candy shop is a what kids (and lets be honest, adults) dream about!  Visitors walk into a bright, airy room filled with every candy one could imagine.  Kathy is behind the counter with a smile on her face greeting guests and fulfilling their sugar cravings.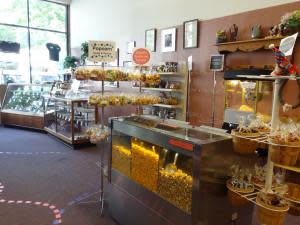 Also, note Kathy's Kandies is the perfect place to host a fun party! Get a group of your friends and family together and savor decadent desserts.  Death by Chocolate - this is one party theme! If there is one way to go, why not by chocolate!!! Share with us your favorite chocolate or sugary treat?!  What special snack puts a smile on your face? Happy Valentine's Day!