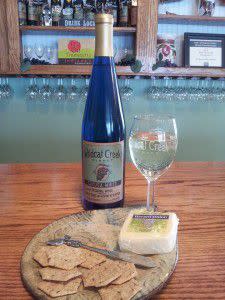 Romance, love, wine, chocolate; Valentine's Day is one day away and a visit to Wildcat Creek Winery is sure to create an ever-lasting romantic memory for you and your loved one! Whether you prefer dry, sweet, semi, fruit wines or otherwise, you are sure to find a wine you will enjoy. Who doesn't love Valentine's Day?! Whether single or in a relationship it is a fun holiday to get people out in the dead of winter to partake in a day of laughter and excitement. I am married and my husband and I enjoy low-key activities on this holiday. We want to visit places that are laid back, busy (but not so busy one gets dizzy from the numbers of people), and that offers a fun activity.  One such location is a visit to Wildcat Creek Winery.
The winery is perfect as they offer a diverse array of wines to sample (FOR FREE!) and items to purchase: boxes of homemade Wolf's chocolates, smooth and creamy Fair Oaks cheeses, sweet Two Cookin Sisters Salsa and more. My husband and I usually do a sampling of the wines and whittle down our top picks to one and purchase a bottle to drink at the winery. There is a sunroom in the back of the house (yes, the winery is in a home converted into a winery!) that we enjoy basking on comfortable furniture with the sunlight streaming through the windows.  There is nothing better than a glass of wine, cheese and crackers and a decadent chocolate to leave our taste buds thanking us for the visit!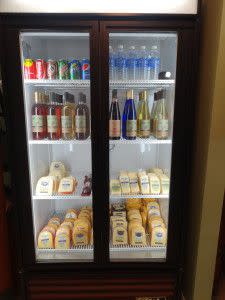 Wildcat Creek is a special place to visit. The customer service is exemplary and is owned by a local couple that are passionate about wine and making the visitor experience a positive one. They and their staff are knowledgeable about the wines and even the most novice wine tasters will feel welcomed and will learn a lot on their visit. And don't miss...this Valentine's Day every lady will receive a beautiful, long stemmed, red rose. Whether you are looking for delicious dining, interesting attractions and shops, enticing events or home away from home lodging—a getaway to Lafayette-West Lafayette, Indiana, is sure to satisfy. For more information about this winery and others in the area, visit our website at www.HomeOfPurdue.com.