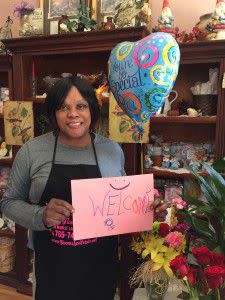 2 Great Cities, 1 Great University, "Hoosier Hospitality". To experience "Hoosier Hospitality" at its finest visit Blooms & Petals Fresh Flower & Gifts, where the flowers are blooming beautifully and the service is exceptional. This local family owned florist has over 75 years of combined experience in the floral industry. They purchase their flowers directly from farms in order to give customers the freshest and longest lasting product!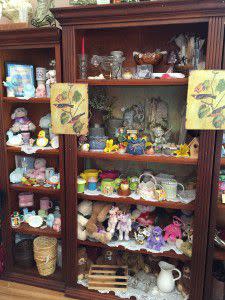 Is there anything better than walking into a store on a cold, rainy day (well maybe not being out in the cold!) and being instantly greeted with a happy, cheerful smile and welcome. It may be a dreary day, but as soon as you enter Blooms and Petals, sunshine and friendliness await! And the smell of fresh flowers takes all the worries away. I love visiting this store as the owner and her staff are so nice and the store itself is quaint yet filled with fresh flowers and gift items. Blooms & Petals is unique as it is a flower shop but it has more than flowers (although their flowers are beautiful!). They offer gift items such as jewelry, lotions, artwork, holiday decorations and more.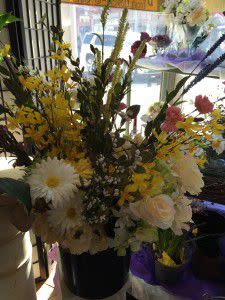 Another item that makes the perfect present is their gift baskets, which have fresh fruit, locally produced edibles, unique items to your taste and the baskets are generous! They even do custom gift shopping for customers upon request. I recently had a friend whose mother passed away and I sent her their "Heartfelt Sympathies Gourmet Basket." She said it was beautiful and so thoughtful. Blooms & Petals Fine Flower & Gifts also has large and unique plants from all around the world. Their plants are easy to care for and can be given for any occasion. This was another idea I thought to send to my friend's who lost her mother, but I opted for the basket instead.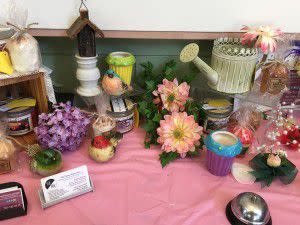 "Hoosier Hospitality." What does this mean? I (a true Midwesterner born and raised in Indiana) feel that "Hoosier Hospitality" is a friendliness and openness people from this area show to one another and to others from other parts of the states and world.  We wave.  We smile. We say hi. In essence, we are just friendly to everyone. Living in Lafayette-West Lafayette, Indiana, one thing we value is customer service and appreciating the times we receive great customer care. Hoosier Hospitality is Lafayette-West Lafayette, Indiana. We are proud of our local businesses, including Blooms & Petals, who provide gracious and friendly service. For more information about this shop and other fun activities in the area, visit our website at www.HomeOfPurdue.com.