The first time I walked into Triple XXX restaurant, it was snowing outside and becoming hard to walk. The inside of that cute, orange-striped building down the street from me on Salisbury was everything I thought it would be and more. I am into all things retro, and this place hit the spot for me.
This trip was a little different this time. First, both my friends and I agreed we wanted to sit outside and that seemed smart. The picnic tables had been positioned for social distancing. There were people around us outside but farther than they used to be. But I still got that same feeling as I had walking in the door that first time.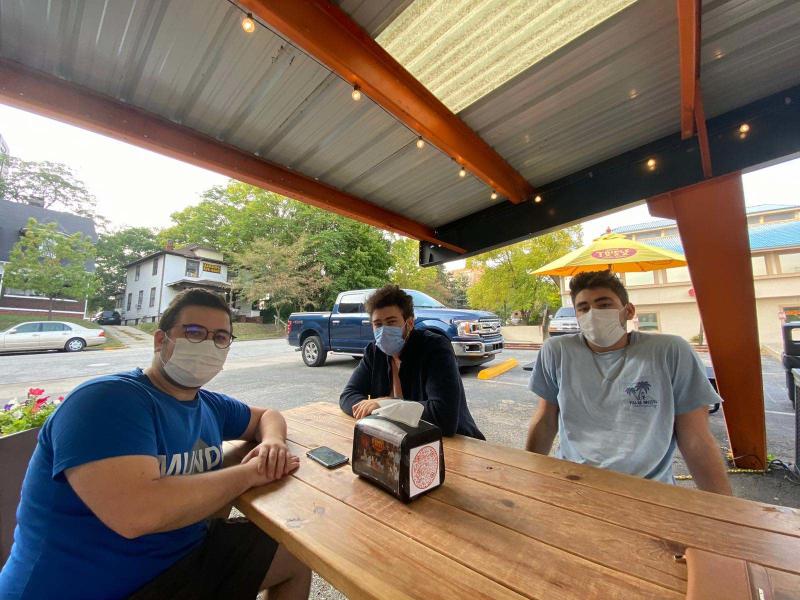 It seemed like a community of people supporting the same restaurant that had been there since 1929. I had the same welcoming experience with the waiter, and the same experience trying to decide which milkshake I wanted to try.
The burger shop comes with a big menu that offers eight signature burgers and 15 other sandwiches you can choose from. The restaurant was named after its famous Triple XXX root beer. It also has been featured on the TV show "Diners, Drive-Ins and Dives."
 "The chocolate milkshake alone was enough for me to be happy with the experience honestly but other than that, this is something that is part of being a student at Purdue University for me," said Can Dai, one of my friends who accompanied me on this visit.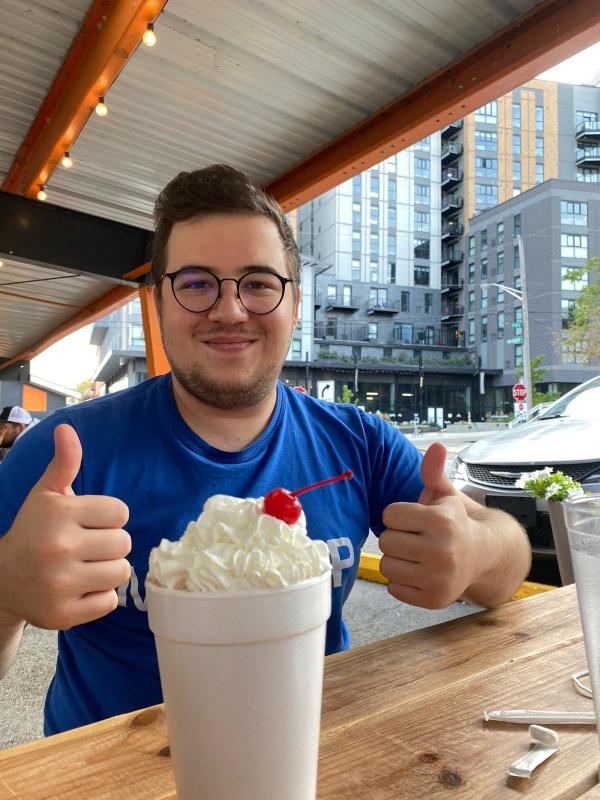 My friend Cem Guler said, "Having peanut butter inside the hamburger (the Duane Purvis All American) burger was interesting; I am glad to have tried it. I can understand why this has become the burger to try to if you're visiting West Lafayette."
I was refreshed throughout the entire experience except when my friends all forgot it was cash only and I had to pay for the meal as the only one with cash.
If you're looking for more reasons to visit Triple XXX for a great burger, check out Triple XXX or the Home of Purdue blog.
Purdue University Student, Enise Ozturk, shares this blog.
Additional Triple XXX Greatness:
Triple XXX Family Restaurant has been serving the Greater Lafayette area since 1929! It's a local favorite as well as one of our staff's top picks around town. Why? Here are 10 reasons we LOVE Triple...
Continue Reading

More Dining 🍽️ Info:

It's dinner time and you have a busy night with no time to cook. Where do you take the whole family? We have just the list for you. Here is our top family friendly places in the Lafayette-West Lafayette area! Arni's- for sure... Read More
I scream, you scream, we all scream for ice cream! Ice cream just makes everything better, right? Lafayette-West Lafayette has lots of wonderful options. Here are 6 of the greatest ice cream locations in our area! 1. My all-time favorite is... Read More