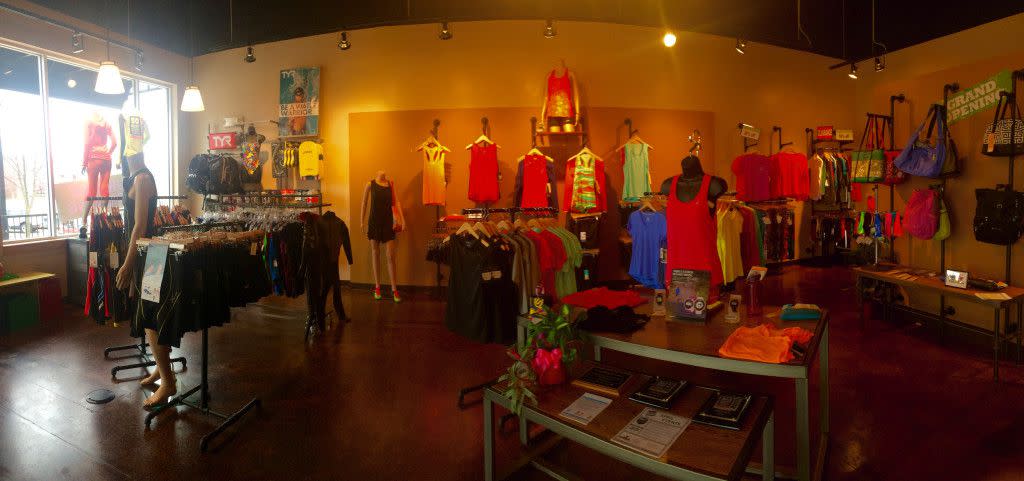 Tri-N-Run, the locally owned running, walking, and triathlon store, has a new location with more modern facilities! They were previously located on Earl Ave. in the Lafayette area but have now relocated to Wabash Landing in West Lafayette. The new location is perfect with the proximity to Purdue University and the many other businesses that neighbor Tri-N-Run. "The new location is great. We are receiving more traffic from being in Wabash Landing and are just really enjoying our new space," said owner Tami Butts. They are now located close to the trail system, which makes it easier and more convenient to take group runs. Located between Panera Bread and the Verizon store on the front strip you cannot miss the vibrant sign or resist to take a trip in and see what they have to offer along with the outstanding employees' expert knowledge and exceptional customer service.
Tri-N-Run has been selected two years in a row by Competitor Magazine as one of the 50 Best Running Stores in America. I have heard and seen nothing but great things from Tri-N-Run. The store is easy to find and so welcoming the second you walk in that door. I am not someone who is a frequent runner but I do enjoy fitness and Tri-N-Run is a place where you can go, whatever your needs and interests may be, and you will be more than satisfied. They have selections ranging from walking and running shoes with different designs to fit your needs to injury prevention tools. The list does not end there. Tri-N-Run has running clothes, swim gear, nutrition products, electronic devices, and so much more! Tri-N-Run has endless amount of events coming up located across Indiana. Looking for an outdoor activity and to enjoy this beautiful spring weather? Don't look anymore because Tri-N-Run has events for anyone ranging from beginners to experts. You do not have to be a regular runner, you just have to want to have fun! A list of all the upcoming events and activities can be found here http://www.tri-n-runlafayette.com/events/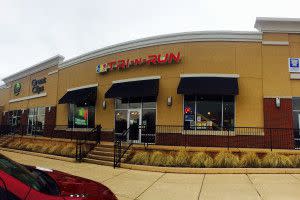 Moving to a new location can be stressful and overwhelming but Tri-N-Run is fitting right in at Wabash Landing! They have made the new location feel like home. The store is organized and easy to find what you are looking for. Looking to become motivated this 2015 season but do not know where to start? Worry no longer and stop in Tri-N-Run today to find your exercise essentials and socialize with some of the friendliest people in town! This blog was shared by Visit Lafayette-West Lafayette Intern and Purdue University Student, Haley.