California Cobb Salad

Smoked Mountain Chicken

Fried Green Beans
Christo's New City Grill is one of those places that turns into a tradition when you don't even mean for it to. There are many things about Christo's that has my family and I going back time after time. In this blog, I will list 5 reasons why I love Christo's and continue to go back!
1. Their Breakfast is INCREDIBLE
My personal favorite is the pecan stuffed waffle. Is there anything better than pecans stuffed in a thick Belgium waffle? I don't think so. They have all the classic breakfast foods, plus amazing breakfast sandwiches you will LOVE.
2. TWO convenient locations
No matter where you are in the area, there is a Christo's location close to you. They have locations in both Lafayette and West Lafayette. The Lafayette location is on Teal road and West Lafayette on Sagamore Parkway close to campus! Just got out of church? You can go to Christo's! Visiting your kids at Purdue? You can go to Christo's!
3. B-R-U-N-C-H
definition: Brunch is a combination of breakfast and lunch eaten usually during the late morning to early afternoon, generally served from 10am up to 2pm, and regularly has some form of alcoholic drink (most usually champagne or a cocktail) served with it.
WHO DOES'NT LOVE THAT?! Christo's can do all of the above for you!
[caption id="attachment_11917" align="aligncenter" ]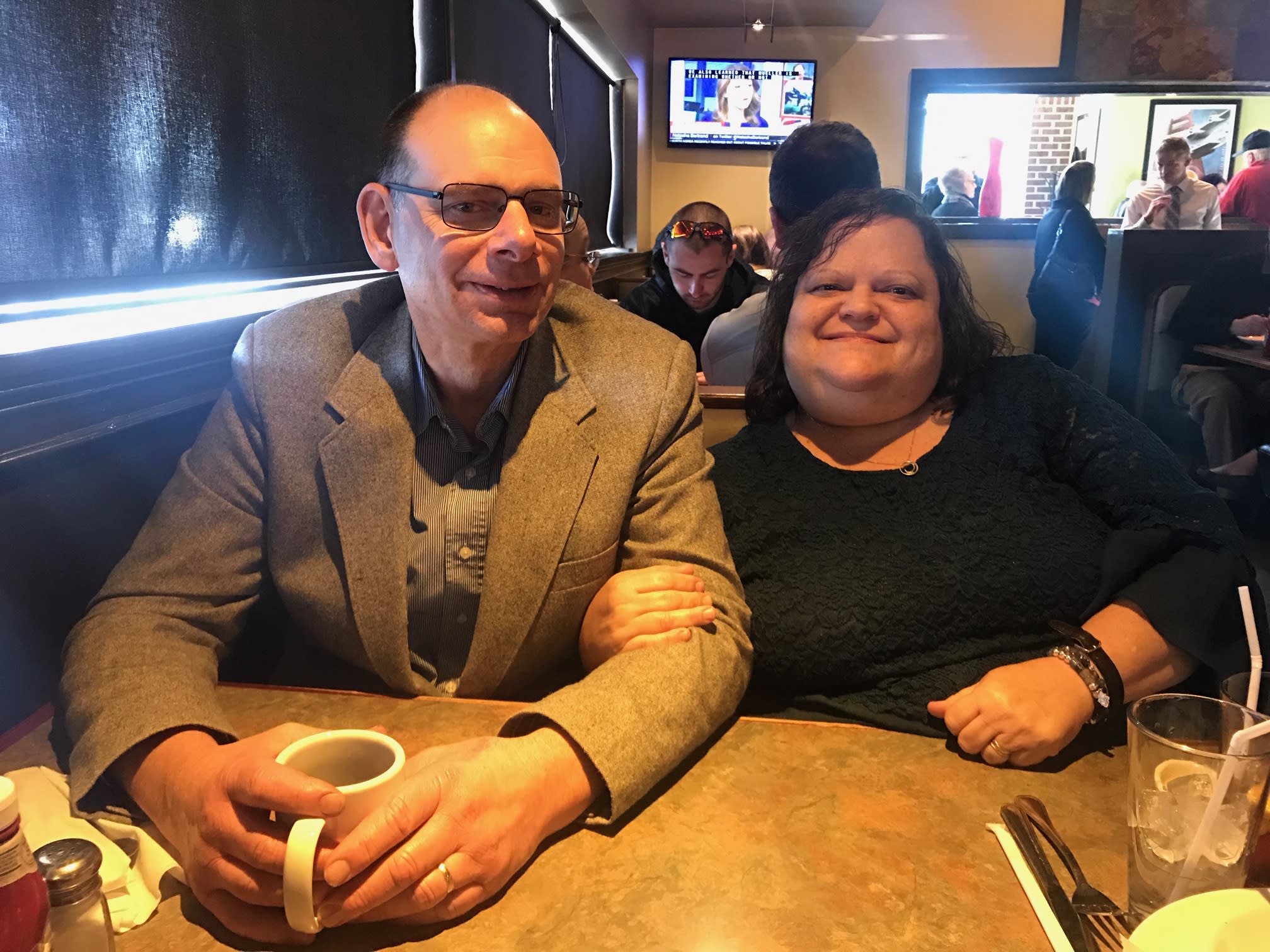 Fun at Christo's![/caption]
4. Formal enough for celebrations, casual enough for a chill lunch.
I love the atmosphere at Christo's. I feel like I can show up in my Sunday best or my Monday worst and have the same great experience. All are welcome at Christo's!
5. Their story and mission makes me smile
[caption id="attachment_12208" align="aligncenter" ]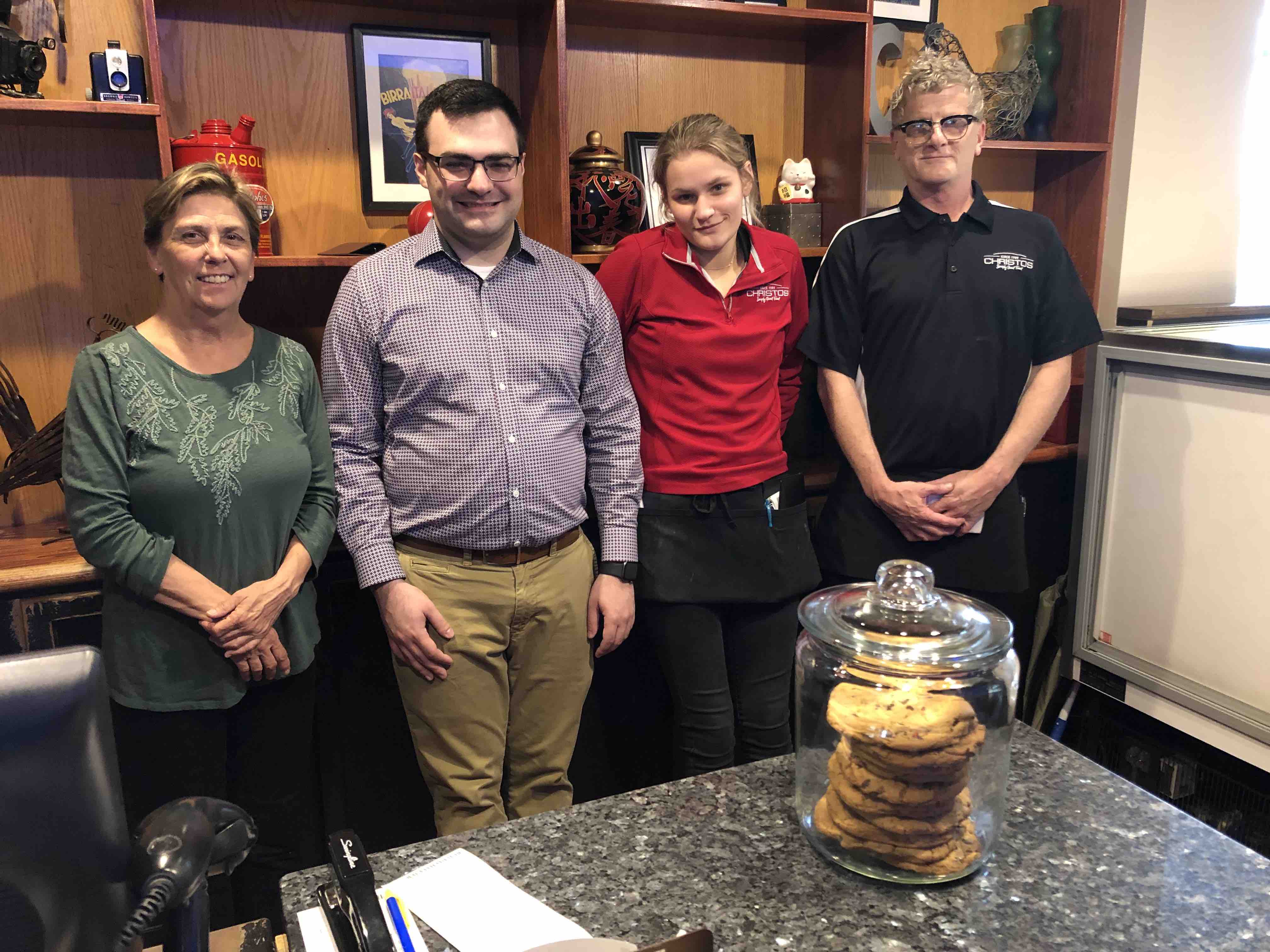 Christo's Staff[/caption]
Mike and Maria emigrated to the United States in 1963 from Greece. After working in several restaurants in Northwest Indiana they traveled to Lafayette in 1988 to pursue their dream of working and raising a family! Their dream is now mine and many other's favorite dining establishments! One thing I love about Christo's is their promise to ONLY serve real and good food! No mystery meats, no preservatives and always fresh meat! You are truly eating GOOD at Christo's!
To find out more about this restaurant and others in Lafayette-West Lafayette, visit HomeOfPurdue.com.
Emily, Sports Marketing Manager, shares this blog.