2 Great Cities, 1 Great University, so many great places to stay the night! 
TownePlace Suites by Marriott
, a Lafayette, Indiana,
extended stay hotel
, offers visitors an apartment style hotel with great amenities at budget-minded prices.  Whether you are staying for one night or one month, this hotel will provide great customer service in a warm, inviting atmosphere. In my college years, I spent one summer with my sister in Florida.  She had just received her first job out of college and the company she worked for was moving her to Florida.  They set her up in an extended stay hotel for one month and as her traveling buddy I accompanied her.  The hotel we stayed in was dark, scarcely decorated and very unwelcoming.  As young adults, we put up with it, but as a 30 year old woman with years of traveling now under my belt; today I would have demanded they move us to a nice extended stay hotel like the
TownePlace Suites by Marriott
.  We would have come away with happy, positive memories of that first month.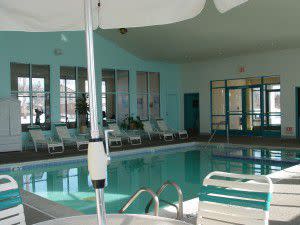 The TownePlace Suites by Marriott offers a variety of
amenities
that are welcome to short term and long term travelers.  These include rooms that are furnished with everyday items you would find in your own home including fully equipped kitchens, spacious desks with two-line data ports, satellite television and high speed wireless internet. Visitors can choose between spacious studios, one and two bedroom suites, with separate living, work and sleep areas. An
indoor pool
and exercise facility are complimentary to guest who need to unwind after a long day of work or a day of busy shopping and site-seeing.  To top it off, every morning a continental breakfast is provided, and Monday through Thursday a dinner is offered to each guest. TownePlace Suites by Marriott is not to be missed on your next visit to our area.  For more information about this hotel and more in Lafayette-West Lafayette, Indiana, visit our website at
www.HomeOfPurdue.com