[caption id="attachment_11619" align="aligncenter" ]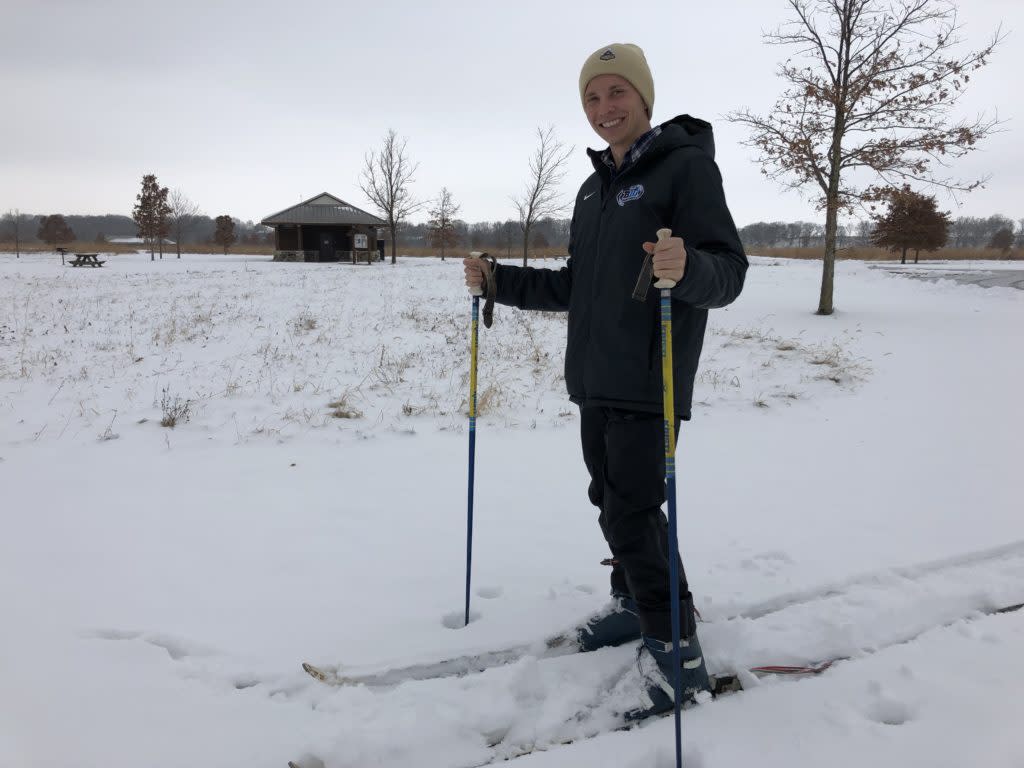 Did you know you can cross country ski at Prophetstown State Park? Bring your ski's![/caption] Looking for a fun winter activity for the whole family? We recommend sledding! Here at the Visitors Center we spent the day testing out the best sledding hills in the area and brainstormed 5 tips for you to have a terrific experience sledding.
Bundle up!

This might seem like common sense, but it gets really cold when you get out in the snow. So, before you head out with your sled in hand make sure you have all the essentials: scarf, hat, gloves, coat, multiple pairs of socks, and hand-warmers. You might break a sweat climbing up and down the big hills, but it is vital to dress warmly. [caption id="attachment_11617" align="aligncenter" ] Kids having fun at Murdock Park![/caption]

Map out which hills to try in advance.

Our next piece of advice is to plan your day in advance. We began at Prophetstown State Park with some cross country skiing and a snowball fight. Then we stopped for a delicious lunch at Arni's at Market Square before our final stop at Murdock Park. With so many options here in Lafayette/West Lafayette, make the most of you day by choosing which hills you want to go to ahead of time.

Have no fear.

Now some of these hills can be decidedly intimidating (have you seen Slater Hill?!) but to have the most thrilling experience you must simply be brave and go for it at full speed! We wiped out plenty of times, but those moments are now fantastic memories of a fun day together. [caption id="attachment_11618" align="aligncenter" ] We had so much fun at Murdock Park![/caption]

Go home when you can't feel your feet anymore.

Once it gets to a certain point, it will be time to pack up and head home. Safety first around here and that means we want you to be able to feel your fingers and toes! Head home once you are too cold. Don't worry you can come back again!

Drink some hot cocoa to warm back up.

Finally, (and this is my favorite piece of advice) drink some hot cocoa! I have so many memories of spending the day building snowmen and having snowball fights, and then coming inside where it's warm and cozy. My mom would always have a huge cup of hot chocolate with marshmallows for my sister and me. This is the perfect way to end a perfect day of sledding.
[caption id="attachment_11622" align="aligncenter" ]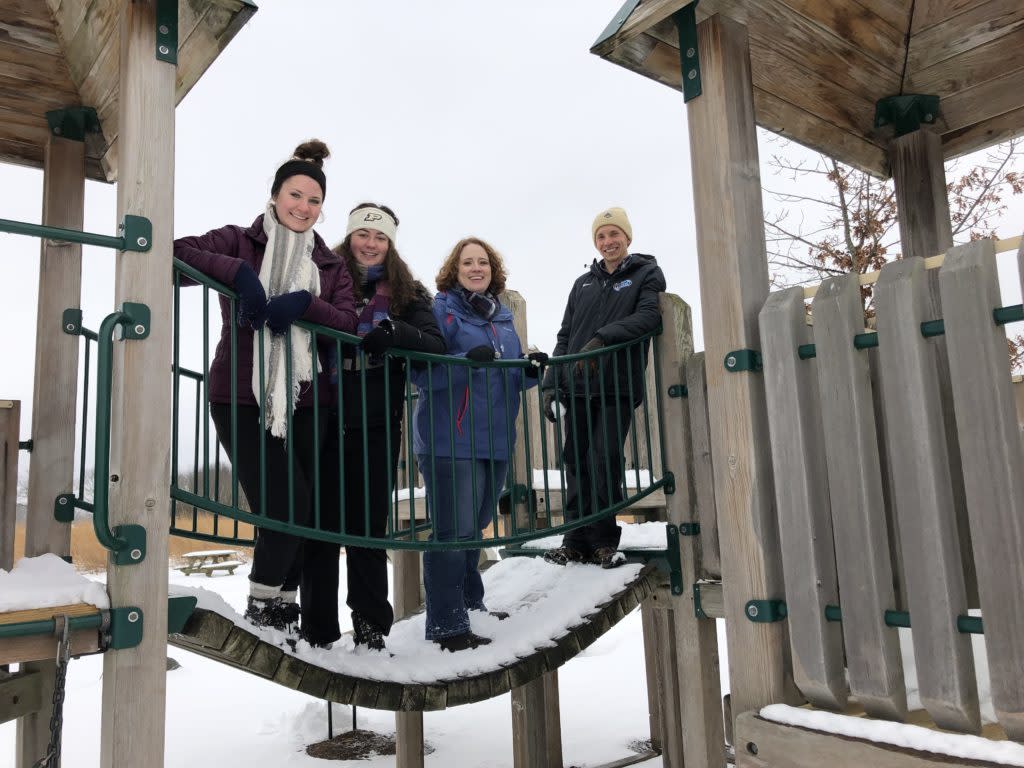 Fun at Prophetstown State Park![/caption] We hope these tips are helpful for you the next time you adventure out into the cold to go sledding. We would love to see pictures and hear about your own advice, so tag us on facebook or instagram @homeofpurdue. Happy sledding! Jaclyn, VLWL Intern and Purdue University Student, shares this blog.