Take a trip with us to a restaurant serving authentic Mexican cuisine that will make you feel like you are right in the heart of Mexico. La Fiesta Burrito is creating fresh, made from scratch Mexican food that will have you craving it after your first visit. Everything is made from scratch starting with the tortilla chips and sampler platter to delicious gringas to Mexican specialty drinks! Our team recently visited this restaurant, and the overall consensus is it's a delicious place to dine!
Appetizer reviews!
Jo shared, "Pre-entrees, there was salsa and chips, both tasty, and the cheese sauces we ordered were over the top great tasting." Ashley added, "We had a delightful experience with the Dip Sampler, which includes four homemade dips: queso dip, bean dip, choriqueso, and guacamole. They were out of avocados that day and were unfortunately not able to make the guacamole (I've heard rave reviews so was disappointed… a reason to return!) so we had two queso dips. I personally really enjoyed all of the dips! I was cautious about the choriqueso one because I thought it would be spicy, but it really wasn't. All were delicious! The queso I could have just eaten with a spoon! Yum! If you are searching for spice you will want to ask for hot sauce, but for me it was just great!"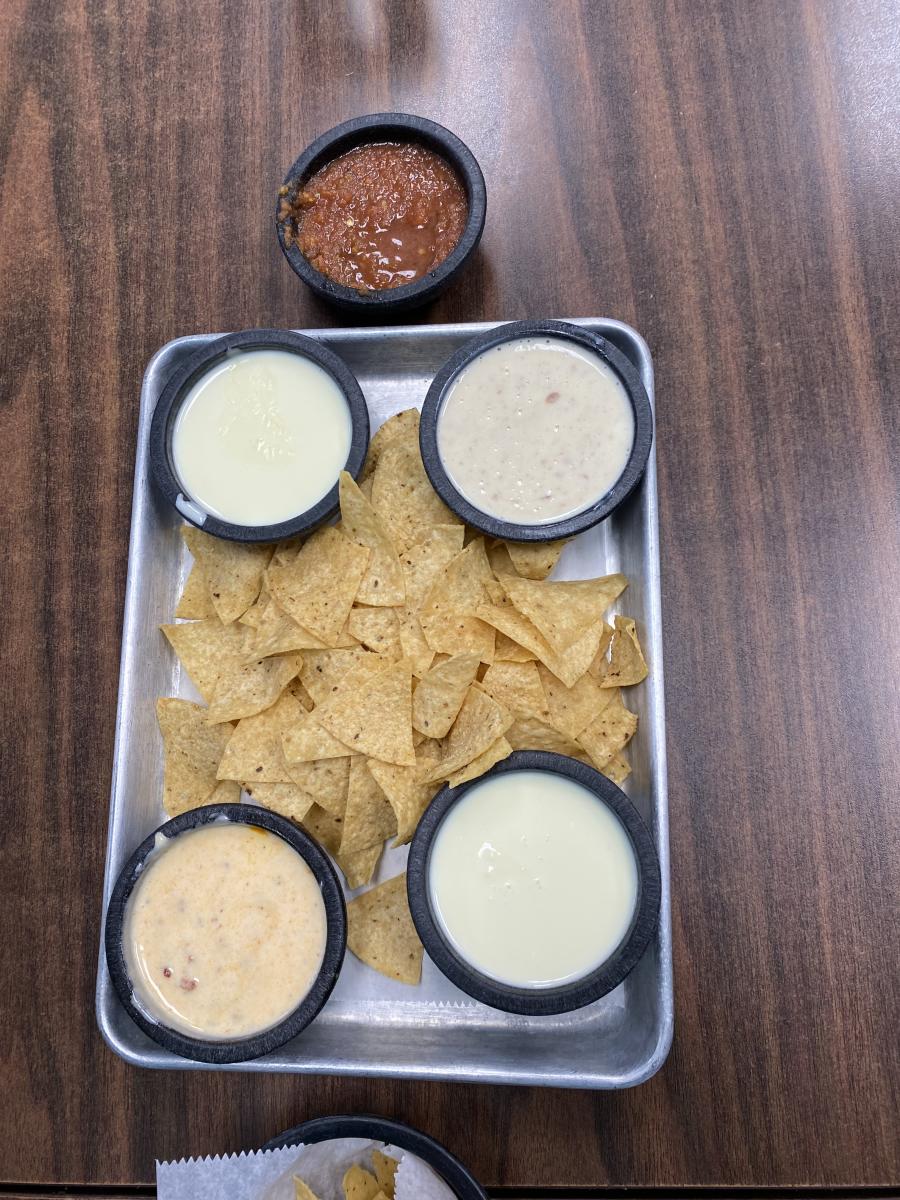 Onto the Entrees!
Gabbi ordered the Quesabirrias. She shares, "3 delicious birria tacos with melted shredded cheese & even tastier when dipped in the barbacoa broth!"
Jo enjoyed her Camaron en crema de chipotle without rice. "It had several good-sized shrimps in a spicy creamy tomato sauce. The menu had 2 peppers by this dish, and I would agree not crazy hot, and just spicy enough to add great flavor. This was plenty filling enough without the rice with the rich and spicy sauce."
Ari was a fan! She said, "I had the simple but delicious arroz con pollo. This dish featured Spanish rice, perfectly seasoned grilled chicken tenders, and drizzled with homemade queso. It was the perfect comfort meal that can be enjoyed any day."
Emily conveyed about her entree, "I had the empanadas filled with carnitas. They were full of flavor and cooked just right. The carnitas were tender and delicious. They were some of the best empanadas I've ever had. I will definitely be back!"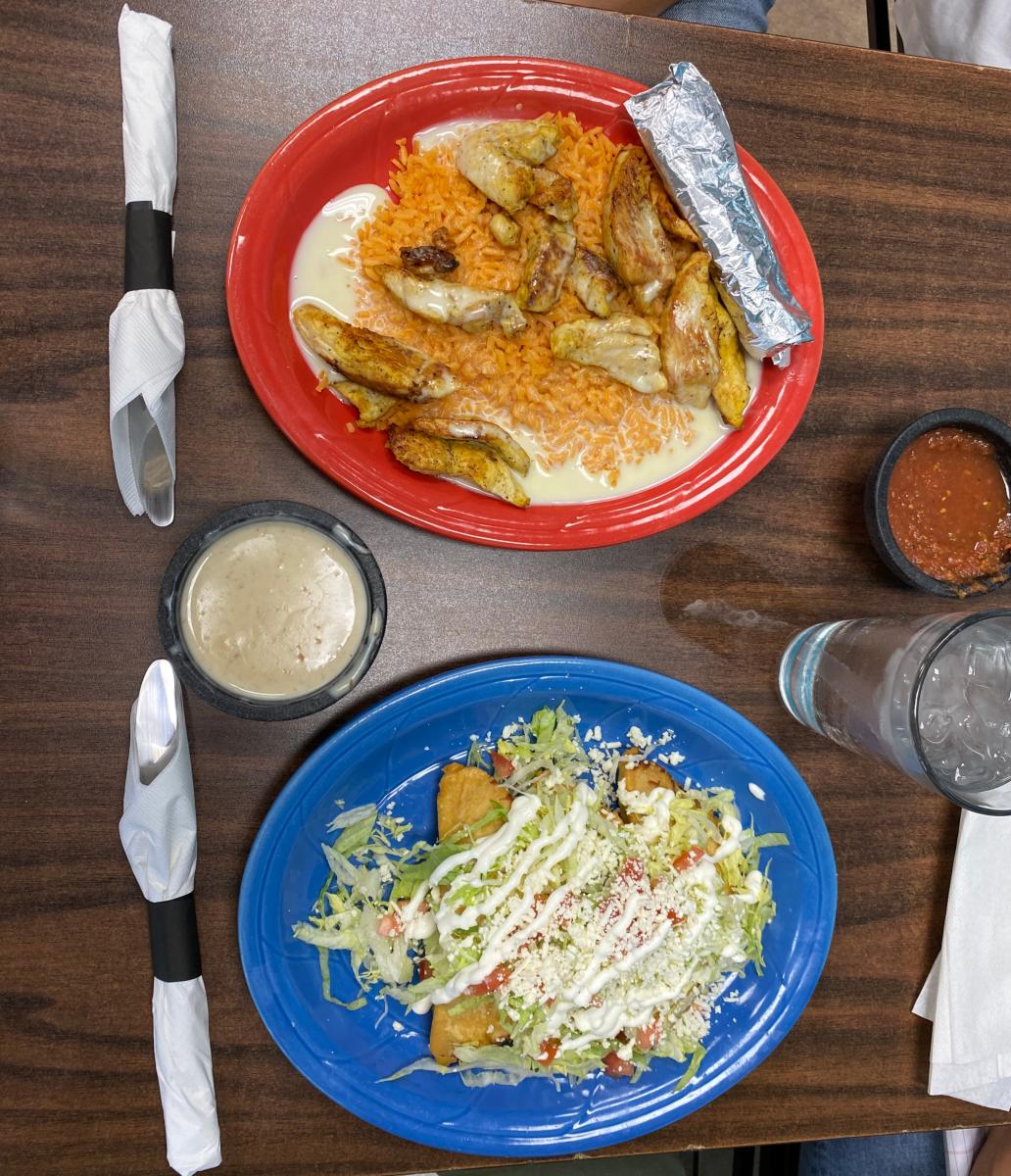 Ashley had "Gringas" which is melted cheese with marinated pork and pineapple in between two flour tortillas. Ashley says, "I wasn't sure really what to expect as I was trying something new but I loved it! I was thinking it would be more like a taco that you pick up and eat but it for sure was a meal for a fork. The pork had a great flavor, not spicy at all which I enjoyed and mixed with the pineapple it almost tasted like a BBQ. There was lots of melted cheese as well and was served with a side of pico de gallo which added to the flavor. I am glad I branched out and tried something new! I would for sure order again! "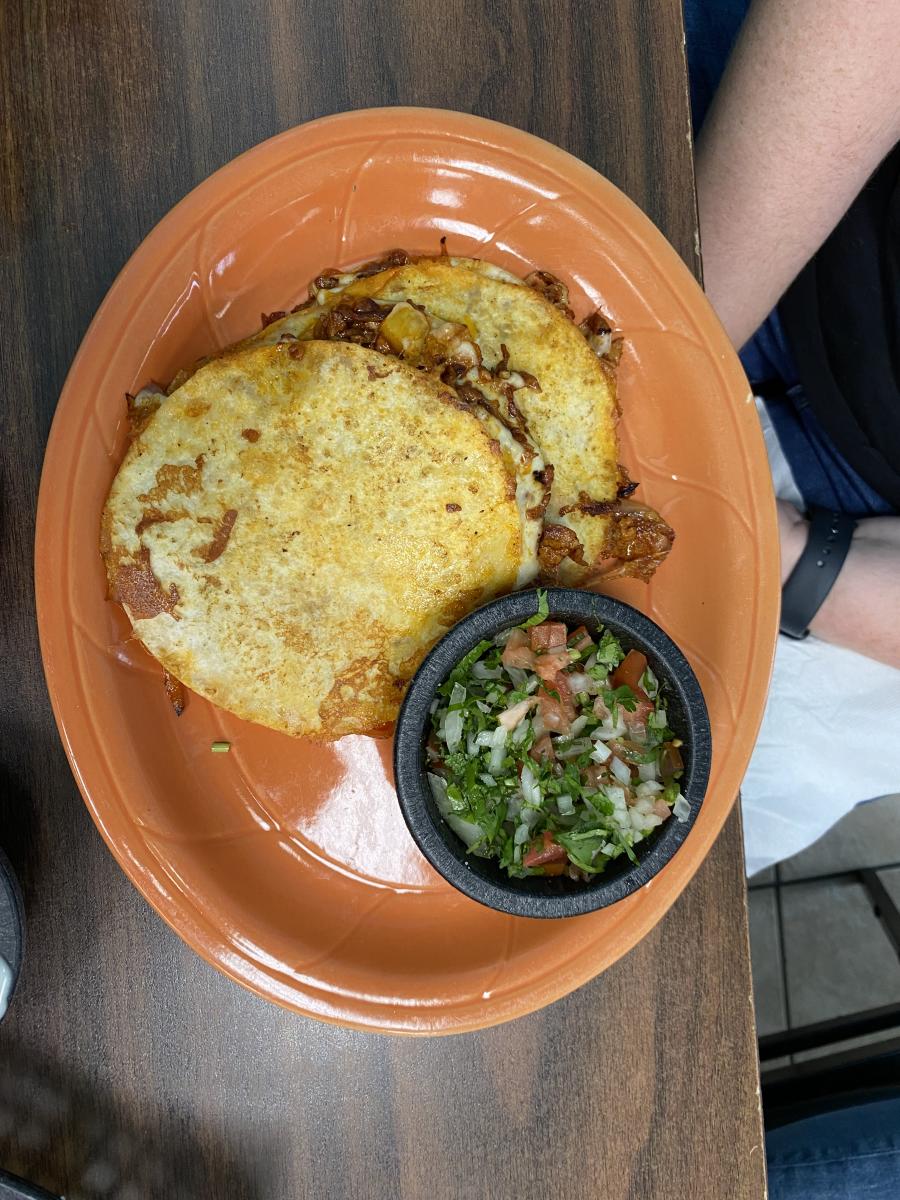 Last, but definitely, not least are the specialty drinks!
Sara ordered the mango fruit refresher, Agua de Mango
. She divulged, "Wow, when they first brought it out, the comment out of my mouth was that it was the size of my head. Ha! I couldn't wait to taste and so happy when I did. It was light and crisp and not too sweet, the perfect balance of tropical indulgence and revitalizing coolness."
Next time you are in the mood for a wonderful Mexican culinary experience, head to La Fiesta Burrito! For additional Mexican restaurants in Greater Lafayette, click here.
Read about the dynamic Hispanic Culture in Greater Lafayette
Welcome to Visit Lafayette-West Lafayette's Embrace your Roots: Heritage Series where our team highlights businesses that make our community special and thrive while honoring the variety of cultures that...
Continue Reading