[caption id="attachment_7250" align="aligncenter" ]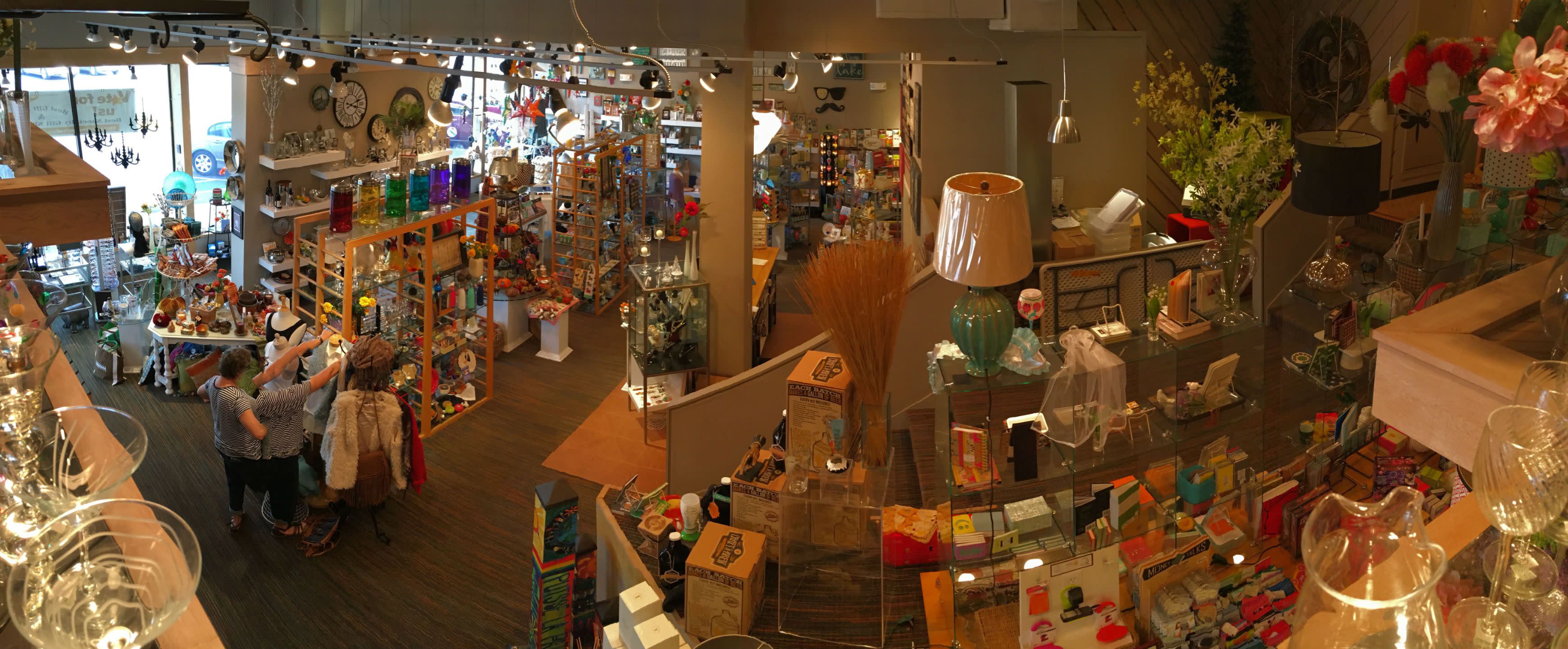 Interior Objects[/caption] The season of giving is here! The older I get, the more I come to find that I much rather give to others versus receive.  Shopping for others with their happiness in mind and then seeing their surprised reaction to their presents is so very rewarding. This year, don't travel far for the perfect presents! There are many options right here in Tippecanoe County. [caption id="attachment_7251" align="alignright" ]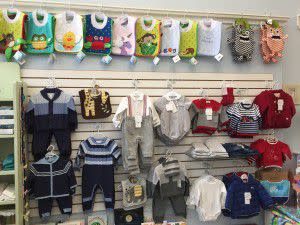 Two Tulips[/caption] For the young cuties in your life, head to
Two Tulips
for fun gifts. They have recently increased their product line to feature more young children's clothes and accessories than ever before. Furthermore, they feature the Midwest's largest collection of piggy banks! Head in and order a custom-made bank to add a personal flair to your gifts. Two Tulips also supplies customers with unique children's products such as: blankets, backpacks, hooded towels, wooden furniture, and growth charts. Ask about ways you can personalize these items! [caption id="attachment_7252" align="alignleft" ]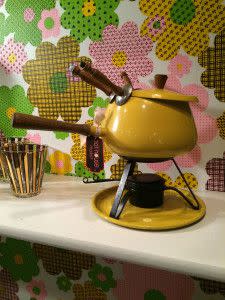 Hot House Market[/caption] For the teenagers and young adults in your life, there is a perfect store for gifts of all sorts:
Hot House Market
! This local gem offers various vintage items for all. Vintage is the latest fad in all aspects of life. This shop offers clothing for men and women, classic shoes, lovely furniture, handmade home décor, bath accessories, record players with vinyl, and so much more! It is always a surprise going in, even on a weekly basis, as the owners are constantly turning over their supply in the store with fun, new items. Their products may be vintage, but they are at excellently priced and have big name brands such as: Coach, Levi's, Gap, and more. When shopping for mothers, grandmothers, and the lovely women in your life, there are two stores that stand out to me:
Something Special
and
Grateful Heart Gallery & Gifts
. Both of these locally owned art galleries and shops feature some of the most unique items in the area. From handcrafted home décor and art pieces to homemade jewelry, there is always something that is sure to overjoy your loved ones for the holidays. With so many options to pick from, the exquisite local women that manage and create artwork for these stores will be delighted to help you find the perfect gift for your friends and family! [caption id="attachment_7253" align="aligncenter" ]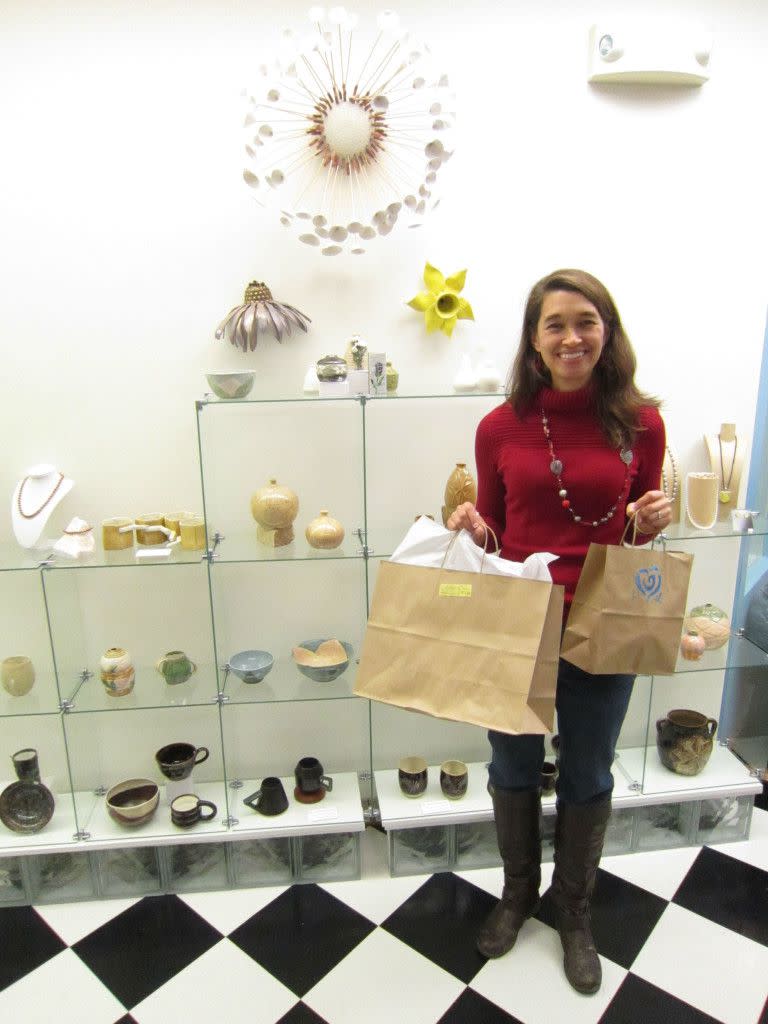 Past Visit Contest Winner, Kim, shops at Grateful Heart![/caption] Last but not least, you must shop for the men in your life. Personally, I think men are the hardest to shop for; however, they probably think the same about women. No worries though! I have a store I plan to shop at for all the men's gifts this season: Interior Objects. When I say that this store has it all, it is no exaggeration. I could very well spend many hours in this store looking at all of the fun and unique products the store has to offer. Christmas time is my favorite season to go to
Interior Objects
due to their over-the-top seasonal decorations; it is extremely beautiful and enhances the festive spirit. For men, you will be able to find some of the most unique collegiate décor, which is excellent for those passionate Boilermaker fans out there! There is also a large supply of excellent kitchen accessories, home décor, local art, and much more. Are there too many great options to choose from? That's OK, an indecisive shopper like myself runs into this situation often. [caption id="attachment_7254" align="alignright" ]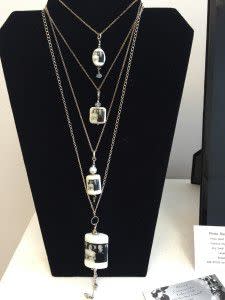 Something Special Custom Necklaces[/caption] Purchase a gift certificate to allow your recipients to return and decide on the perfect gift themself! While you're here, I suggest looking at the various stationary and cards. From funny to sentimental, come discover the numerous ways to send out Christmas cheer. Not only is the season full of giving, but it is also packed with quality time spent with friends and family. One of my absolute favorite aspects about this time of year is decorating my place with festive décor to set the mood just right for special gatherings. To prepare for all of the holiday parties coming up, head to
Design Nook
for the latest trends in exterior and interior design. Design Nook employees go above and beyond and are available for assistance in your next home design project. Speak with professionals to discuss how to design your home like never before! [caption id="attachment_7256" align="alignright" ]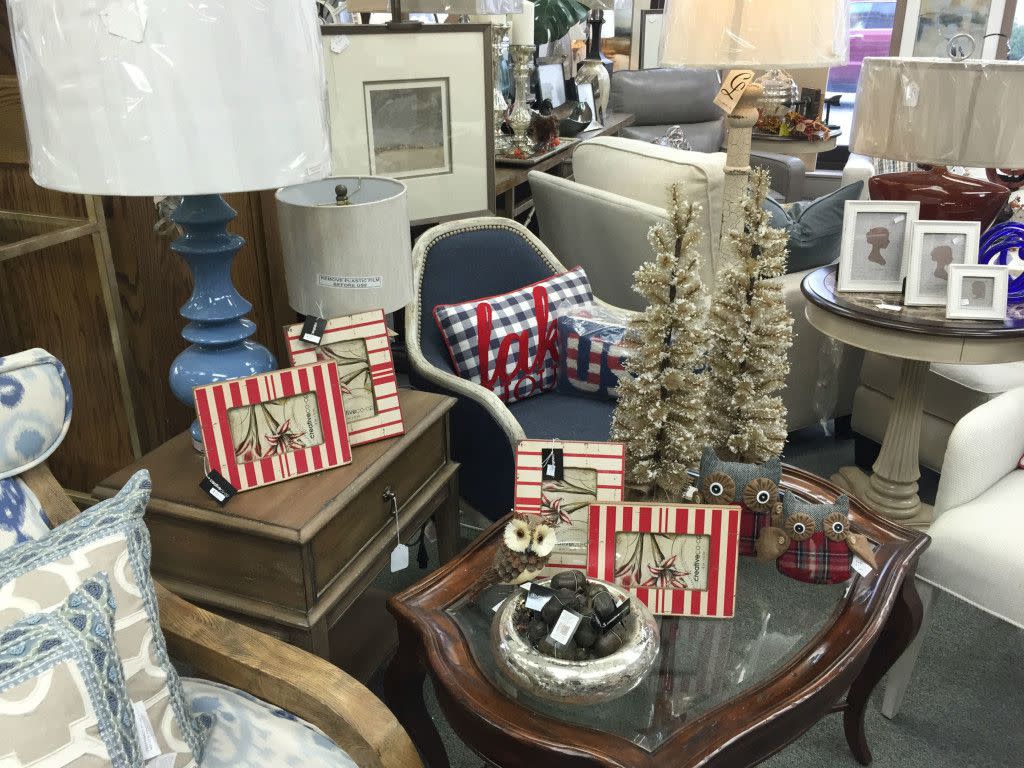 Design Nook[/caption] Don't make
Christmas shopping stressful
this season… Enjoy your time as you search for the picture-perfect gifts right here in Greater Lafayette. With so many fantastic local options for all types of people, shopping can be made easy this year (even for those procrastinating shoppers)! Happy holidays, and enjoy the season of giving! Kaley, Purdue University Student and Visit Lafayette-West Lafayette Visitor Information Specialist, shares this blog.