Old Buffalo's Outpost Bar and Grill is Lafayette's most friendly hangout. If you're looking for a home-cooked meal without all the hassle of cooking yourself, you need to stop in to this local favorite! When you enter, you'll be greeted by the friendliest staff around. My coworker, Emily, and I had the chance to stop in there for lunch earlier this summer.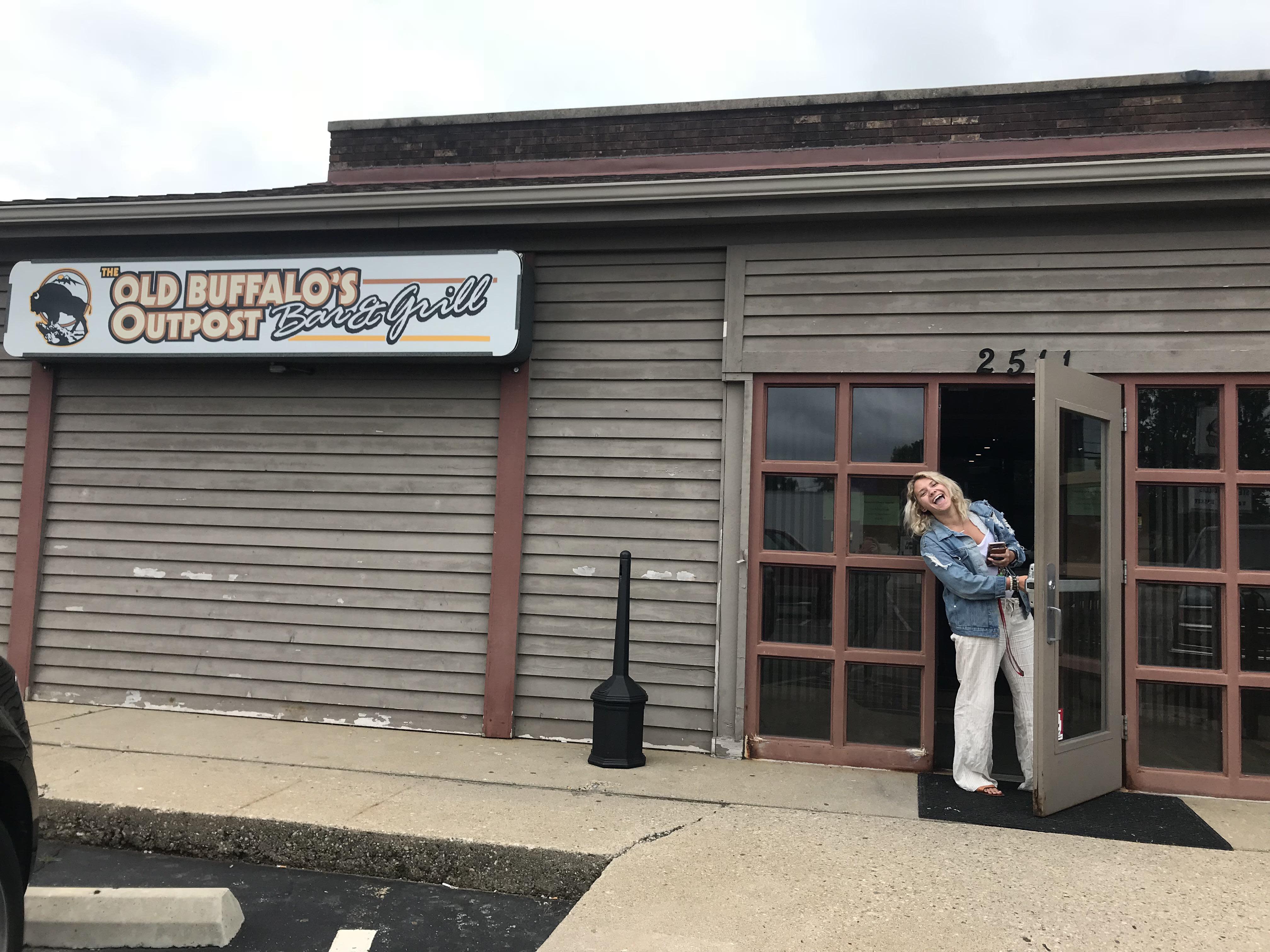 Locals love this bar and grill. If you want to see old friends and grab a drink, Old Buffalo's is for you. Their menu has a variety to pick from - wings, unique burgers, grilled chicken, or a tenderloin, just for starters. Emily and I had to try the wings for an appetizer. They were delightfully crispy, flavorful, and not too spicy! They're definitely a must-try for anyone visiting.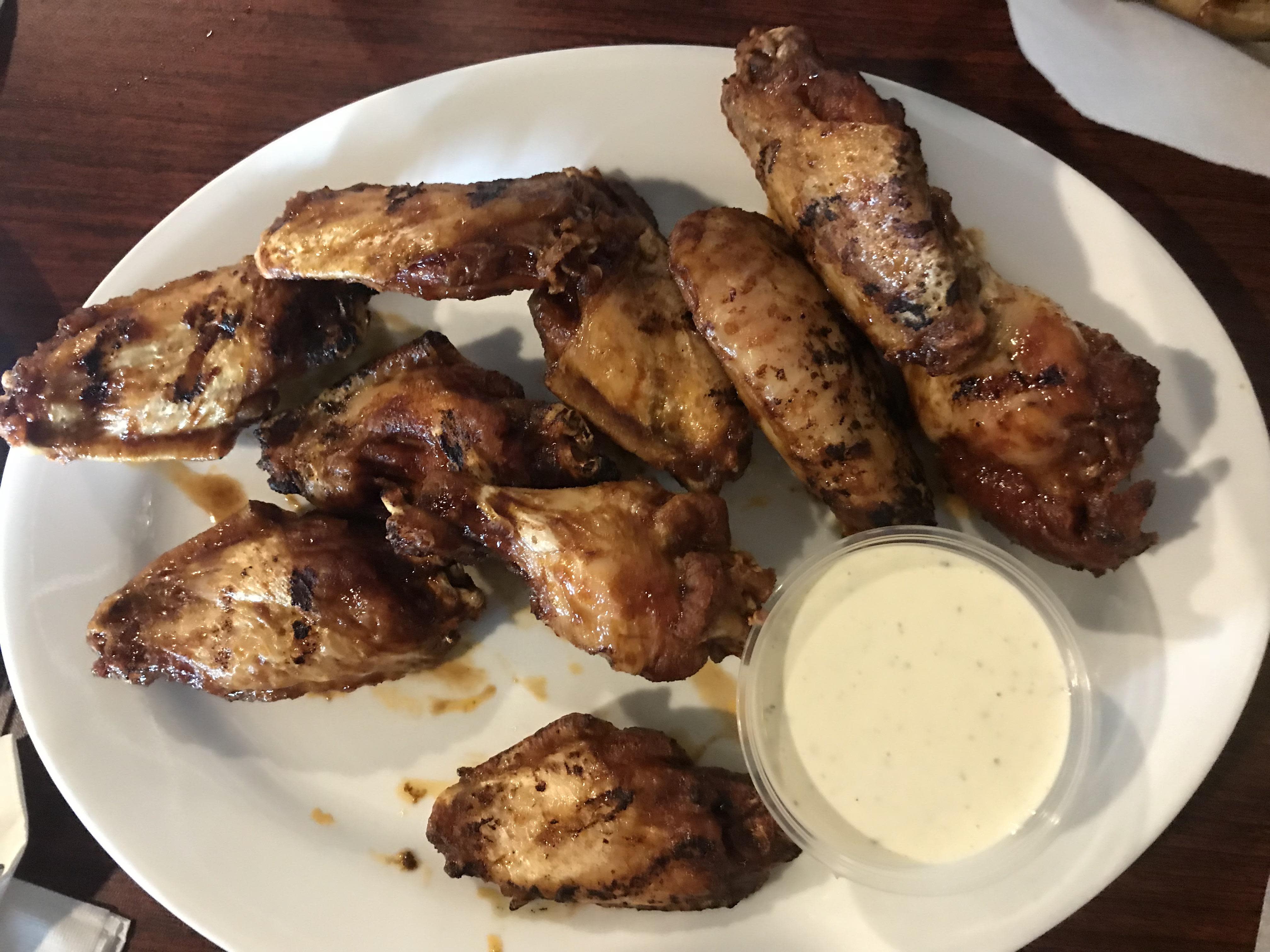 Check out their website for their daily food and drink specials! There's Tenderloin Tuesday, $3.25 wine on Saturdays, and so many other amazing deals. I absolutely had to try the tenderloin when we went. As any Midwesterner, I love a good tenderloin. I enjoyed the breaded tenderloin, although they do have a grilled option. Lettuce, tomato, onion, mayo and pickle are all served on the side. It also comes with fresh french fries. You can't beat a well-made tenderloin for lunch, and I would really recommend trying it on your trip to Ol' Buffalo!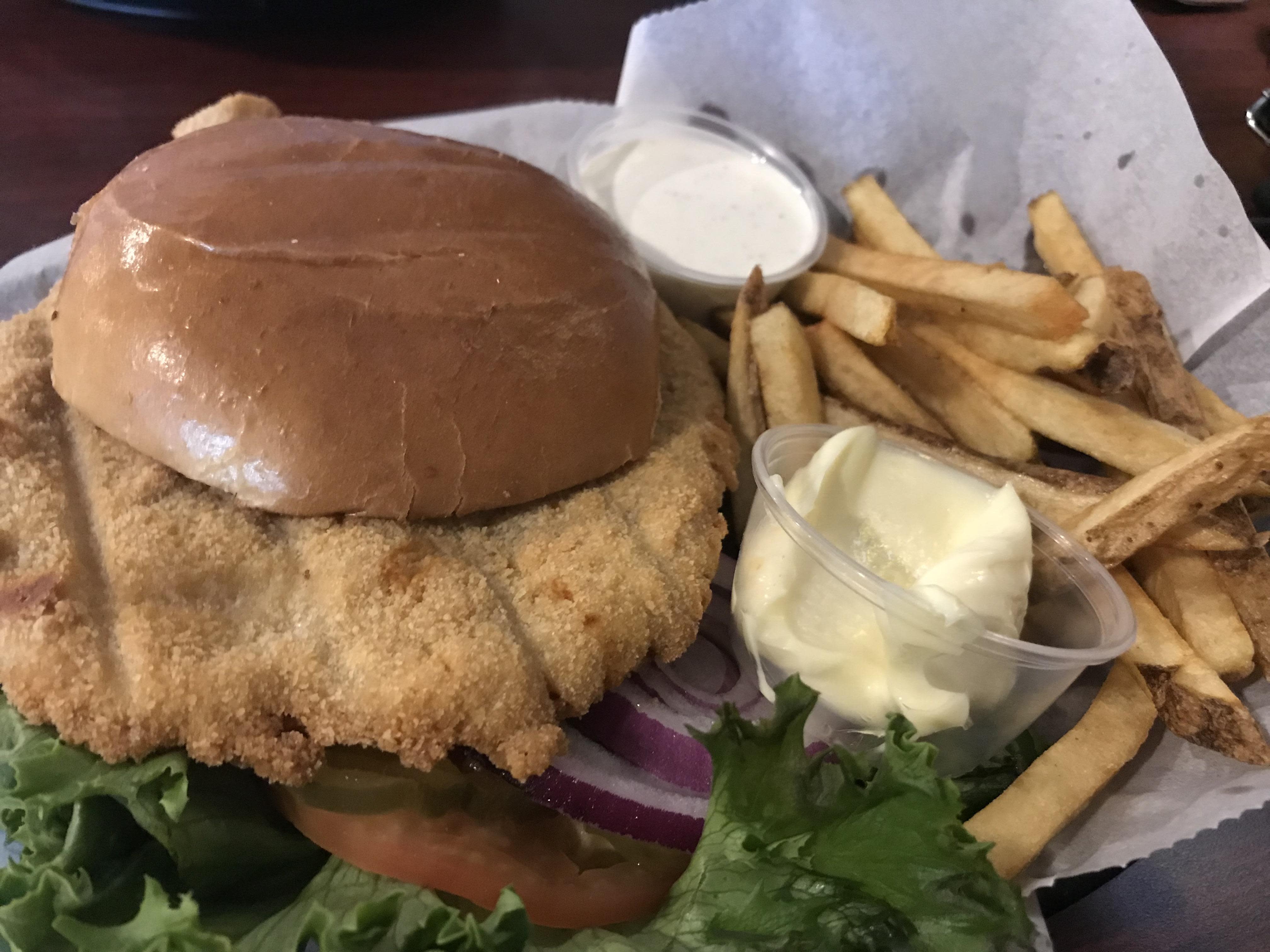 The menu is short, but has varied and exciting options besides what I ordered. You can get delicious slow-roasted chili, Ol Yellow Eye (a burger topped with a fried egg), a pulled pork sandwich, and more. Old Buffalo Bar & Grill has a pool table, bar games, and often live entertainment. It has a real sense of community, and you can't help but feel right at home.
For more information about this restaurant and others in Lafayette-West Lafayette, visit HomeOfPurdue.com.
Samantha, Purdue University Student and VLWL Intern, shares this blog!