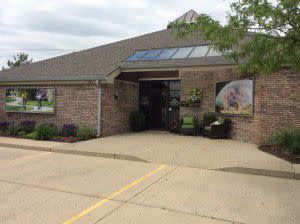 I imagine this strange title, which seems to not fit this site, is causing some guesses about who the writer is right now. I don't know what you are guessing, but it doesn't matter since you don't really need to guess. The fact is quite obvious. Yes, I am foreign to this place. As you can see from the photo, I am an average guy, with an average look, from an average city of China. And you are right; I am now just an average student at Purdue University. This is my first day at the Visitors Center and it's my first year in the U.S. Perhaps for the Visitor Center, I am their first intern from another country. My first impression is really wonderful. Everyone here is pretty nice and they have a lovely place for visitors to rest during their busy travels. The indoor atmosphere reminds me of a library café, in which people can grab a travel guide and sit down to enjoy a needed break along the highway. People do not have to hurry in, but are welcome to visit, ask questions, and relax.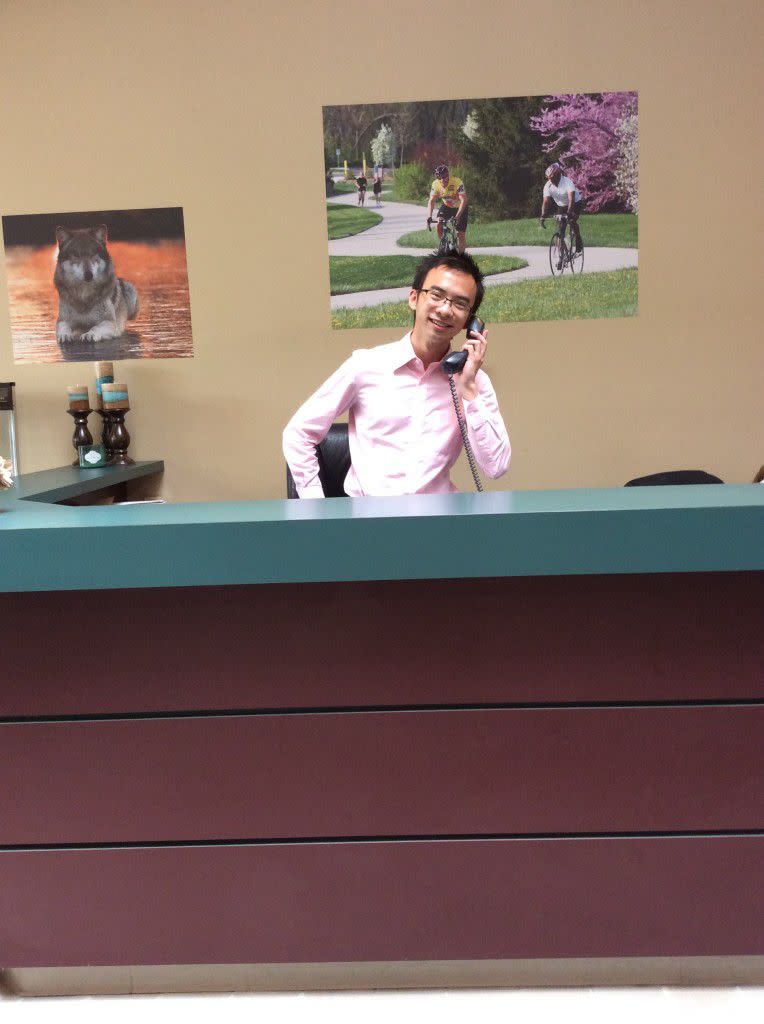 Let's get back to my work. My first work duty was to talk to everyone in the center and learn what they do. As a PhD student with a hospitality and tourism management major, my "professional intuition" tells me that the staff in this center show true hospitality to not only visitors, but also new staff members. They are doing their best to help me familiarize with life in the center, as I assume they also do for visitors to help them familiarize with life in Tippecanoe County. The most interesting part of my first day was being able to experience the culture of an American workplace in the tourism industry. I feel like this will be what I enjoy most during my entire internship here. The staff here is very interested to hear about my experiences in China and we spoke a lot about the differences between the two countries, particularly in tourism management and campus life.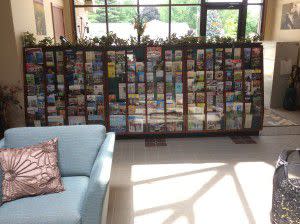 The most surprising thing we had in common was our opinions about experiencing Lafayette-West Lafayette. The PR manager mentioned that because she came from a different area, she desired to explore everything when she began her life in Lafayette. I shared with her that America itself is so different from where I am from, so everything is an attraction for me. Except for the big cities (e.g. New York, Miami Beach), I didn't really have much motivation to visit specific attractions in the local area. This is different from what I did when I went to school in China because exploring local attractions was a big deal for my campus life. In America, new things are happening everyday. But after living here for almost two years, I am beginning to search to find new and unique places.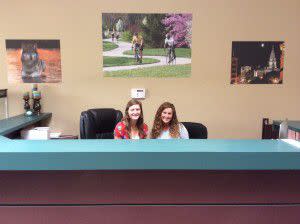 That's all I have for this diary today, but there's still so many things to say. Why don't we take it day by day? I am exited to visit new things and continue sharing what I experience here as an average foreigner. I hope to meet more friends from around the country and around the world in this cute place. Are you ready to know how the "average" world perceives where you live? Come and Visit Lafayette-West Lafayette! This blog was written by our new Intern, Charles (Shangzhi Qiu) from China.