The temperature is dropping, leaves are changing, and combines are in the field. It's fall in Indiana, and with that comes a plethora of fun outdoor activities. The season brings something for everyone — from football and tailgating to haunted houses and hay rides. For a lot of people, however, it wouldn't be fall without a pumpkin on the doorstep. If you're one of these people (or you just enjoy fun fall activities), the pumpkin patches in the Lafayette/West Lafayette area have your back. Before going to the grocery store to buy your pumpkins this fall, check out this list of a few pumpkin patches in the area.
Wea Creek Orchard
Located just off of U.S. 231,
Wea Creek
is a family-owned orchard, market, and event venue in Lafayette, Indiana. The main pumpkin patch is about 6 acres and grows 70,000 pounds of pumpkins each year. There is also a smaller patch (1.5 acres) dedicated to growing pumpkins for children on school field trips. If you want to pick your pumpkin straight from the field, this is a good option. Prices are determined by pumpkin weight.
Kent's Cucurbits
With a 17-acre pumpkin field,
Kent's Cucurbits
has one of the largest selections in the area. In addition to traditional pumpkins, the patch also sell gourds, decorative squash, and white pumpkins. They are all pre-picked and cleaned for visitors. Prices range from $1-$8. If a nontraditional pumpkin is more your style, there is a great selection here in Brookston, Indiana.
Exploration Acres
Like Wea Creek,
Exploration Acres
visitors go into the patch to pick their pumpkins. Be aware that there is a fee to enter the patch, and pumpkin prices are determined by weight. Located between U.S. 52 and I-65, this was the busiest of the patches — but there was still plenty of room to search for the perfect pumpkin.
The Great Pumpkin Patch at Congress Street Church
Visitors can shop for pumpkins, gourds, fall decorations, bake sale, mums and more! The Patch is handicap-accessible, pets are welcome, and picture-taking is encouraged. There is a fabulous area filled with hay bales, pumpkins and fall decorations that is great for selfies and family photos. Do not miss the bake sale, as they have the best pumpkin bread around!
Each patch offers something for everyone. Be sure to visit your favorite before the season ends. [caption id="attachment_11218" align="aligncenter" ]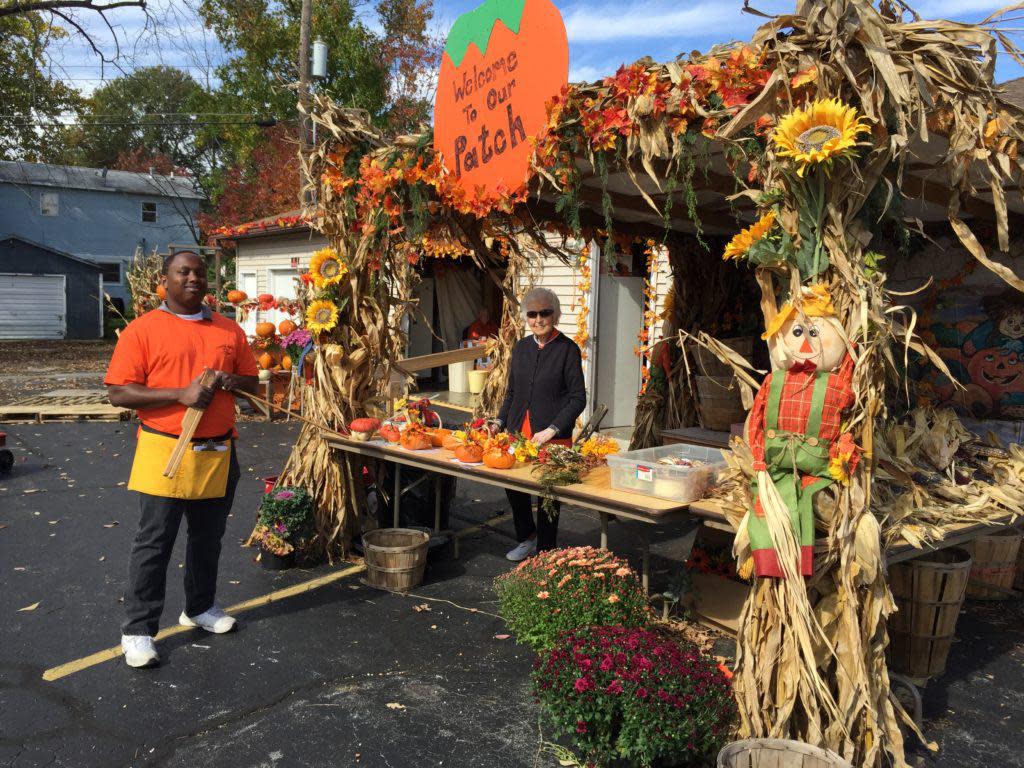 The Great Pumpkin Patch[/caption] To keep up with more seasonal events, be sure to check out
HomeofPurdue.com
This blog was written by Cheyenne Dunn, Purdue University Student.