When Lafayette and West Lafayette received word that
Azzip Pizza
would be coming to the area, no one could contain their excitement. After finally trying it for myself, I realized what all the hype was about. Everything from the name of the restaurant to the pizza itself is unique and wonderful.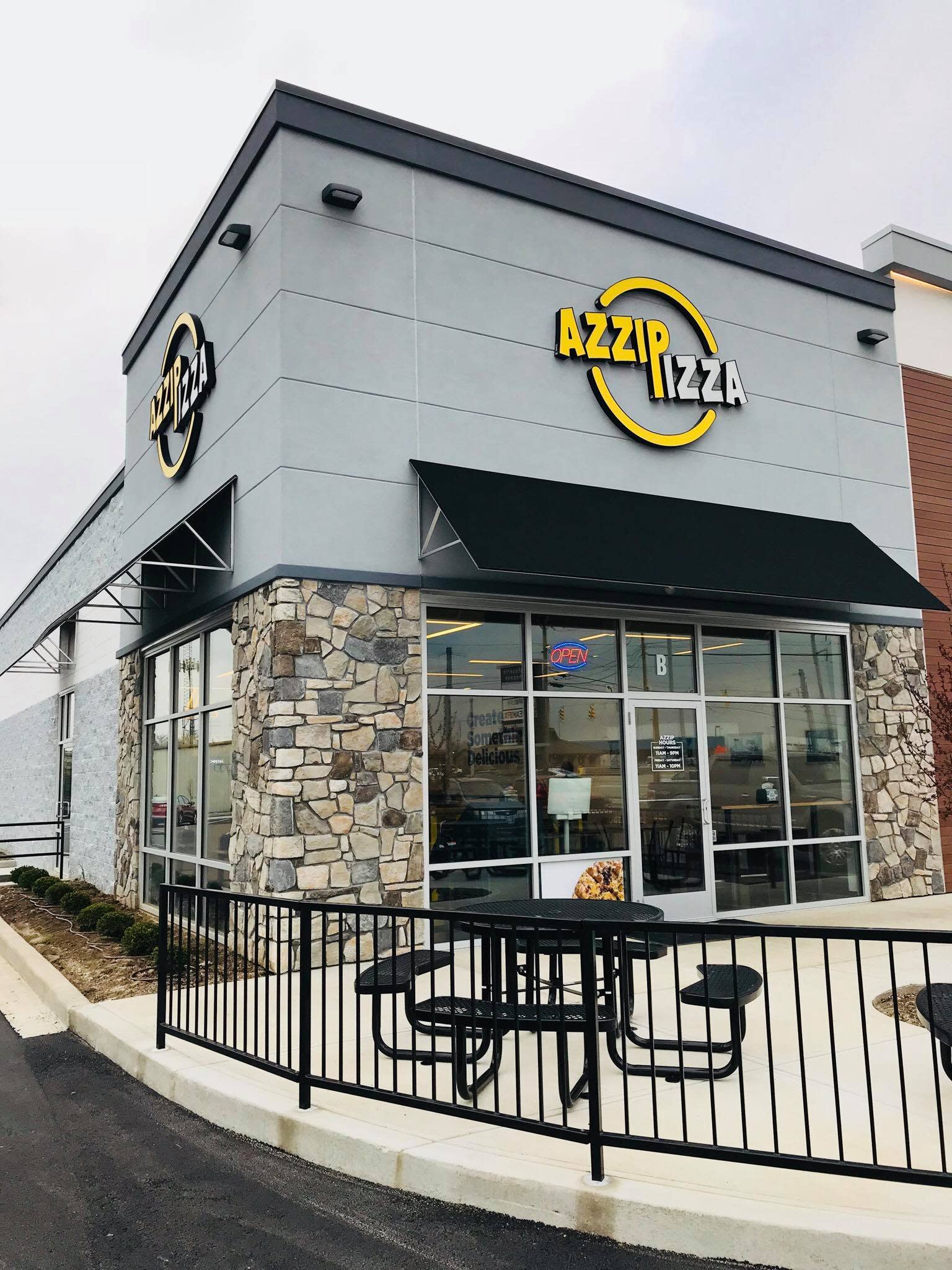 The story behind Azzip Pizza is a very special one. Purdue's own alumni Brad Niemeier is the founder of this new and amazing establishment. He graduated from Purdue's Hospitality and Tourism program in 2012. Azzip started when Brad won the Burton D. Morgan Business Plan Competition at Purdue University. In 2013 Brad opened his first store in Evansville. There are currently 7 Azzip pizza locations and we are proud to have one right here in Lafayette. What does the word "Azzip" even mean? Try looking at the word backwards. This simple yet fun name has a wholesome story behind it. You can get the details behind the name inspiration and more background information about Azzip here: https://azzippizza.com/2017/06/the-start-up/ You can order a specialty pizza full of your favorite flavors or keep it simple with a traditional cheese pizza. Whatever your taste desires, Azzip has it. Azzip has 2 sizes of pizzas called the "Little Zip" and "Big Zip". The big zip is 11 inches and the little zip is 8 inches. The Azzip experience is laid back, quick, and gives you all the choices you need to create a great meal in a timely fashion. You choose your dough size and walk through the line selecting your sauce, meats, and veggies you want on your pizza. You can always choose one of the specialty pizzas referred to as "Azzip Picks" as well. The E'vil Pig is full of flavor and is unlike any pizza you've had before.  This pizza is loaded with sweet 'n sassy BBQ sauce, mozzarella, slow smoked pork, red onion, and Grippos in a Ski reduction. What is Grippos and a Ski reduction, you ask? It is barbecue Grippos potato chips and a sweet reduction sauce made from local Ski citrus soda.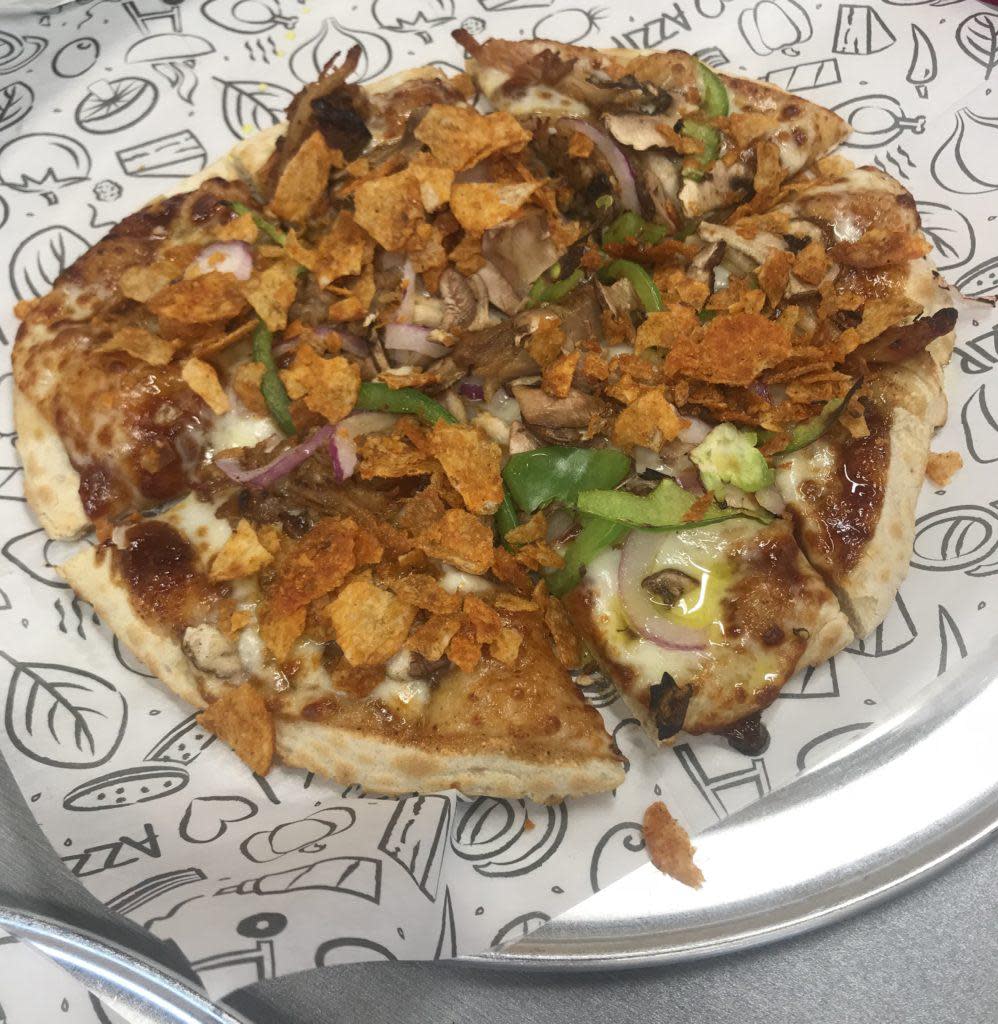 The environment at Azzip is very modern and exciting. Your Azzip experience doesn't end when you reach the end of the order line. The Azzip staff takes care of you during your entire visit. Azzip is the perfect dining option for a easy and tasty lunch or a quick but relaxing dinner.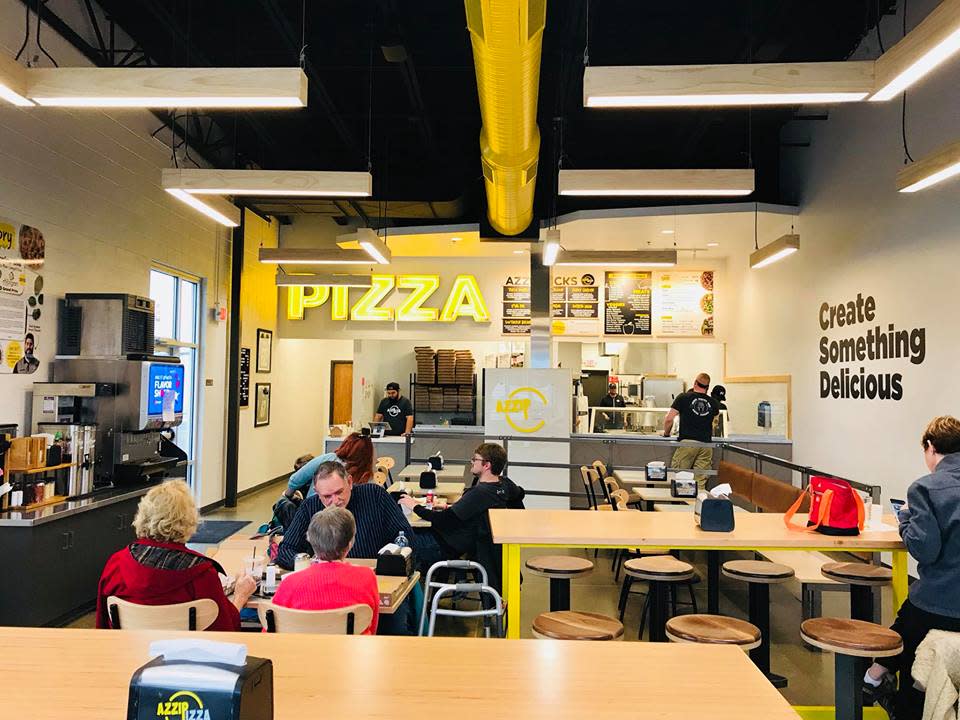 This isn't your normal pizza place. Your experience will be full of color, speed, quality, and satisfaction from beginning to end. Don't just take my word for it, go check it out! Azzip Pizza is located at 105 Farabee Dr S suite B in Lafayette. Check out this new addition to the area. Emily, VLWL Intern, shares this blog.