Purdue's campus is not only home to many famous scholars and outstanding athletes, but also home to some of the best food in the state. Now that classes are out for the summer, I felt it was perfect timing for a taste of Purdue day! I decided to take a whole day to enjoy some of Purdue's most famous eats. [caption id="attachment_9190" align="aligncenter" ]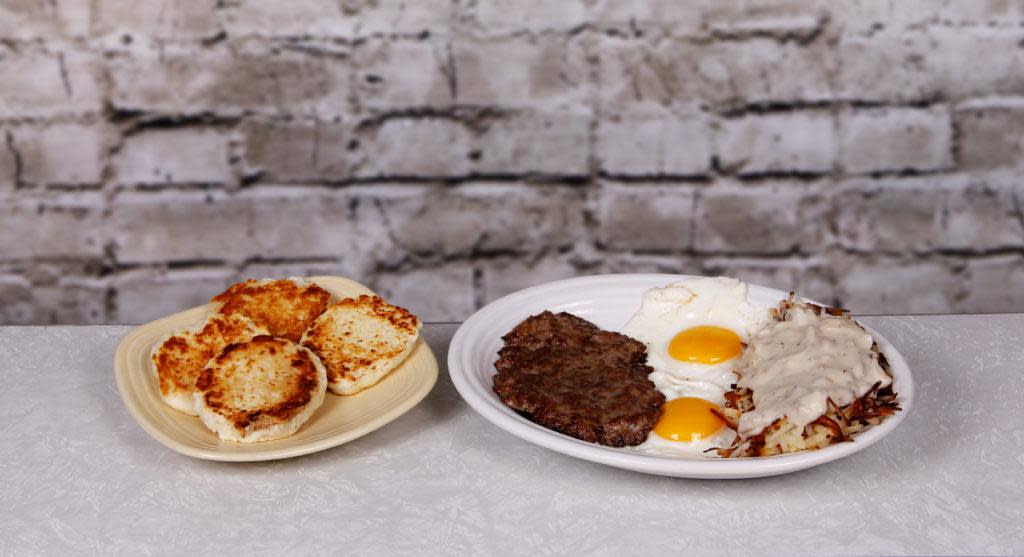 Triple XXX Breakfasts Rock![/caption] My first stop was at
Triple XXX Family Restaurant
on State Street. Triple XXX is not only a Purdue tradition, but a tradition for many throughout the country. Food Network's Guy Fieri brought his show "Diners, Drive-ins, and Dives" and had a taste of Triple XXX himself. As if that fun fact isn't impressive enough, MSNBC crowned The Triple XXX Best Diner in the state of Indiana and USA Today added their burger to the 50 Best Burgers List. The burgers aren't the only thing Triple XXX is known for, Thrillist crowned the Triple XXX root beer as the most iconic soft drink in the state of Indiana. Of course I can't forget to mention the always incredible Triple XXX breakfast. I decided to try the Drew Bree's First Choice which included two eggs, choice of chicken fried steak or their signature 100% ground sirloin, fried potatoes or hash browns, 2 buttermilk biscuits & sausage gravy. This was the perfect way to start off my taste of Purdue day. I didn't leave hungry, that's for sure. (Please note State Street in front of Triple XXX is under construction, so please check
http://statestreetwl.com
for traffic and construction updates.)  
My next stop was right up the road at
Greyhouse Coffee
. Even after enjoying a hearty breakfast at Triple XXX, I couldn't fight off my cravings for a hand crafted cinnamon latte. I ordered my latte and found myself a comfy chair to read a book and enjoy my drink. Greyhouse coffee is unbeatable and easily one of the most popular study spots on campus. The environment is unlike any other coffee shop on campus, which always draws me in when I need a nice quiet place to study. The service is great and Greyhouse is always full of friendly faces. I left Greyhouse satisfied and happy. [caption id="attachment_9191" align="alignright" ]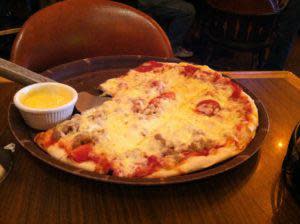 Bruno's Pizza[/caption] By dinner time, I was starving and ready for something filling and tasty, so I found my way to
Bruno's
! I started out with an order of Bruno Dough with a cup of cheese. Bruno dough is deep fried pizza dough brushed with garlic butter and sprinkled with garlic butter. YUM! Although the Bruno Dough was delicious and filling, I still ordered myself a small pepperoni pizza. Bruno's pizza is unlike any other pizza in the area. It has its own unique look and flavor that everyone is sure to enjoy. I am an ice cream lover and my taste of Purdue day wouldn't be complete without it. I made my way across the road to the
Silver Dipper
. The Silver Dipper is a classic ice cream shop that has been around since 2001. There's a flavor for everyone, as this shop offers around 40 flavors of ice cream! On this particular visit, I decided to have a waffle cone full of munchie madness ice cream. In case you're wondering exactly what the munchie madness entails, it is a sweet cake batter ice cream swirled with a salted caramel ripple and brimming with Oreos, M&M pieces and peanut butter cups. All of life's sweetest treats in one cone, my dream come true! [caption id="attachment_9193" align="aligncenter" ]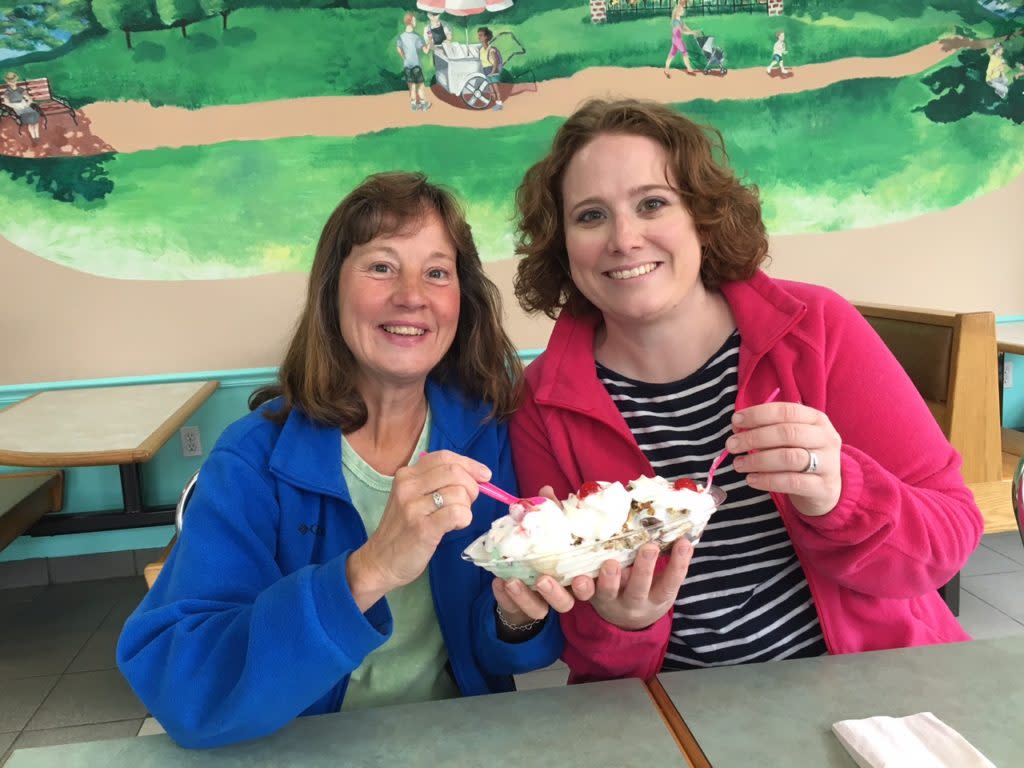 Enjoying a banana split from Silver Dipper![/caption] Well, did I make you hungry? All of these spots offer a large variety of food options at reasonable prices.
Purdue
is a great campus for foodies of any age. Whether you're planning a summer visit to campus, meeting friends for lunch, or just on a foodie adventure, you are sure to love all of these fantastic tastes of Purdue! Emily, Visitor Information Specialist and Purdue University Student, shares this blog.  For more information about these restaurants and others in our area, visit
www.HomeOfPurdue.com
.