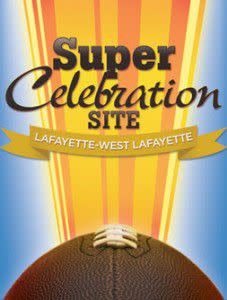 Weekend Update!  Looking for a fun Indiana
weekend getaway
?  Or are you a local looking for entertainment close by?  Check out the endless possibilities for fun and relaxation happening this upcoming weekend in Lafayette-West Lafayette, Indiana. On Friday, February 3, in West Lafayette, do you have the bravery to skate like a polar bear?   The
Riverside Skating Center
is hosting the 8th annual "
Polar Bear Skate
" where brave and hearty participates have the opportunity to celebrate winter and welcome in the New Year by skating in a bathing suit. That's right,  folks are going to "bear" it all, well down to the bathing suits at least! In Lafayette, Indiana, this weekend, join friends at the "Super Stroll" event on Friday, February 3.  Live music will be at the following venues: Black Sparrow, Knickerbocker, Lafayette Theater, and Sgt. Preston's of the North.  The following day, take a family outing to the "Super Saturday" event downtown.  All venues will be all-ages, so bring the whole family downtown to eat, shop and listen to great music. There will be live music at Main Street Cheese & Wine, Pre, Lafayette Brewing Company, LaLa Gallery and DT Kirby's. Also, don't miss all the super events taking place locally in celebration of the Super Bowl.  Check out our website,
www.homeofpurdue.com/supercelebrationsite.html
 for a listing of events, restaurants, shops, transportation, lodging and more! For more information about these
events
and more visit our website at
www.HomeOfPurdue.com
.