[caption id="attachment_886" align="alignright" caption="Duane Purvis All American @ Triple XXX!"]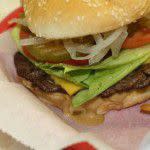 [/caption] 2 Great Cities, 1 Great University, Be a Tourist in Your Own Backyard!  Vacation, Relaxation, Fun; one image that comes into our heads is sand, sun and water.  Locals travel south to find their peace and quiet, while adventure, history, the arts and entertainment, and more, can be found in our own backyard.  
Lafayette-West Lafayette, Indiana
, is home to the
Super Celebration
that is bringing many cultural and community events, and other happenings that are just plain FUN! The Super Bowl is one week away!!  Wowza!  It feels like just yesterday Indianapolis won the bid for this ultimate sporting event when in actuality it has been years.  The intensive, creative planning will bring visitors to this wonderful state to see Midwest hospitality shine.  Lafayette-West Lafayette, Indiana, is proud to share in this momentous event! Our hotels, shops, restaurants and attractions are excited to welcome guests to this fine community. There are many
local events
, ranging from the
Super Salons for a Cure
to
Lady Gaga Monster Ball Pre Super Bowl Party
to
Wolf Park Touch Down Tours & Games
.  Be prepared to huddle up and get a game plan!  Also note some of our local businesses are offering
super deals
.  This event is a once in a lifetime experience! Don't miss a visit to
Triple XXX
to eat the 
Duane Purvis All American
, a final 4 sandwich in the 
Super 46 Sandwiches Competition
.  This 1/4-pound ground sirloin cheeseburger on a toasted sesame seed bun and named for a
Boilermaker football player
from the 1930s features a thick smear of creamy peanut butter. Perched on a hill leading up to the
Purdue
campus, this diner has been bringing in customers since 1929. Do you plan on
driving
to the game?  Or maybe you do not have a ticket to the game, but want to join in the super fun at the
Super Bowl Village
, a three-block interactive festival of football!  If you want to leave the stress of traffic and parking behind a partnership between the
Courtyard by Marriott
and
Star of America
has been formed to provide affordable
parking transportation
to the game. Courtyard by Marriott will have 50 parking spots available for rent, $20 per day. Many exciting, fun events taking place this week!  Check out all the
Super Celebration
 happenings taking place in Lafayette-West Lafayette!