Looking for a modern yet homey place to stay when booking a trip to Lafayette-West Lafayette? Lafayette's newest hotel, Staybridge Suites, offers travelers a comfortable, clean and delicious (yes, delicious...read more to know why) place to spend the night! Zoey, Purdue University Student and VLWL Intern, shares why!
The last weekend of October was the infamous annual parents' weekend at Purdue University, which means it is nearly impossible to get a hotel reservation within 30 miles of campus if you don't act fast. Knowing how time sensitive booking can be, my parents are always sure to plan ahead and snag a room as soon as the yearly calendar is released. However, this year there were some unexpected complications. After some confusion with dates and scheduling, my parents found themselves without a hotel until stumbling upon the Staybridge Suites in Lafayette. They were not too familiar with the brand but knowing that it was a new establishment enticed them greatly and left them anticipating their stay.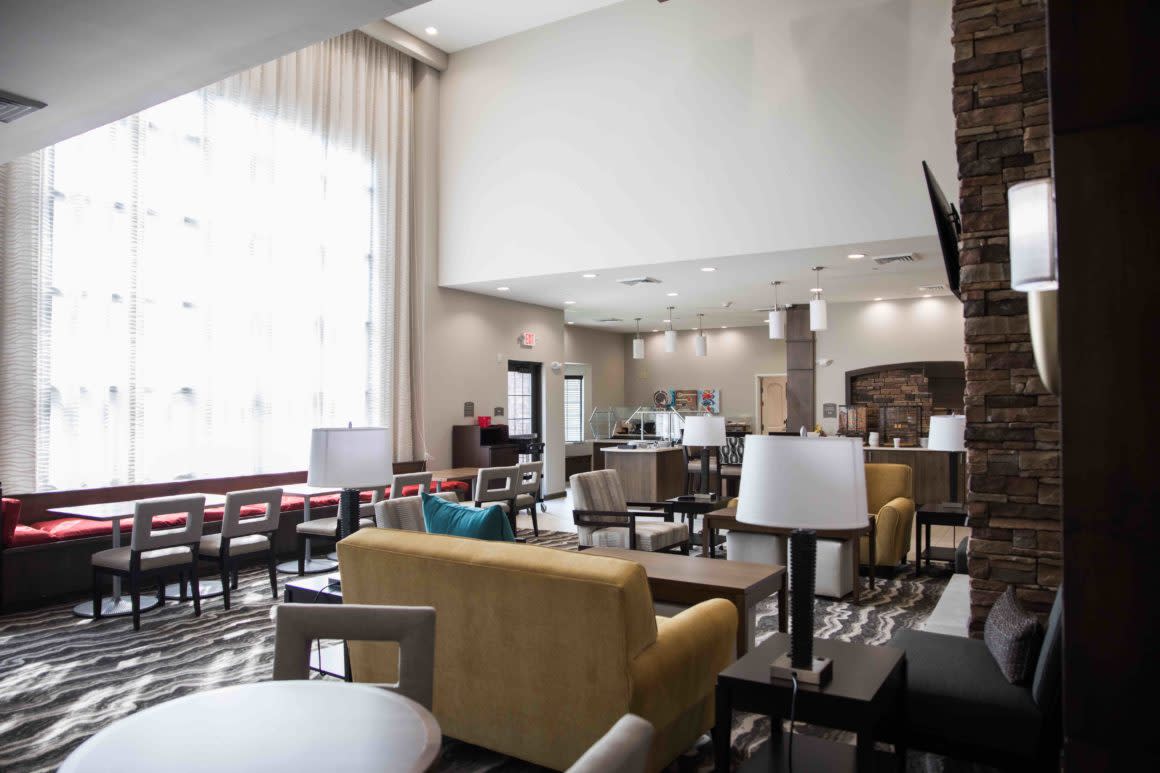 Since the hotel is brand new, the features of the building are very modern and updated. The lobby area was super cozy, with a large fireplace in the middle surrounded by large chairs and couches, it created the illusion of being in a comfortable home. They even had burning wood aromas circulating throughout the room to smell as if there was a real fire lit! That was probably my favorite part.
My parents brought me to their room very eagerly to show off how nice it was, and it definitely met my expectations. The room was huge! It had a large kitchen area with several full-size appliances, making it very easy for someone to have an extended stay in this hotel. There was also a pull-out couch and very comfortable king size bed in the room. The bathroom was also quite large, and all of the fixtures were sparkling clean. The vanity was outside the bathroom, something I particularly appreciate when staying with my family in a single hotel room because it allows us to all get ready at the same time without being crammed inside the bathroom.
Living Room Area

Kitchen
With the rooms and common spaces being in pristine condition, there was not much more to ask for from a hotel. But then, the next morning we woke up to a huge breakfast spread downstairs! They had everything from meats and eggs to fresh fruit and a yogurt bar. The breakfast was delicious, and it was all complementary! Such a pleasant addition to our stay. I would recommend the Staybridge Suites to anyone looking for a nice hotel in Lafayette and would gladly stay there again myself, and I know my parents would too.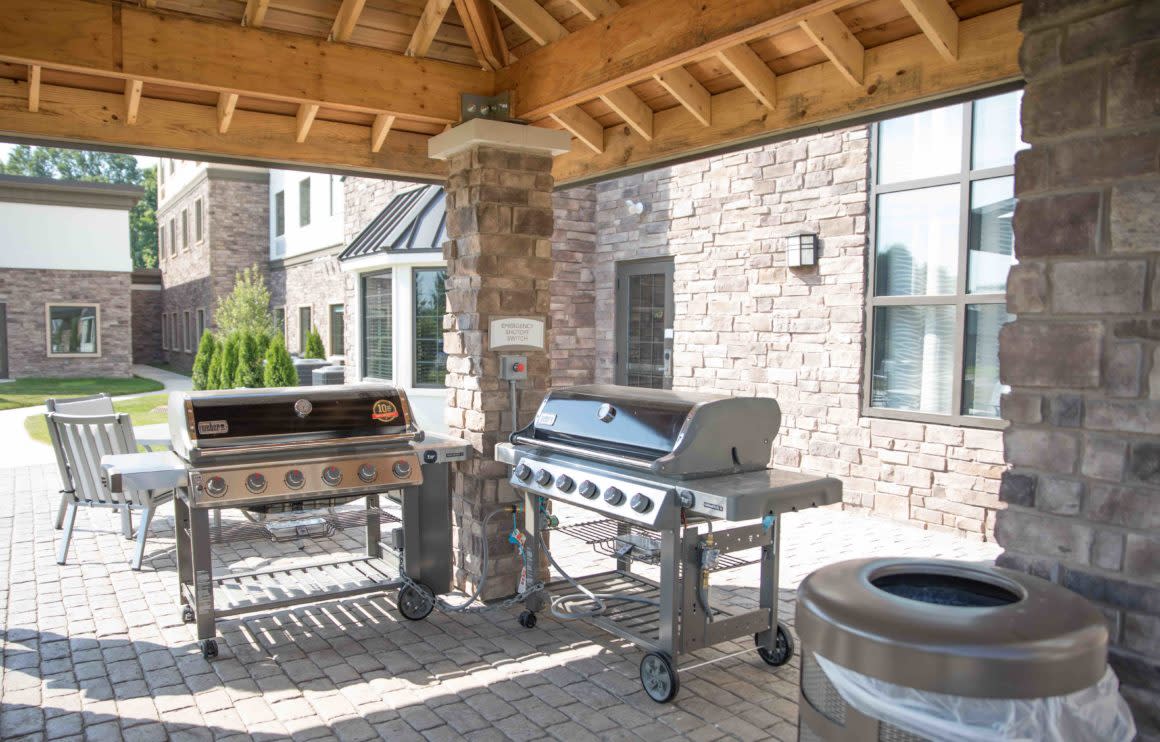 For more information about this hotel and others in the area, visit HomeOfPurdue.com.