[caption id="attachment_1184" align="alignleft" caption="Nine Irish Brothers- Lafayette Location"]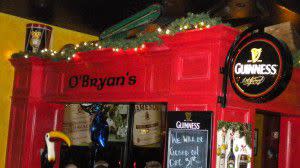 [/caption] March 17, St. Patty's Day! Nine Irish Brothers is hosting a
party
of the year to celebrate this special holiday. Start your morning bright and early at 9 a.m. for Irish coffee, a full Irish breakfast, and
Guinness
, of course! At 10:30 a.m. the
7th Annual St. Patrick's Day Marching Parade
at the John T. Meyer's Pedestrian Bridge begins. Then 30 minutes later, 11 a.m. brings in my opinion, the best part and what St. Patrick's Day is all about; the
music
! Whiskey Runners, Brendan Loughrey, Brothers of the Sea, and Mother Grove will be dropping in at the Lafayette and West Lafayette
Nine Irish Brothers'
locations to spread their musical cheer. Bag pipes will blast in musical cadence to uplift the spirit and bring smiles of welcome to strangers and friends alike.
Nine Irish Brothers
is the epitome of an Irish bar. I visited Ireland 10 years ago, and the heart of an Irish bar is its welcoming atmosphere. There is an Irish hospitality that is innate at every Irish bar in Ireland whether it be in Dublin or a small working village. This
hospitality
is felt as your feet bring you into Nine Irish Brothers. And St. Patty's Day brings that extra set of lightness to folks' feet (and especially their hearts) as they are welcomed into a day and night of celebrating and dancing the Irish gig! St. Patty's day brings the celebration of the most commonly recognized of the patron saints of Ireland, Saint Patrick. This cultural and religious holiday is celebrated by many who make a day of wearing green, hanging out with friends and family, and partaking of rich Irish food and beer. To those who do not wear a bit of green, beware of a pinch! It is a United States tradition, that people began pinching those who didn't wear green as a reminder that leprechauns would sneak up and pinch green-abstainers. [caption id="attachment_1185" align="alignright" caption="Don't forget to wear your Irish kilt!"]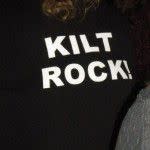 [/caption] Enjoy your St. Patrick's Day! Be safe! For more information about Nine Irish Brothers and other
Lafayette-West Lafayette restaurants
visit our website at
www.HomeOfPurdue.com
.