It's a scary, spooky Halloween Update! Do not miss these fun Halloween and fall activities in or near Lafayette-West Lafayette, Indiana.
Exploration Acres

When: September 13 – October 27 , Thurs. 6-10pm (October Only), Fri. 6 p.m. -11 p.m., Sat. 10 a.m. – 11 p.m., Sun. Noon – 7p.m.
Where: Exploration Acres, 6042 Newcastle Road, Lafayette
Details: Once you arrive you can warm-up with a quick run through the straw bale maze, then visit the 18 acre corn maze with over 8 miles of twists and turns (the largest corn maze in northwest Indiana!)! You can test your skill at a pedal car race, fire a three-ear corn cannon salute or just dive into a mound of hay. There is a pumpkin patch, hay rides, and picnic area with fire pits.  Enjoy a gem mine, pony rides, and pumpkin decorating/race.

The Great Pumpkin Patch

When: September 27-October 31, 11 a.m. – 7 p.m.
Where: Congress Street Church, North Parking Lot, 2012 Congress St., Lafayette

10th Annual Trail of Scarecrows at Prophetstown State Park

When: October 1 – November 3
Where: Prophetstown State Park, 5545 Swisher Road, West Lafayette
Details: Take a hike on the bike trail, starting at the Prairie View Picnic Area, and find our Trail of Scarecrows. Each scarecrow was designed by someone in the community – a business, an organization, a family and more. Support their creative efforts and "penny vote" for best scarecrow in the Visitor Center. These penny votes will add up, and all proceeds benefit the interpretive programs at Prophetstown State Park.

Evil on Erie (Haunted Warehouse) Trail of Scarecrows at Prophetstown State Park

When: September 27, 28 & October 4, 5,11, 12, 18, 19, 25, 26, 27 Check web for times
Where: Haunted Warehouse, 1240 Erie Street, Lafayette
Details: Haunted Warehouse – be prepared to be scared!

Harvest Festival 2019

When: Sunday, October 13, 11 a.m. – 3 p.m.
Where: Battle Ground Bible Church, 2430 East 600 North, West Lafayette
Details: BGBC Harvest Festival is an annual fall celebration for the whole community that kicks-off with a 5K Run/Walk, hosts a family picnic, and includes a performance by the Scott Greeson & The Trouble with Monday Band. The event includes a car show, chili cook-off competition, pie baking competition, hayride, and a bounce house. Come join the celebration!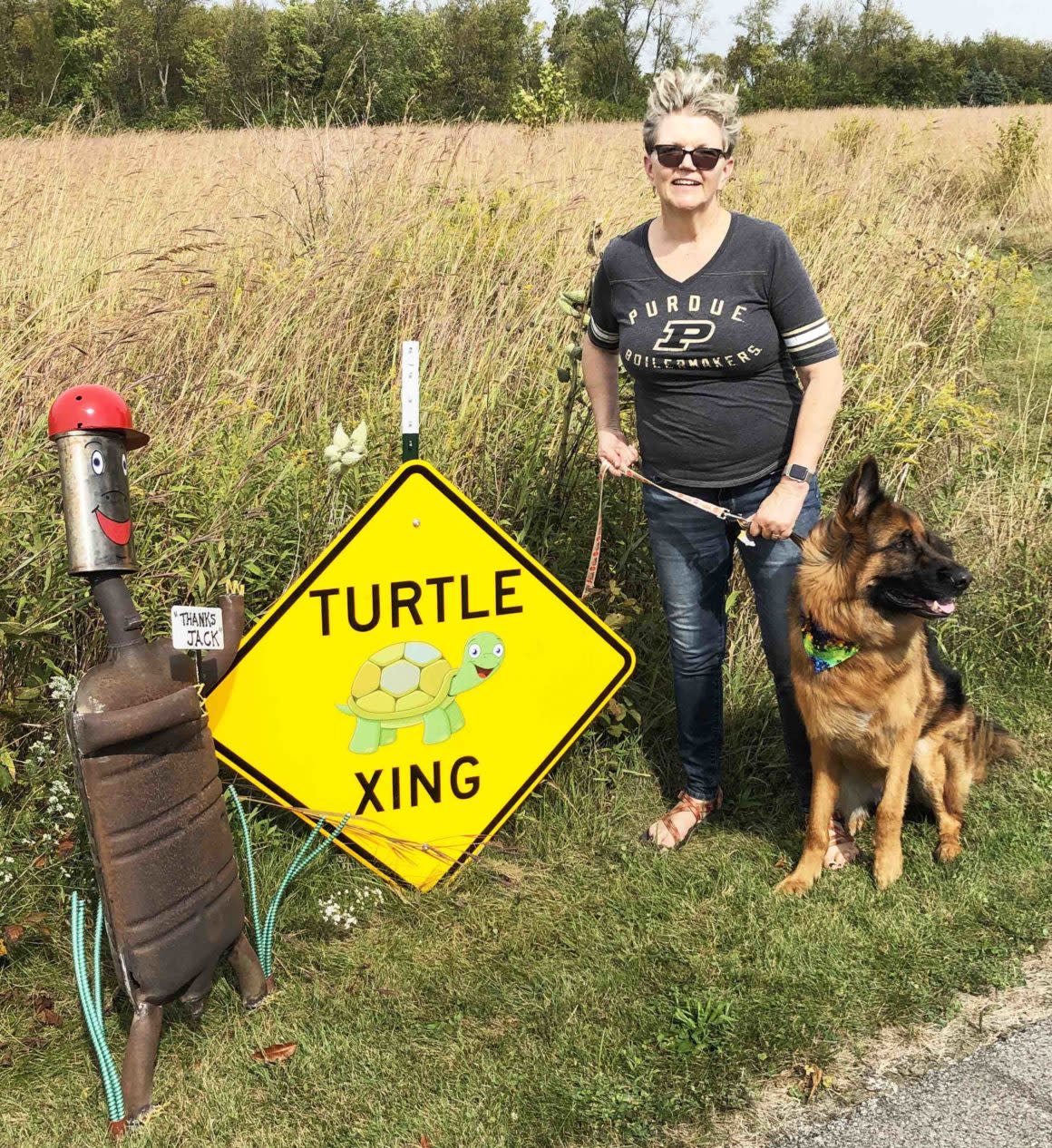 Boo at the Zoo

Pet the goats!

Pumpkin fun!
Maverick Monster Mash

When: Friday, October 25, 6:30 p.m. – 8:30 p.m.
Where: McCutcheon High School, 4951 Old 231 South, Lafayette
Details: On October 25 the McCutcheon Champions Together Committee will host the Maverick Monster Mash. The Maverick Monster Mash is an elementary Halloween Carnival. This event is tons of fun! Kids wear their costumes and participate in over 25 fun activities and games trick or treating along the way. It is a safe, fun, and warm opportunity to trick and treat!

Imagination Station's Annual Haunted Lab

When: Friday, October 25, 6p.m. – 8 p.m. & Saturday, October 26, 11 a.m. – 2 p.m.
Where: Imagination Station, 600 N. 4th Street, Lafayette
Details: : Imagination Station is brewing up something special for Halloween! This October marks the return of our 4th annual Haunted Lab. Guest will be able to join us for special activities and demonstrations all in spooky, but family-friendly, theme. The Station will be filled with ghoulish decor, and guests are welcome to come in costume (see some restrictions below). Treat bags will be provided for kid scientists, because what is Halloween without some sweet surprises! Both the night and day sessions will run the same, so pick the one your little monsters want to come to. Create and explore science on why things glow, grow, blink, and shriek!

Howler at the Fowler

When: Friday, October 25, 6 p.m. – 10 p.m.
Where: Fowler House Mansion, 909 South Street, Lafayette
Details: We're excited to announce that, together with the 1852 Foundation, the Wabash Valley Trust for Historic Preservation is hosting their 2nd annual Halloween bash at The Fowler House Mansion on October 25, 2019 called the 'Howler at the Fowler.' It's going to be a 'howl' of a good time - costume contest, silent auction fundraiser with great prizes and awesome sponsors, cash bar, free appetizers, music and more! This is a 21+ over event. Please drink responsibly!

Halloweentown 2019 and Operation Trick or Treat

When: Saturday, October 26, 3 p.m.– 6 p.m.
Where: Riehle Plaza | Downtown Lafayette
Details: 2019 BONZ Barb BQ sauce and Friends of Downtown present BONZ Halloweentown and Operation Trick or Treat. Trick or Treating from 3-4:30pm, costume contest at 5/5:30pm, community dance party from 3-6pm followed by "Thriller" flash mob in Riehle Plaza at 6pm. Everybody is welcome to jump in. Theme this year: Year of Cowboys and Aliens. Local area law enforcement will be passing out candy on Saturday, October 26 from 3-5 p.m. at Riehle Plaza as well.

Frankenhuffin Halloween Bash at Digby's

When: Saturday, October 26, 9 p.m. – 1 a.m.
Where: Digby's, 133 North 4th Street, Lafayette
Details: Come on out to the fifth annual FrankenMuffin Halloween Bash!

Wolf Park Pumpkin Party

When: Saturday, October 26, 1 p.m. – 5 p.m.
Where: Wolf Park, 4004 E. 800 N., Battle Ground
Details: Celebrate Halloween with the wolves! Help stuff jack-o-lanterns for the animals to enjoy, and then watch as each animal find their own special way to tear open the pumpkin to find the treats inside. This is a great time of year to come out and see the wolves in their thick winter coats and enjoying the cooler temperatures. Other activities include a costume contest! Come dressed in your finest and compete to win prizes. What other activities will there be? Come and find out!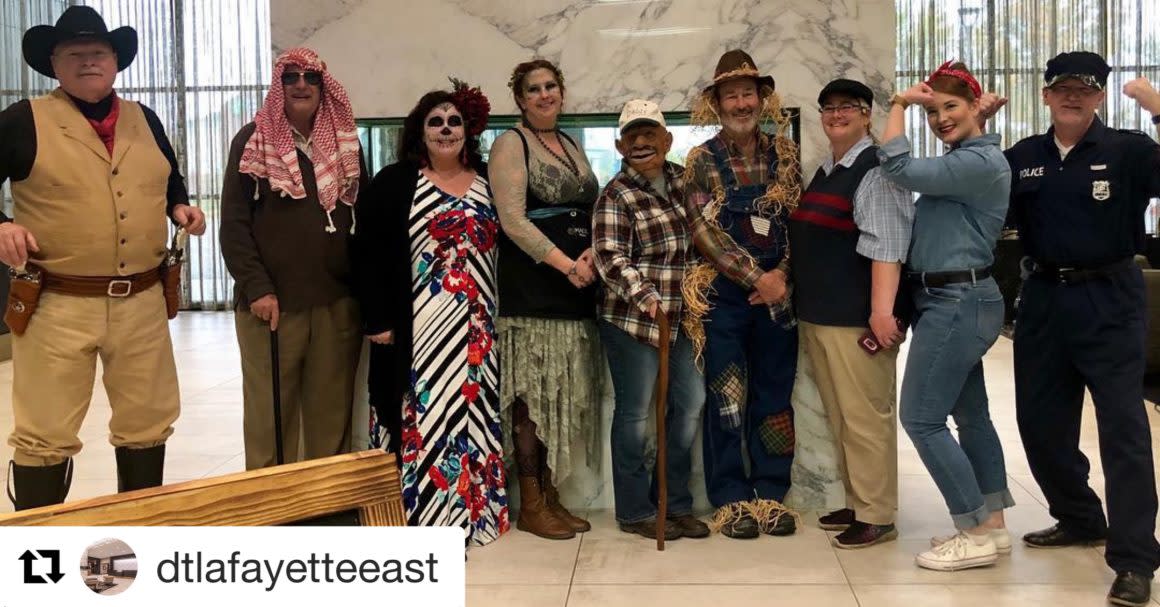 Check back on October 14 for a listing of Trunk or Treat and Trick or Treat events taking place in Lafayette-West Lafayette!
For more information about these scary, fun events, please visit HomeOfPurdue.com.