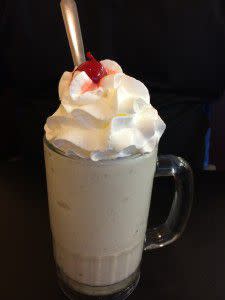 Looking for a great meal at a reasonable price? Check out the
Southside Diner.
Omelets, pancakes, burgers, tenderloins, salads, soups, pies, milk shakes and more! You are bound to find something you will love at the Southside Diner! Located off of Veterans Memorial Parkway it's a great location for those that live or are visiting the south side of town or a nice stop before or after a trip to some of our Southside attractions like Monster Mini Golf, Exploration Acres or Wea Creek Orchard. [caption id="attachment_5908" align="alignleft" ]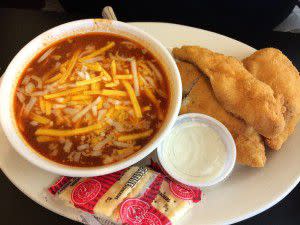 Chili with Chicken Tenders[/caption] If you are in the mood for breakfast, I love their
omelets
! They are a nice size, filled with plenty of vegetables and meat and the eggs are fluffy but thin at the same time, just how I like them. You can actually taste the filling and not just all egg. They are served with potatoes (I like the hash browns) and choice of toast. If breakfast isn't your craving of the day try one of their salads, soups or sandwiches. They have great burgers and tenderloins. I'd recommend choosing the potato salad as your side; it was fabulous! My husband is also a fan of their chili and, no trip is complete without a peanut butter milk shake for dessert! It is awesome! Beware though; even the small is pretty large. It is so worth it though! [caption id="attachment_5909" align="aligncenter" ]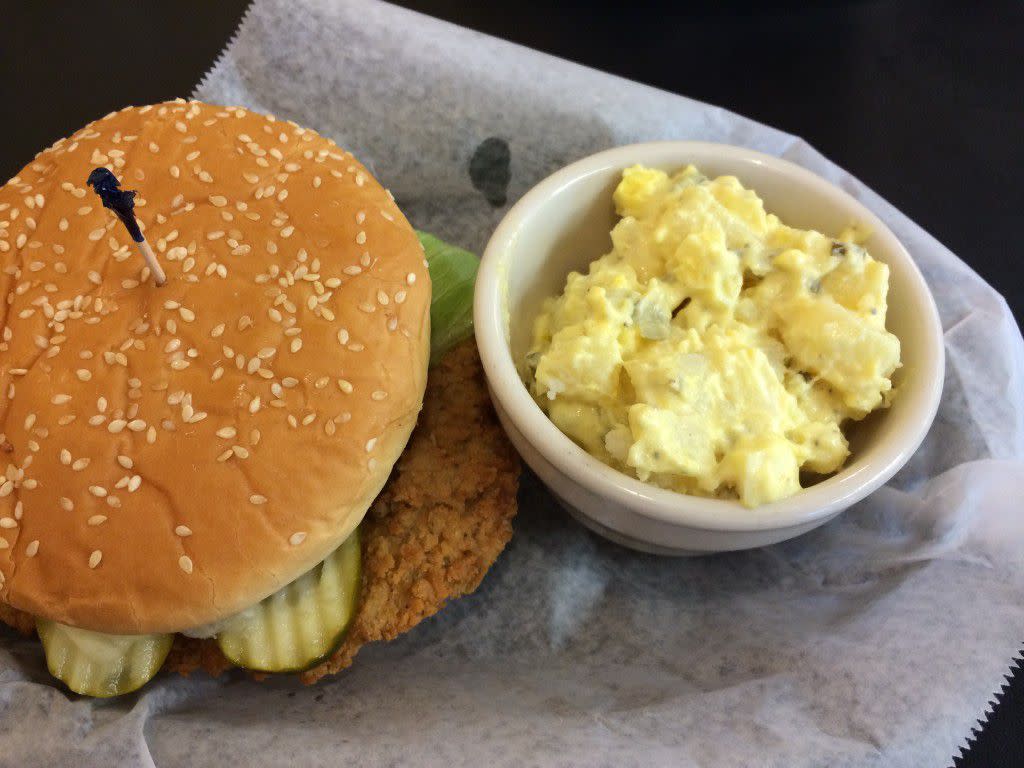 Tenderloin with Potato Salad[/caption] The atmosphere is fun as well with the black and white tile floors and a counter just like you would expect to find at a diner, although booth and table seating is also available. They just recently expanded as well so now you can take even more of your friends with you! They almost doubled their seating space! The restaurant does have quite a few regulars that the servers know by name and will automatically know their favorite drink and sometimes meal. I know my Dad and his friends are some of the regulars. They are retired now so many "local joints" around town know them.  The group enjoys eating and chatting with friends and what better place to do that than a restaurant where you don't have to clean up the mess. Ha! They know many of the local area restaurant's best specials and which day to visit those restaurants to get that special. Oh, to be retired! [caption id="attachment_5910" align="alignleft" ]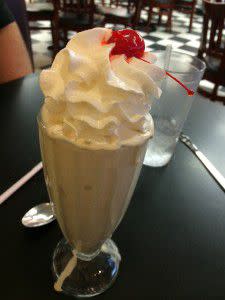 Peanut Butter Shake[/caption] You will see people of all ages in the Southside Diner and they all have a big smile on their face by the time they leave, a sign of a well-enjoyed meal and friendly service. Check it out sometime! You won't be disappointed. Ashley, Group Tour & Meeting Manager, shared this blog. For more information about this diner and more restaurants in Lafayette-West Lafayette, visit our website at
www.HomeOfPurdue.com
.