[caption id="attachment_4231" align="alignright" ]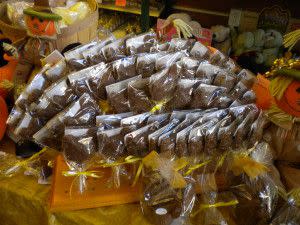 Kathy's Kandies[/caption] Carolyn, winner of our 2012 Girlfriend Getaway Contest, shares her visit to Lafayette-West Lafayette.  Carolyn writes:
When I received the box full of goodies I was so excited!  Then I received the chocolates from Kathy's Homemade Kandies.  OMG!  They did not last long!  So good!
First, I brought my mom up for the overnight at the Hampton.  She can only get out of town when someone takes her so she really appreciated it! We ordered burgers from the Red Seven Bar and Grill. They definitely hit the spot!  Then my mom stayed in the room while I went and created my stained glass art creation at the Willow Stained Glass Studio.  That was an awesome experience!  I really appreciate how much time and effort it takes to create those masterpieces.
[caption id="attachment_4235" align="alignright" ]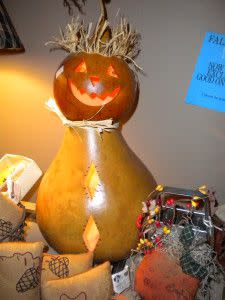 Walnut Street Traditions[/caption]
The next day I went shopping with my gift certificates.  There are so many cool little shops to check out.  I got to pick out a pottery made earring holder at Grateful Heart Gallery and Gifts.  It is so unique!   Then I checked out all the neat stuff at Two Tulips  and got a necklace and two bracelets.  So cute!  Then I got to personalize a necklace at Something Special with a picture on it.  I have to admit I used a picture of Chris Daughtry, my favorite rock star, and I wear it to every concert I go to of his.  I know I am the only one who has one.  Yeah!  Next was Walnut Street Traditions where I picked out a place mat sized woven rug for my table and a candleholder.  Love them!  Onto One Earth Gallery where I purchased a southwestern rug.  I hang it over my wooden ladder at home.  It is the perfect touch!  After all that, I went to Genevee's Studio and got a manicure.  I rarely ever get to do that.  My nails needed it and they were all so nice like we had known each other for a while!  Wow!  It was so much fun!
I went back to the Hampton after a relaxing morning and picked up my mom and I drove her all around the downtown area and the Purdue campus.  It was such a pretty fall day.  We picked up a pizza and cheesecake from Puccini's for lunch and took leftovers for my kids at home.  Yummy!
So my next trip up I brought the kids and we went to Wolf Park for the Pumpkin Party.  We had been there before but it was so much fun watching the wolves go after those pumpkins.  They even gave one to the bison and they weren't quite sure what to do with it!  Hilarious!  Of course we were all famished after the tour so we headed to Triple XXX restaurant where we had burgers, grilled cheese, chili, desert and root beer of course!  We even got some t-shirts for souvenirs to remember.  This was a highlight for my daughter.  She loves Guy Fieri!
[caption id="attachment_4233" align="alignleft" ]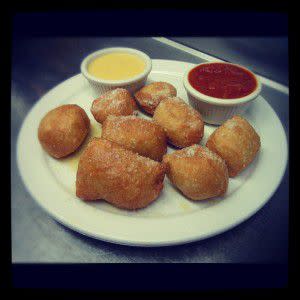 Bruno Dough![/caption]
We had such a good time we decided to go back to Wolf Park for the Easter Egg Party where my kids got to hide eggs for the wolves and then got to do an Easter Egg hunt of their own.  We love Wolf Park!  We worked up an appetite again and headed to Bruno's!  Pizza Dough and made to order pizzas doesn't get any better.  We devoured everything!
My husband works so much that I've decided to bring him up to Wolf Park and to Bruno's (what a deal, still a little bit left on the gift card!) this fall.  (Just the two of us.)
Visit Lafayette-West Lafayette is excited Carolyn enjoyed her visit!  Do not miss our next "Holiday Shopping" Contest taking place November 11-18, 2013.