Gift giving! It can be so much fun to share a gift with someone that will make his or her day! Hoosier Candle Company is a local shop in Dayton, Indiana, offering small batch, handmade soy candles, in a variety of scents. Their candles are reasonably priced and a wonderful gift idea. Shop an eclectic array of candle flavors from scents like "pumpkin zucchini bread" to "cinnamon stick" to "bakers dozen".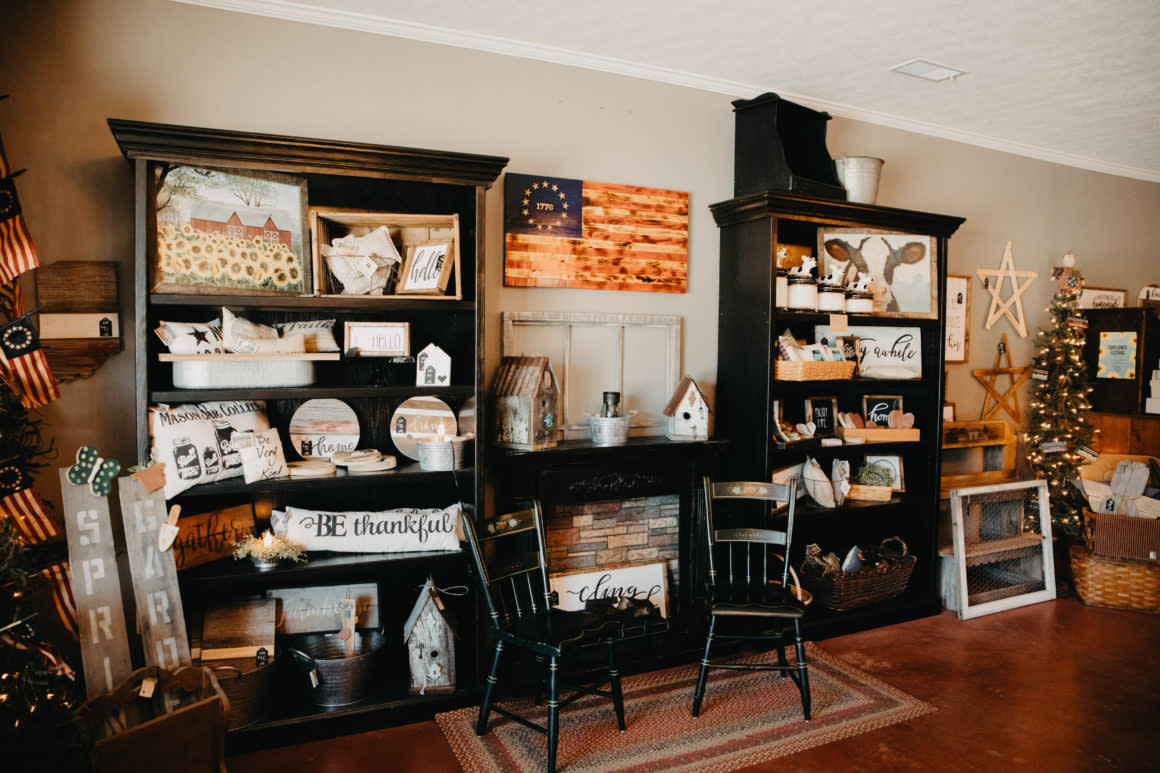 Our staff visited Hoosier Candle Company last year to check out their candles and pick a scent that would be representative of our area. We entered Hoosier Candle Company and were sweetly greeted by Traci Bratton, the owner. Even Just talking to Traci will brighter your day! She is so kind and pleasant! Traci suggested we smell all the scents (which can be overwhelming as there are a ton, but thankfully she has coffee beans to clear the senses) and see which candles we liked best.

5 women, dozens of flavors, and the task to pick one scent. Challenge accepted! We smelled and smelled and together we thought her "apple orchard" scented candle showcased our area the best. The scent makes me think of visiting an apple orchard as a child and taking a great big bite of an Indiana apple. Not only was my sense of smell heightened, but the scent made me feel like I was eating a big, juicy apple! The best news was we all agreed to the scent and asked Traci to make us candles which we then labeled "Tippecanoe Apple Orchard".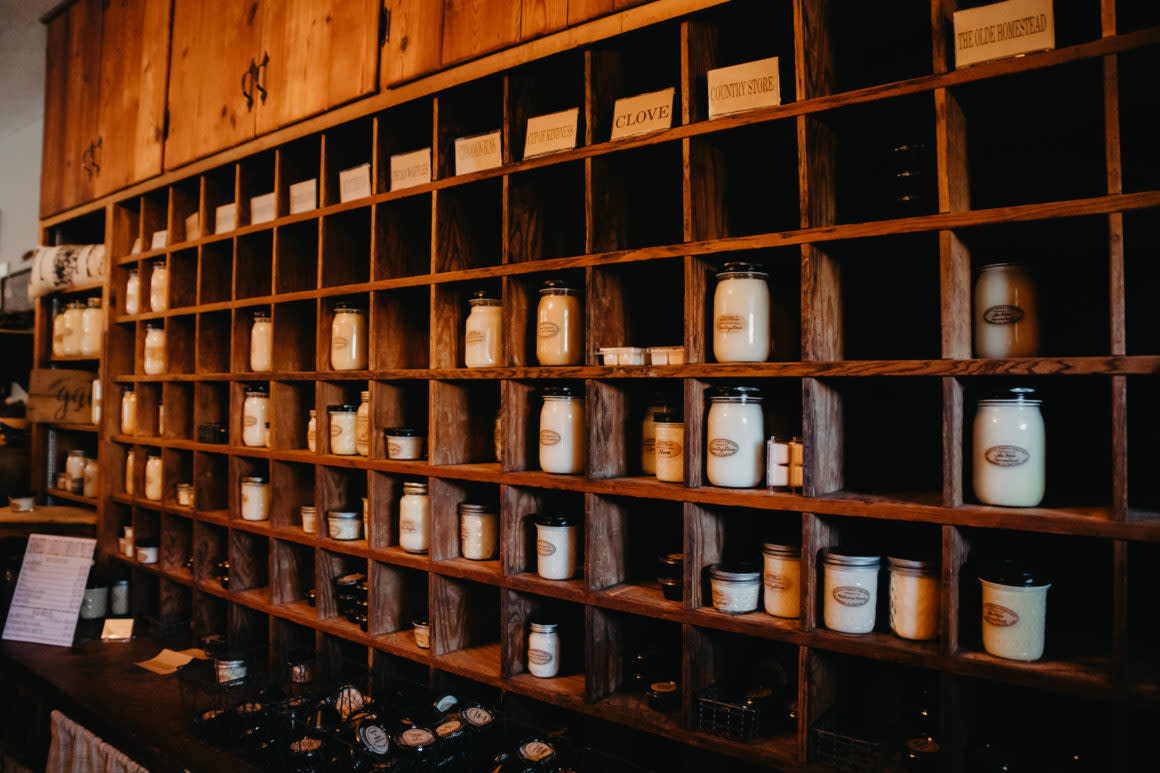 Hoosier Candle Company not only has candles, but is a shop full of rustic, farm style decorative items. From handmade pillows, signs, barn quilts, clothing and more, it offers a shopper an array of different things to purchase. Small little signs with sayings like "You know what I like about people? Their Dogs." and "live every day like it's Taco Tuesday" made us laugh. And they only cost $3.50! Such fun, small gift ideas at awesome prices!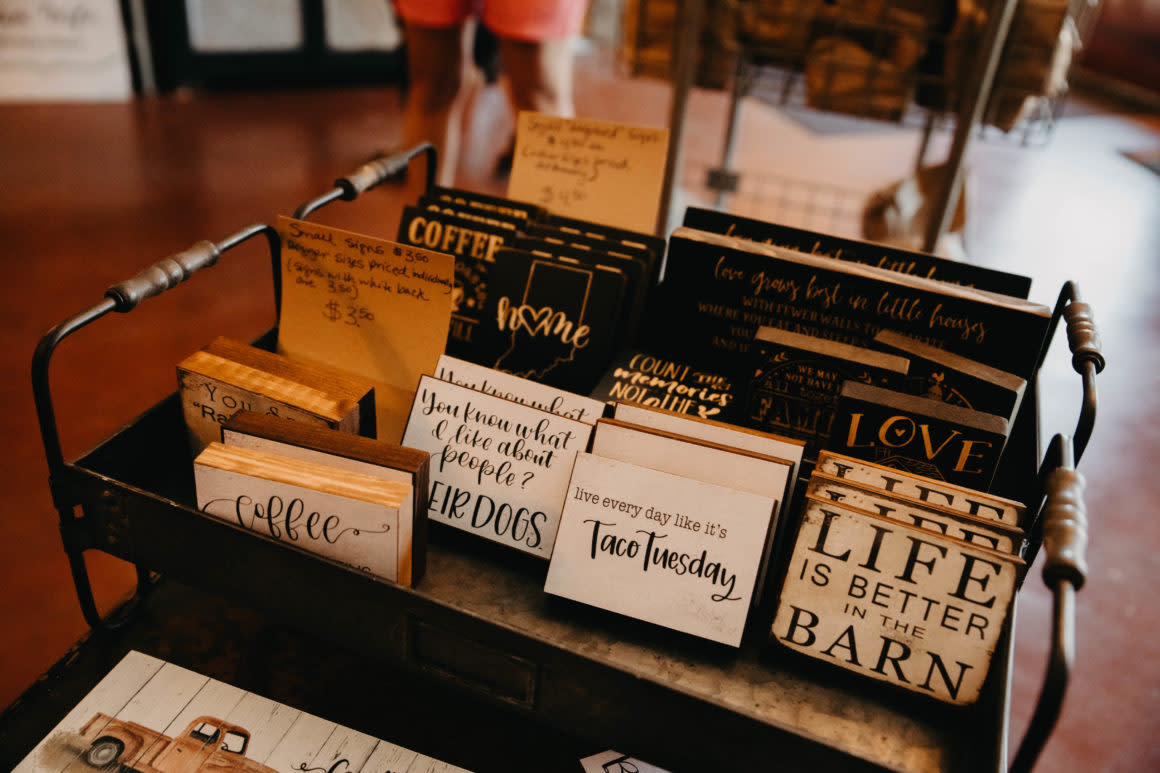 If you are looking for a local shop with friendly service, look no further than Hoosier Candle Company! For more information about this shop and others in Lafayette-West Lafayette, visit HomeOfPurdue.com.