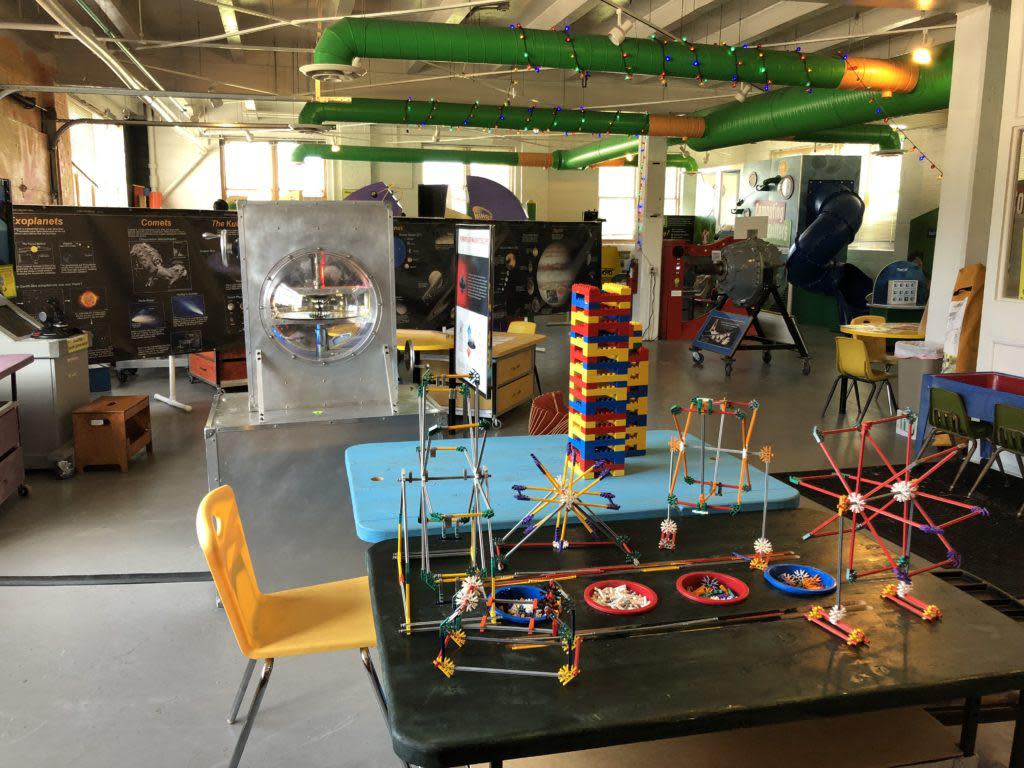 Science, technology, engineering and mathematics! Sounds intimidating, but at Imagination Station, in Lafayette, Indiana, it is a fun science center perfect for kids ages 10 months to 10 years.  Grab the kids for a morning or afternoon of learning enjoyment!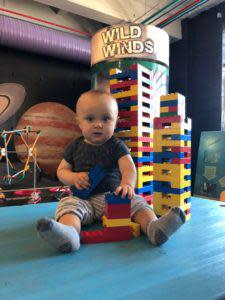 I have a 10-month old and a 5 -year-old. We are always looking for activities they would both enjoy and my mom who helps watch both of them a few days a week shared how she took them to Imagination Station and they loved it. So I added it to our family fun list of area attractions to take the kids on my day off. We recently went and my mom was spot on, both kids loved it! When we walked in my daughter, Charlize, ran to see the new exhibit called the Minds Eye. It was behind curtains at the time being installed, and the Director, Philip, shared it is a custom built piece from the Fort Wayne Science Museum that is all about perception and optix. Then from there, she explored exhibits about our world's watersheds, civil engineering, planets, weather, dinosaurs, building structures and animal care. She would zoom from one exhibit to another and push buttons, play and learn. On the second level, amphibians such as snakes and reptiles make Imagination Station their home. An employee was sweet and brought out a yellow and orange reptile for my daughter and another little girl to touch and ask questions about. Surprisingly both girls were not scared at all and gently touched it.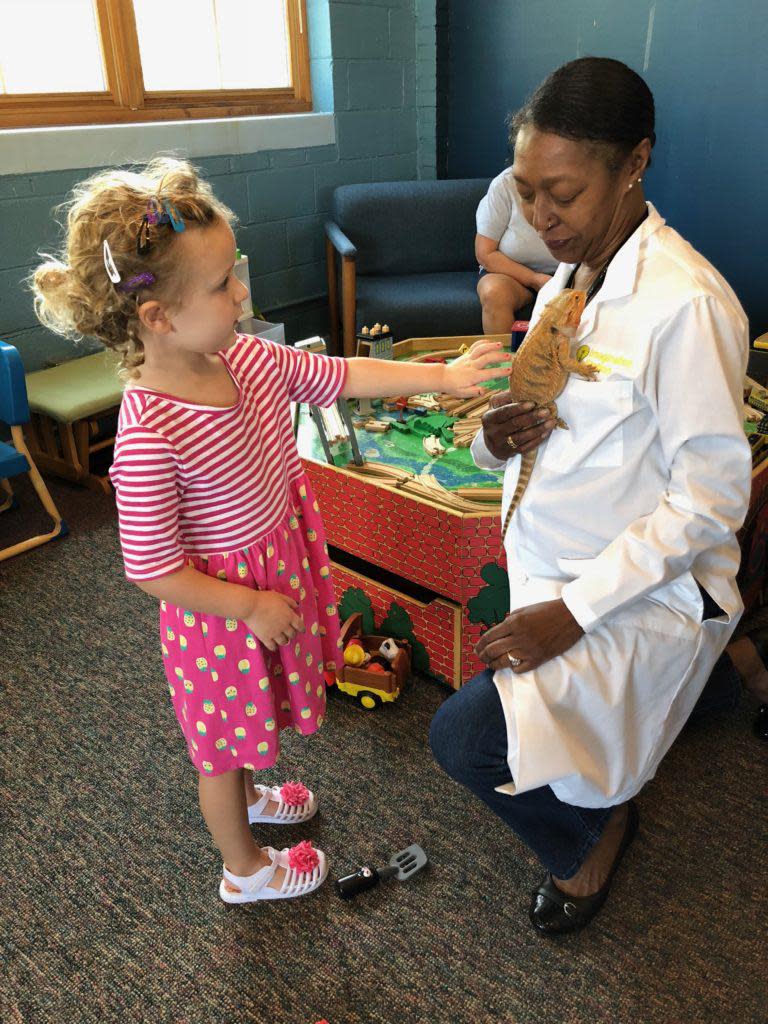 One might think, how is a 10-month  old entertained at a science museum? First, when we arrived all the bright colors kept him in amazement. Second, Imagination Station has Duplo Legos along with a whole area set up with baby toys that get the babies using their hands pushing gadgets, making sounds, and moving small pieces. Channing was in baby heaven!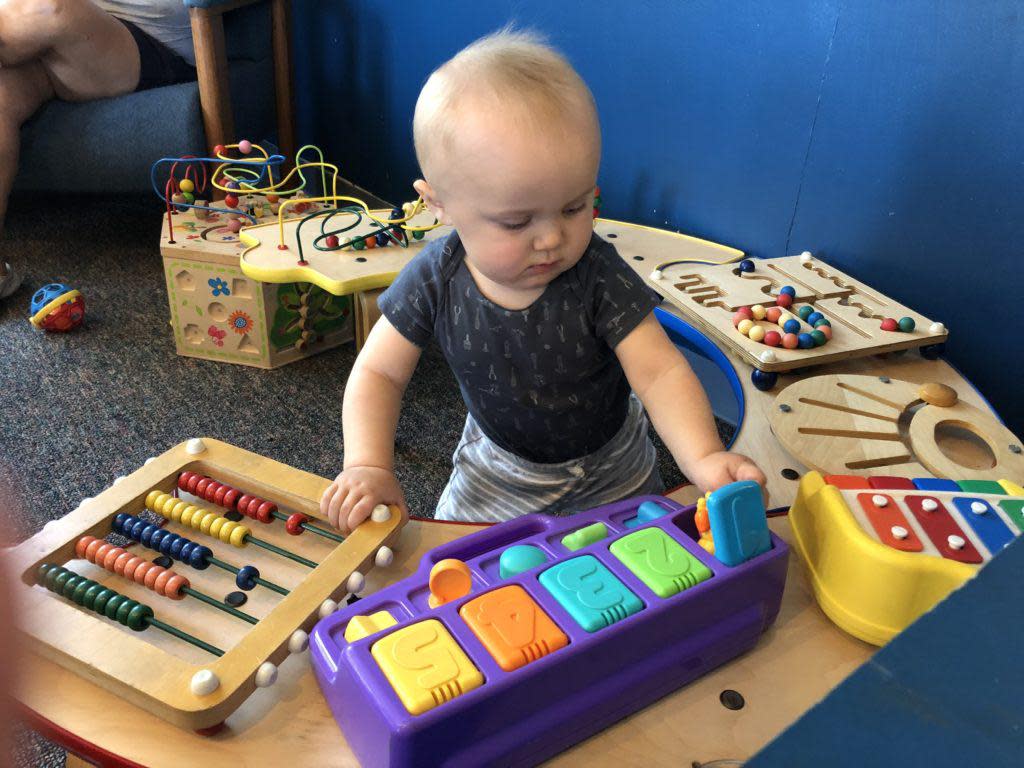 Imagination Station also has a fabulous space for events. Birthday parties, clubs events, meetings, etc.; this science museum has a room designated for such events. The room includes seating for up to 50 and has a fully equipped kitchen, including a microwave, brand new oven and stove, refrigerator, freezer and serving utensils. Guests are welcome to bring their own food in.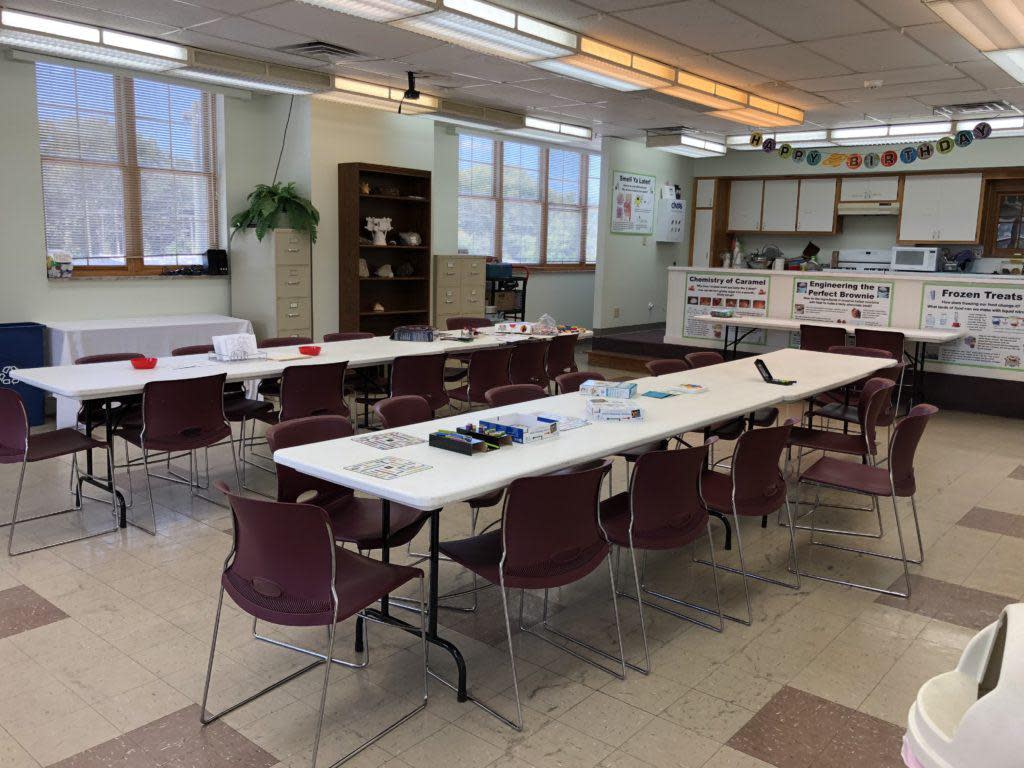 Whether you are visiting or live in Lafayette-West Lafayette, make sure you add Imagination Station to your list of places to visit. For more information about this attraction and others in our area, visit HomeOfPurdue.com.