If you're looking for a cozy hidden spot that is Instagram worthy and full of delicious food and drink,
Town & Gown Bistro
is your new spot! Town & Gown offers a small, intimate dining experience that everyone loves. [caption id="attachment_10287" align="aligncenter" ]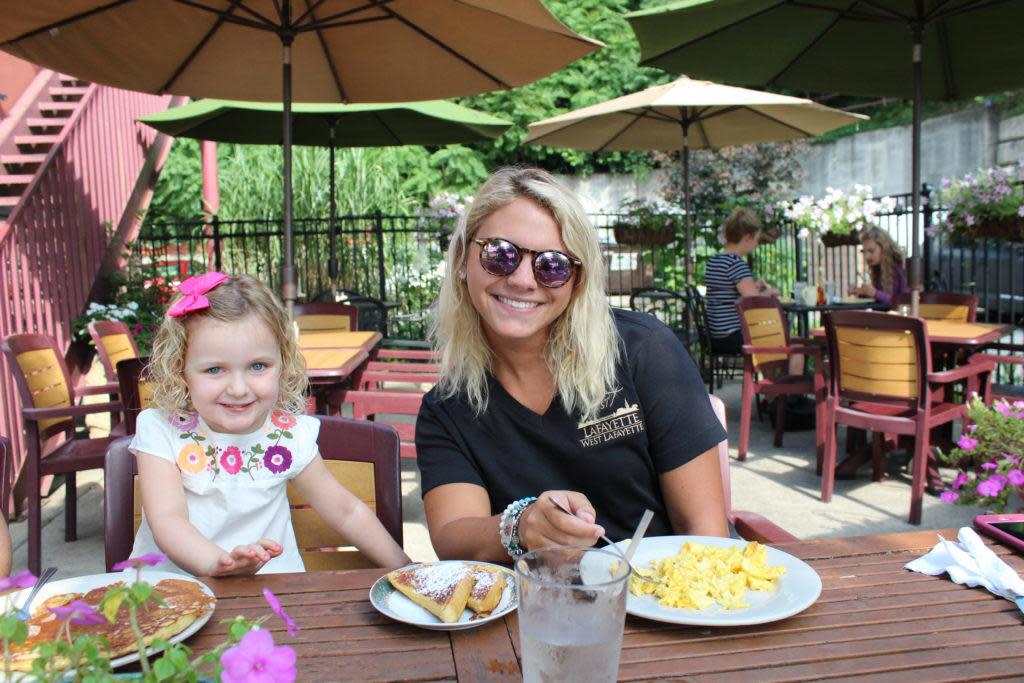 Enjoying Town and Gown[/caption] With spring weather approaching, we all want to take in the warm weather in the best way possible. At Town & Gown, you can enjoy the spring weather with their beautiful outdoor seating area. The flowers and shade trees make it a perfect area for any time of the day. Town & Gown is conveniently located on North River Road, extremely close to Purdue's campus. If you're looking for a place to take mom and dad out for
breakfast
when they visit their favorite Boilermaker, this is the perfect place. You'll certainly be their favorite after you treat them to a delicious, hearty breakfast at this restaurant. [caption id="attachment_10288" align="alignleft" ]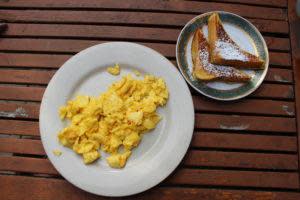 Town and Gown Eggs and French Toast[/caption] I recommend their french toast which is sweet yet savory, perfectly cut and cooked bacon, and light, fluffy eggs. My co-worker has shared they have amazing biscuits and gravy. The biscuit has a hint of cheese in it and the gravy is rich rich and creamy.  Her 4 year old daughter loves pancakes and rates their pancakes a 10 out of 10. Town & Gown's
pancakes
are HUGE and definitely share worthy! Town & Gown is
kid friendly
and is also perfect for a date with your significant other. This is the place to go if you're just wanting a nice cup of coffee and a place to relax. This establishment fits any mood you may be in. [caption id="attachment_10289" align="alignright" ]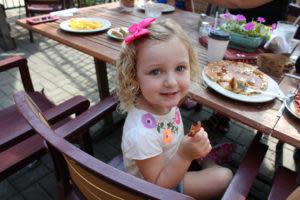 Town & Gown is Kid Friendly![/caption] Your needs are sure to be met upon arrival. Whether you just want a light lunch or come in with an empty stomach, you will leave satisfied. Town & Gown offers a full menu with enough items to please everyone. They even have vegan options! Choose from a variety of
specialty wines
, beer, and cocktails! And don't forget about dessert! [caption id="attachment_10290" align="aligncenter" ]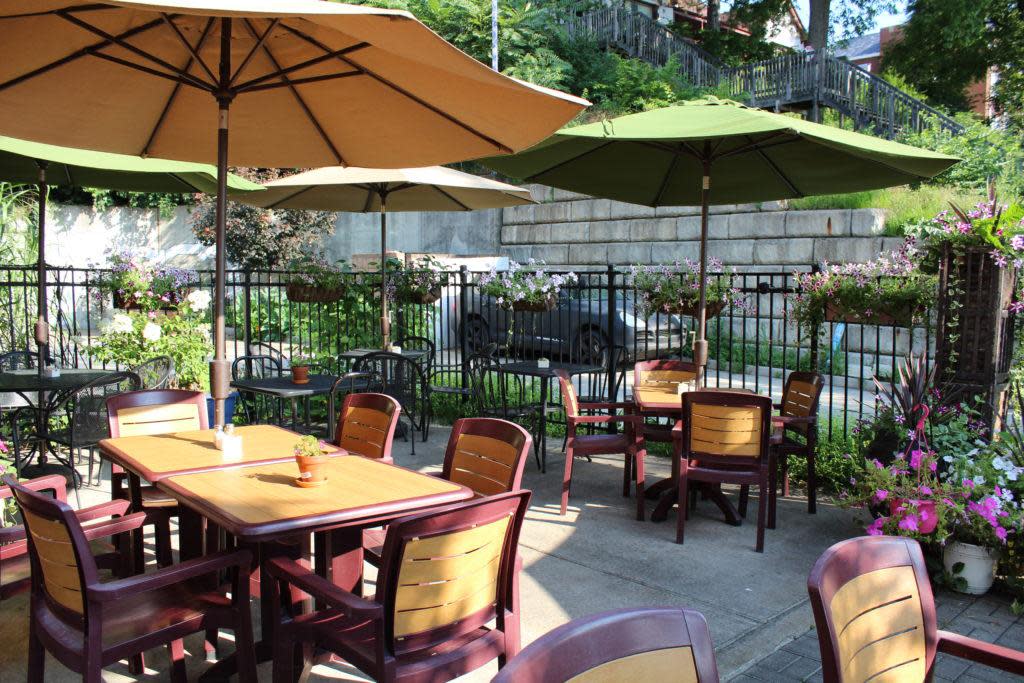 Beautiful outside patio seating area[/caption] If your a searching for a cute and cozy spot for a girls day, date night, or a quick lunch or breakfast Town & Gown will not disappoint! Emily, Visitor Information Specialist and Purdue University Student, shares this blog.