Yatagarasu, a new Japanese ramen shop in downtown Lafayette, is bringing a new vibe to restaurants in the Lafayette / West Lafayette area. On Monday, I went to dinner with a  friend where we tried both the Spicy Ramen and the
Vegetable Ramen
along with ordering a pot of the seasonal tea. [caption id="attachment_10462" align="aligncenter" ]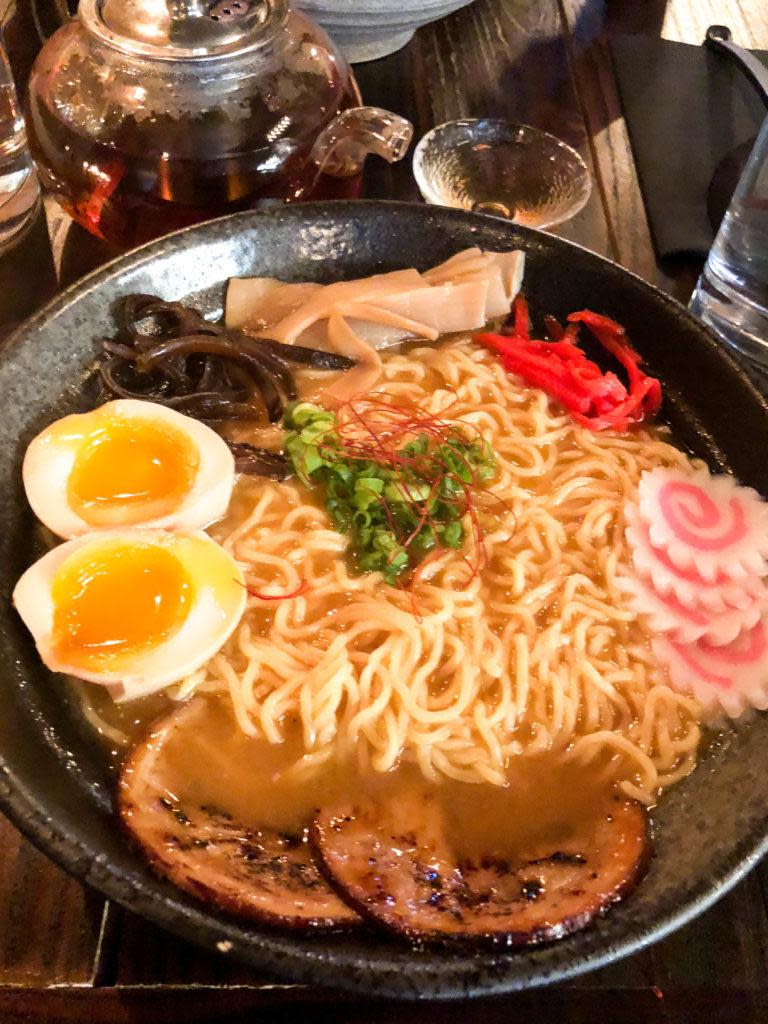 Spicy Ramen[/caption] I would say that
Yatagarasu
is relatively casual, with an aesthetically pleasing interior and inviting atmosphere. The sitting area is pretty small but cozy enough to bring a date or a couple of friends. Located at 533 Main Street, it is a great location central to downtown Lafayette. [caption id="attachment_10459" align="alignright" ]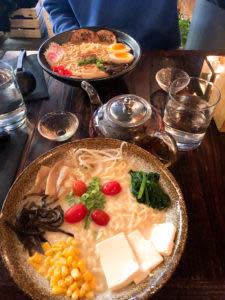 Vegetable Ramen[/caption] The menu is short and concise, making it easy for us to pick out what we were craving. Being a vegetarian, I was pleased to see that they offered a vegetable ramen option. On the other hand, my friend was looking for something with complex flavor and ordered the spicy ramen. The ramen itself was packed with flavor and you definitely got your money's worth. The size of the meals were large, enough for leftovers in my opinion. The flavor of the ramen had depth and dimension, and was delicious! The restaurant also seems to be bringing a lot of guests. For a Monday night, the restaurant was pretty packed but on the positive side we did not have to wait for our table. With our meal we ordered a pot of the seasonal tea:
cherry black tea
. The tea was served in traditional Japanese tea cups, which I thought was an appealing touch. [caption id="attachment_10460" align="alignleft" ]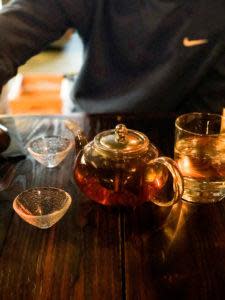 Cherry Black Tea[/caption] If you are not a fan of ramen, they do offer some other options, appetizers and even dessert. As for the drink menu, they offer a selection to choose from. Next time you are planning a restaurant date, girls night or just want to explore something new… make sure to try out Yatagarasu! Natalie, Purdue University Student and VLWL Intern, shares this blog. For more information about this restaurant and others in our area, visit HomeOfPurdue.com.