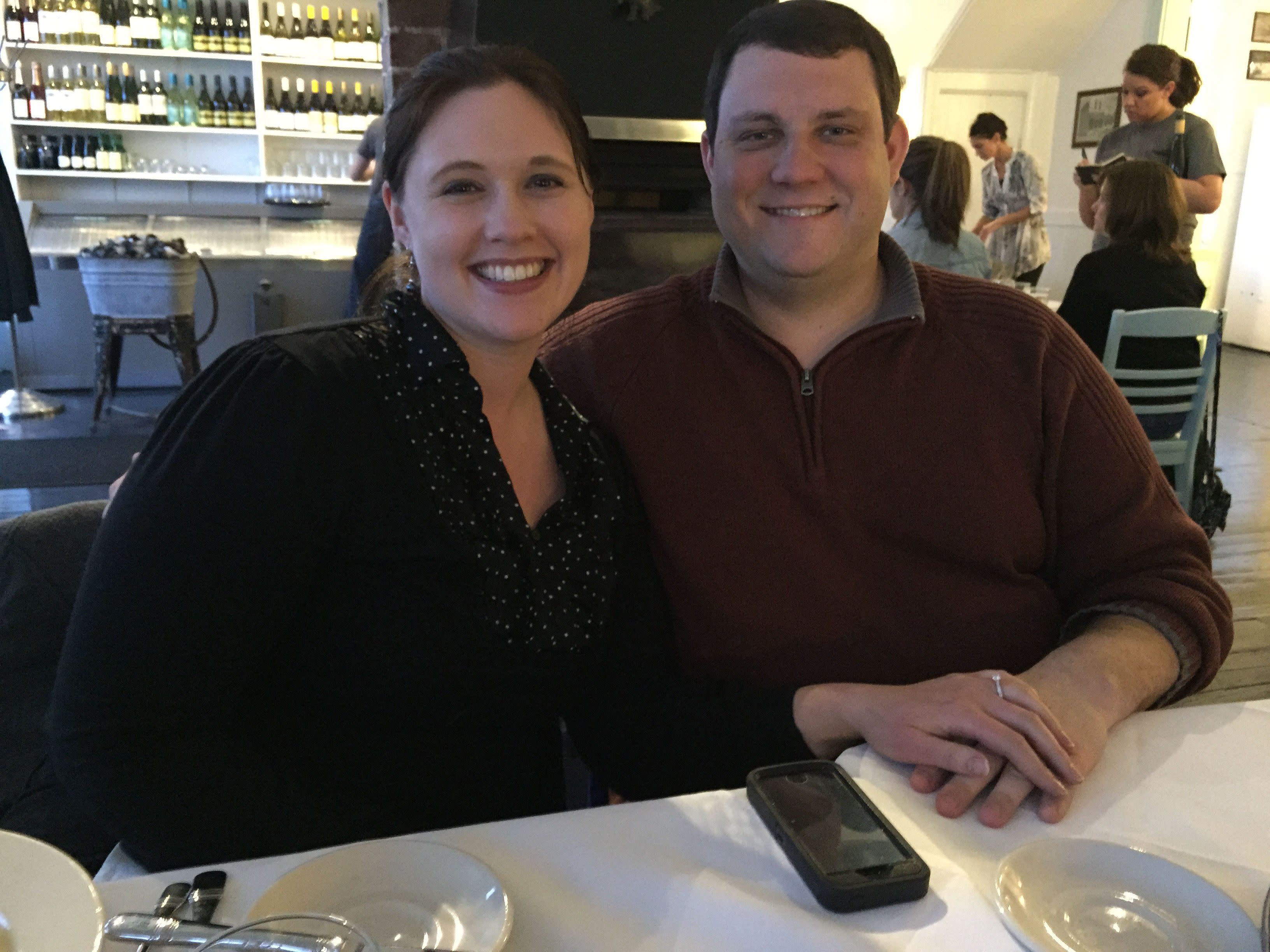 Marlene, Visitor Information Specialist, shares her special engagement to the love of her life! Check out their romantic day with an engagement at Happy Hollow Park and a celebration at Parkside Seafood & Oyster Bar. On a cold morning in January, my boyfriend asked me to go for a walk at our favorite park, Happy Hollow. It has the best trails! My favorite is a paved path that goes through the woods. On the left is a stream and on the right are wooded hills. There are all kinds of critters and birds scrambling about no matter what season you go. We bundled up and started our walk through the park. We walked the trail and giggled at the woodpeckers and tiny squirrels. Half way through our walk, he got down on one knee and proposed! I was so shocked and excited and shouted, "YES!" It was nice just to have it be the two of us in one of our favorite places to visit in the area.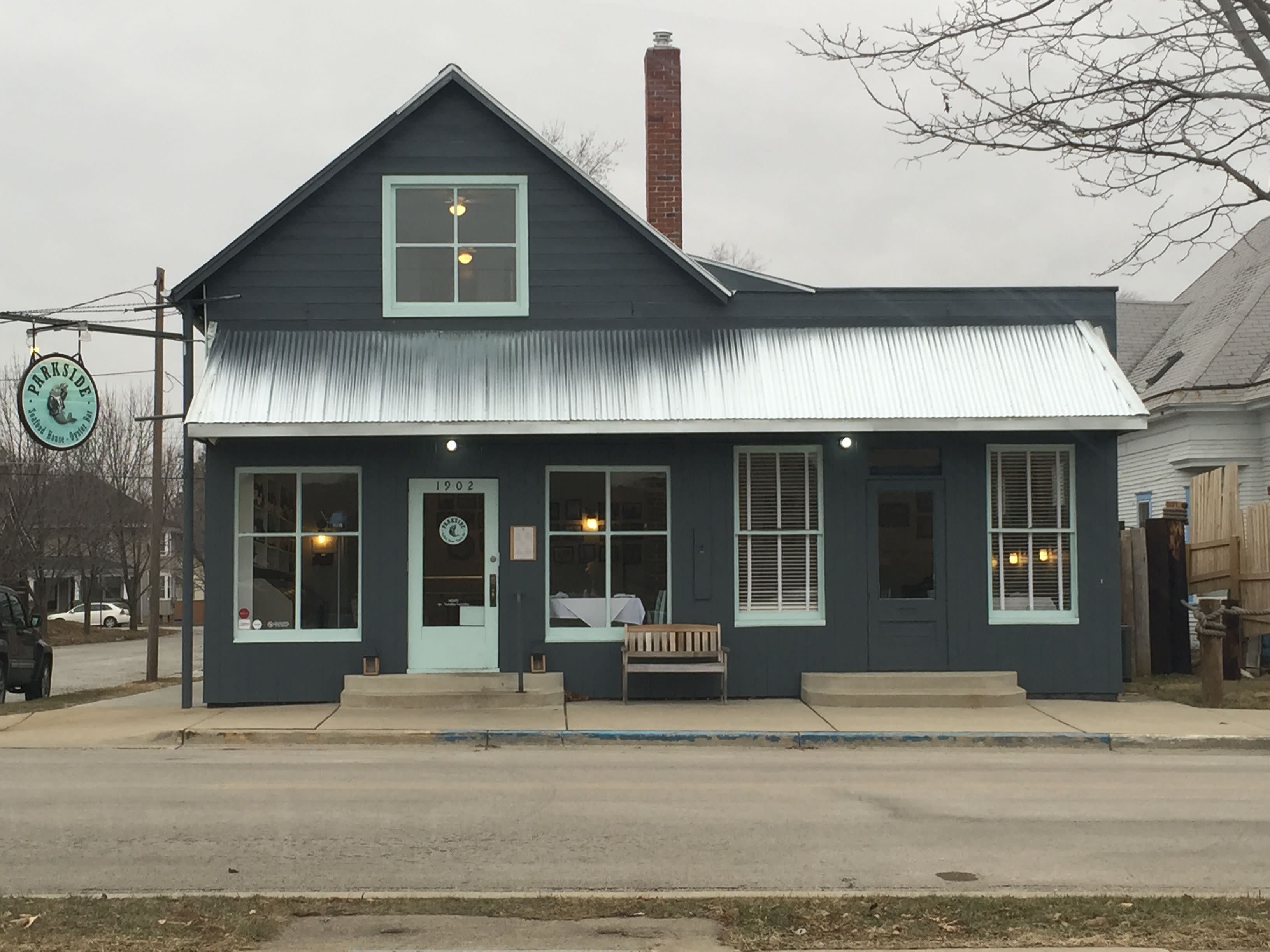 [caption id="attachment_6215" align="alignleft" ]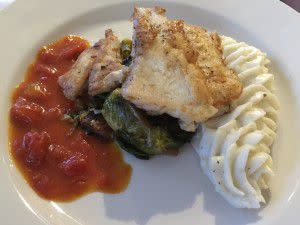 Monk Fish[/caption] Although it was hard to not call or text our friends all day long, we had plans that night to meet friends at the Parkside Seafood and Oyster Bar. We felt it was the perfect time to tell our friends and celebrate our engagement! It was our group's first visit to Parkside Seafood and Oyster Bar and we enjoyed the décor and ambiance of the restaurant. It is very quaint and felt like it was a restaurant that could be found along the East Coast. The food was delicious! They served bread and sweet butter prior to ordering. They poured us water from a clear glass bottle with a wire bail lid and a few of us asked our waiter for his opinion on what wine and beer to order. He made a few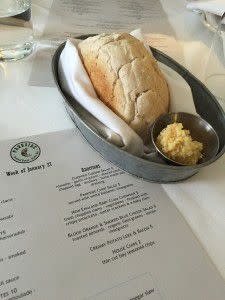 recommendations and we were delighted with our choices. The 2013 Fire Road Sauvignon Blanc was a real hit and a complimented the fish selections perfectly. The menu has many great options. I wish I were more of a seafood person because I think I would have been more adventurous and tried the King Crab Peel N Eat or the Lobster Pot Pie. Two of the guys in the group ordered the pot pie and exclaimed at his richness. I decided on the Monk Fish that came with a tomato saffron sauce, mashed potatoes, and Brussels sprouts. It was light and refreshing. All of the seafood is delivered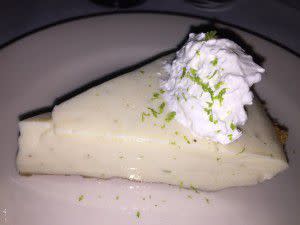 daily making it incredibly fresh. My fiancé got the Bourride, which is Italian monkfish and blue crab stew with sour dough bread and garlic aioli. The garlic aioli on the bread certainly made it something to come back for! We ordered key lime pie for dessert and it was also something to rave about! It was the perfect way to end our celebration with our friends. [caption id="attachment_6216" align="alignleft" ]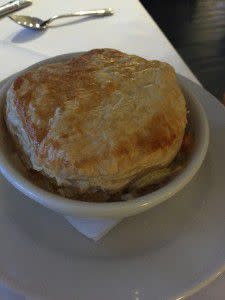 Parkside Lobster Pot Pie[/caption] Parkside Seafood and Oyster Bar is one of those hidden gems in the Lafayette area. I highly recommend making reservations as it may be hidden, but people are learning how wonderful their food is and the place is really busy! It is located right next to Columbian Park on Scott Street. It was the perfect place to celebrate our engagement with close friends. In the future, we plan to go back, have a nice dinner, and take a stroll through Columbian Park.