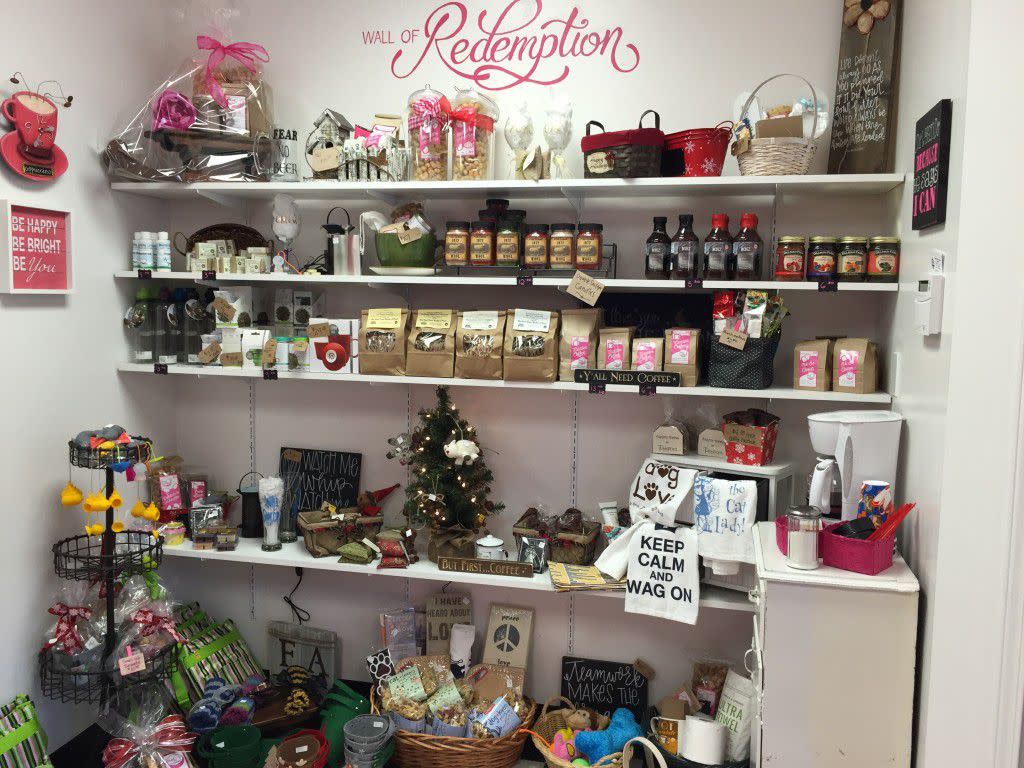 Happening Now!  Right now the talk about town is about a new, decadent chocolate shop that is the perfect place to get your sweetheart a Valentine's treat. Richelle in a Handbasket! This shop features chocolates, coffee, gift baskets, caramel popcorn, custom gifts and more. Located at Market Square, it is steps away from Interior Objects, the Handmade Market, Legendary Games, Camera Outfitters, Arni's and more if you want to make it an afternoon of fun!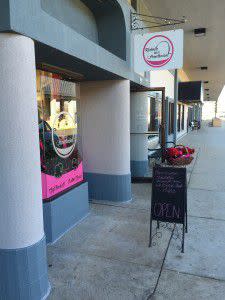 My husband, daughter and I are creatures of habit, and when we like a restaurant we tend to frequent it quite often.  Arni's is one such location. We eat there weekly if not more! A few months ago, as we were driving through the little alley way of shops to get to Arni's, I noticed a new, bright pink sign hanging. It read Richelle in a Handbasket. I got excited and said to my husband, we must stop! He grumbled and said, "I'm hungry!" I swore we would only be a minute and that the shop looked to have treats. When we entered the store my senses came alive with the smell of chocolate delights and bright cheery decor. My daughter and I love pink, and the place is decorated so tastefully with pink and fun messages on the walls. One area reads "Wall of Redemption" and another "Wall of Addiction". Just the smells alone made me think, "This place most definitely is going to be addictive!"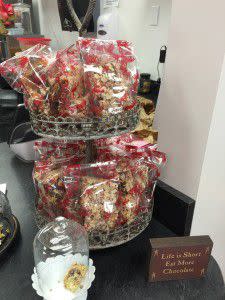 On the counter were samples of biscotti to try. (I love samples!) We each took a sample and it was amazing. Biscotti dipped in coffee is truly what winter is all about. Warm, sweet and yummy! We decided to get a collection of items to take home with us to enjoy after dinner. We picked a bag of caramel corn, saltine toffee chocolate bark, and destiny strawberry truffles. We thought the variety would give us a good idea if we like the items and would be back. One bite into the chocolate bark, and the answer was YES! The salty, sweet flavors make my tongue do a happy dance! The caramel corn was super fresh and the strawberry truffles were my daughter's favorite.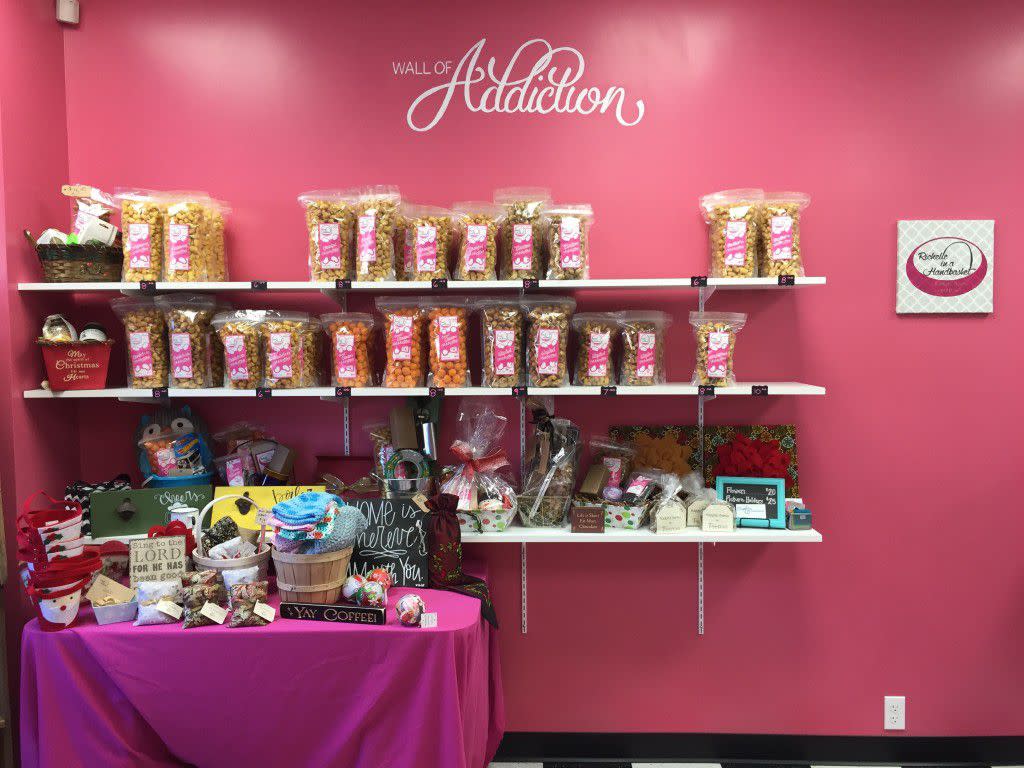 One of the best part about Richelle in a Handbasket is the baskets! There are so many items to choose from to add to your basket including sweets and food items, but also gift items like wall art, baby bibs, body care products, etc. You can create or order a pre-set themed basket. Need a shower gift? What a better way than to get a present that includes a gift item they can keep forever while they nibble away on homemade chocolates they can enjoy right away!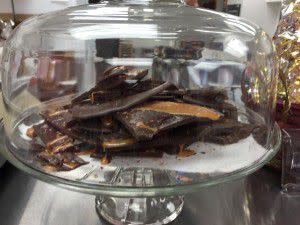 With Valentine's so close, make a stop at Richelle in a Handbasket. It will become one of your new sweet shop stops in Lafayette-West Lafayette! Whether you are looking for delicious dining, interesting attractions and shops, enticing events or home away from home lodging—a getaway to Lafayette-West Lafayette, Indiana, is sure to satisfy.  For more information about this shop and others in the area, visit our website at www.HomeOfPurdue.com.