There are two new hotels here in Lafayette that allow for visitors to have an at-home experience while traveling. At Residence Inn and Home2 Suites, travelers will enjoy the spacious rooms, beautiful décor and large cozy beds. The feeling that you're at home will be all too surreal.
Your Stay:
Lafayette's newest hotel is conveniently located just a short drive from Interstate 65. With 108 rooms, visitors can choose from studio king room, double queen room with sofa bed, and one bedroom suite with sofa bed. This "new generation" layout is one of the first Residence Inns to have a bar inside the hotel. To celebrate, the Residence Inn Lafayette hosts a social gathering better known as the "Residence Inn Mix." On Monday and Wednesday evenings, guests are provided with complimentary appetizers and two complimentary beverages (beer or wine).
Rose Galante from Illinois stayed at the Residence Inn and said that the, 
"Front desk upon checking in was friendly, efficient, and accommodating. A virtually perfect stay. We only stayed one night, but we wanted to stay longer." [caption id="attachment_11339" align="aligncenter" ]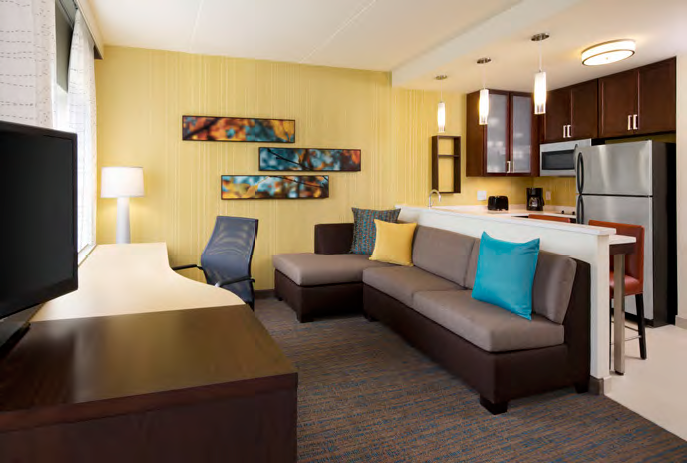 Residence Inn[/caption]
Your Stay:
This beautiful and modern hotel offers all the necessities and more to be comfortable in a home away from home. It has 93 rooms with room types consisting of a studio king room, a one bedroom king suite, and a double queen room. With a target for extended stay guests specifically, all guests are welcomed for any period of time. It offers customers a wide variety of amenities in an effort to replicate the comforts of home,  including a gym with access to televisions, laundry services, complimentary breakfast, a business center, and much more. All employees go the extra mile for guests, and front desk service is 24 hour.
Robert Sabatino from Illinois said, "It was perfect, thanks for a great stay. Our dogs say thanks too. Beautiful and clean hotel. Everyone from check in to housekeeping to any staff we ran into was great!"
[caption id="attachment_11343" align="aligncenter" ]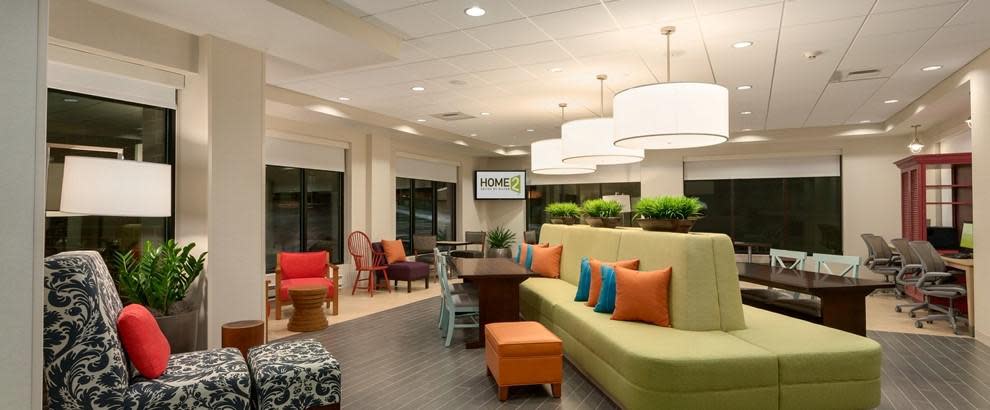 Home2 Lobby[/caption] Check out these fabulous hotels on your visit to Lafayette-West Lafayette. For more information, visit
HomeOfPurdue.com
. This blog was shared by Nicole Pleader, Purdue University Student.