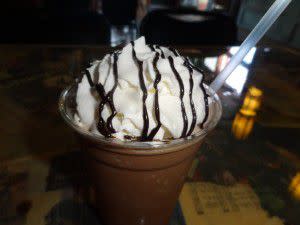 Visitor Services Specialist, Kristine, shares her trip to
Sacred Grounds
, a coffee shop serving fresh brewed espresso in a harmonic atmosphere. Are you looking for a Lafayette based barista that has some beat? Sacred Grounds coffee shop and eatery is committed to providing the perfect harmony of flavorful espresso drinks and soulful sound to get you jazzed up for life! This venue features
live musical performances
nearly every weekend while you snack and sip. A special blend of creativity and passion went into the creation of this coffee shop. We hope you'll enjoy taking a break at this lovely corner café as much as we did!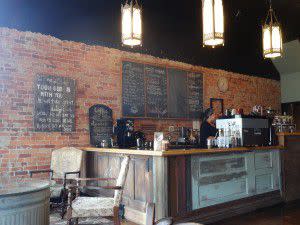 Sacred Grounds sits a little less than a mile away from the great Wabash River. Lit candles and antique furniture give this café a cozy atmosphere. Huge glass windows are situated in the main seating area. A brick wall slices through the middle of the building offering support to the high ceilings. A reconstructed wooden counter and hand painted quotes add to the vintage feel of this shop. Seating is available on the stairway for a romantic two-some to enjoy some of Sacred Ground's
delicious fresh coffee
. Hearty sandwiches and salads are optional menu choices for those who are feeling "a mite peckish." Without a doubt this café has a rustic appeal that makes it a cherished addition to the community. For more information about this coffee shop and more in the area, visit our website at www.HomeofPurdue.com.