[caption id="attachment_3183" align="alignright" ]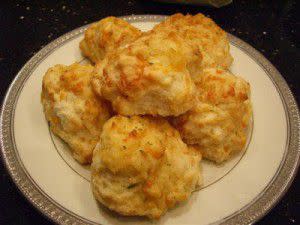 Delicious, melt in your mouth biscuits![/caption] Happening Now!  Right now the locals are talking about Red Lobster, where guests enjoy fresh seafood and the servers are always friendly and fast! 
Red Lobster
makes me think of 3 things: Christmas Eve, Lent, and girl's night out. My family has made it a tradition over the last many years to go to Red Lobster on Christmas Eve.  We start the meal with their buttery biscuits that literally melt in your mouth.  I would love their recipe!  I think I could make a meal out of just the biscuits.  But then I think of all their shellfish and fish options and I dismiss the idea as ludicrous!  My favorite is their
wood-grilled rainbow trout
, yet I always nab a few bites of my Dad's
Maine lobster
and my Mom's steamed salmon (they steam in a bag with a slew of vegetables!).  They have a number of delicious sides, but I always choose their baked potatoes.  They roll them in salt before they bake them and it makes the skin crispy and the potato rich in flavor.  Smother it in cheese, bacon bits and sour cream and it is zero (ha) calories of goodness!  We never have room in our bellies for dessert, but we always order a slice of key lime pie to take with us to eat later that night! Lent started February 13 this year and ends March 30.  I do not practice this, but a number of my friends and family members do.  People observing Lent give up meat on Fridays, Ash Wednesday and Good Friday. 
Red Lobster
is a good choice to visit with their menu featuring an array of scrumptious seafood. Girl's Night Out at Red Lobster.  My best friend, Lindsey, and I started a tradition of going to Red Lobster every few months and always selecting 2 entrees on their
special menu
and sharing.  We are two people who are pretty boring when we go to restaurants and we always get the same thing.  But at Red Lobster, with their ever changing specials we have tried a wide array of different entrees including lobster & shrimp linguini alfredo, scallops, shrimp po-boy, seafood stuffed flounder and many, many more! Whether you are looking for delicious dining, interesting attractions and shops, enticing events or home away from home lodging—a getaway to
Lafayette-West Lafayette, Indiana
, is sure to satisfy. For more information about Red Lobster and other
Lafayette-West Lafayette dining
options, visit our website at
www.HomeOfPurdue.com
.