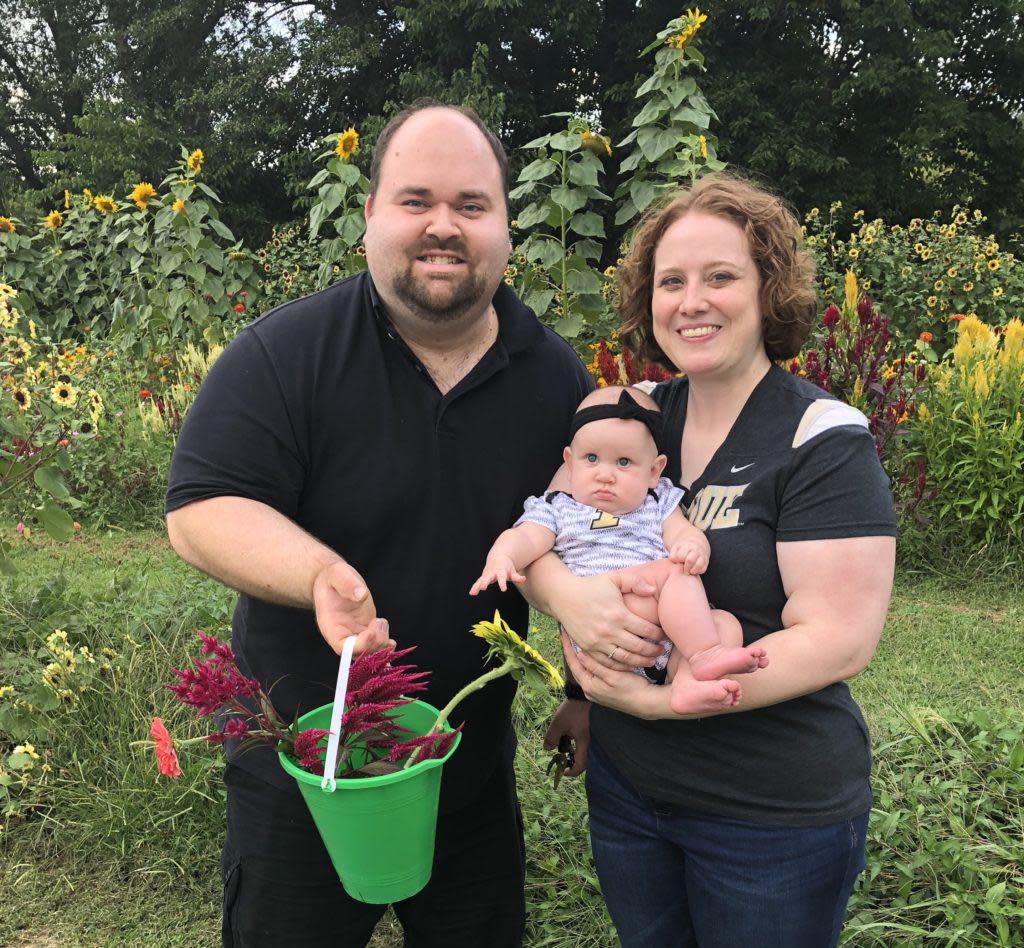 A rainbow of colors pop as you approach the field. Sunflowers tower high, looking toward the sun. A friendly bee buzzes from one flower to the next pollinating the beautiful flowers. A butterfly gently flaps its wings as it rests on a petal. Life is peaceful, quiet and calm here at 21 Petals, a new flower farm in Lafayette.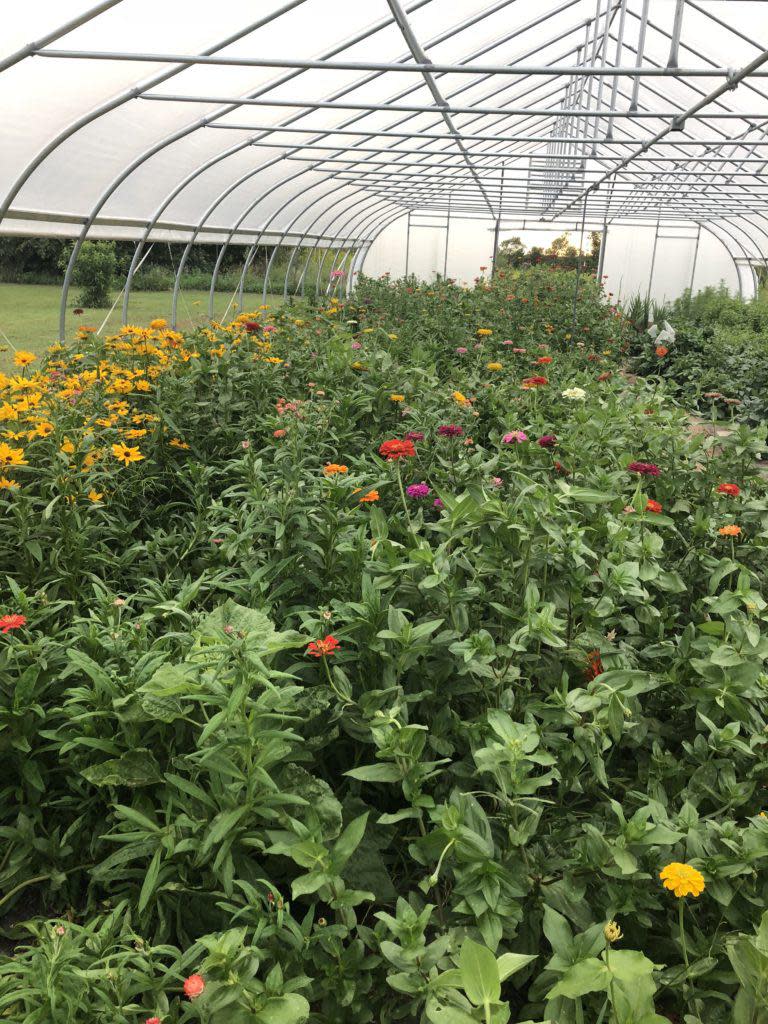 My family and I visited this farm and thoroughly enjoyed the evening and the experience. We have a 5 ½ month old and happened to forget the stroller that day, but it was no problem as it wasn't too far to walk from the car. We just took turns holding her. The owner, Stefani warmly greeted us, welcomed us to the farm and explained the process. They provide the buckets and the pruners, and she explained how to cut the flowers. You can fill up the entire bucket, the size of a child's beach bucket for one low price. We went off exploring, picking all of our favorite flowers as we saw them. There were quite the variety of sunflowers, zinnias, gladiolus, dahlias, celosia, cosmos and more in bloom while we were there. The flower selection changes throughout the season.  All the flowers are arranged in rows with plenty of grassy space in between for you to walk.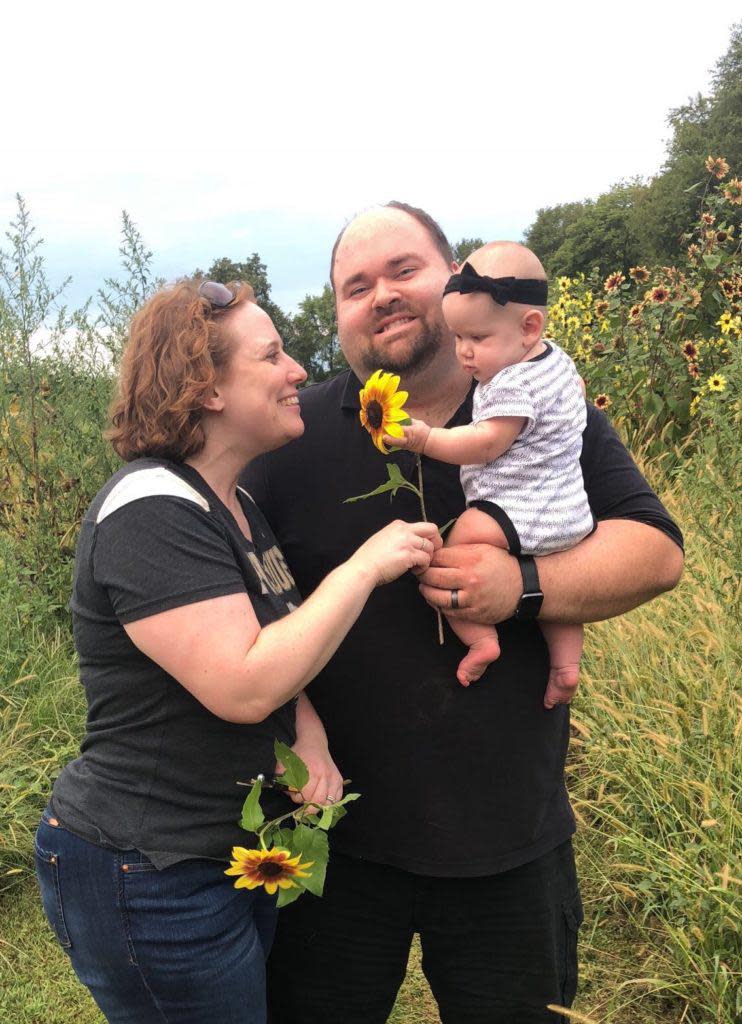 We were a bit rushed just due to our daughter's schedule, but I would have loved to take a little more time, it was so relaxing and beautiful here. We filled our bucket and headed back to the barn. Stefani gathered up our flowers and placed them in a bag. We paid for the flowers and took them home to arrange them. We were able to get two good sized vases full of flowers and could have split them up to have probably four decent sized arrangements. (We have cats who are very nosey and like to eat flowers, so we stuck to two and put them up high, away from the cat's spaces!) What a fun experience! It's so much more fun to pick them yourself than to go to a flower shop to purchase a bouquet and it's more economical for sure! [caption id="attachment_11102" align="aligncenter" ]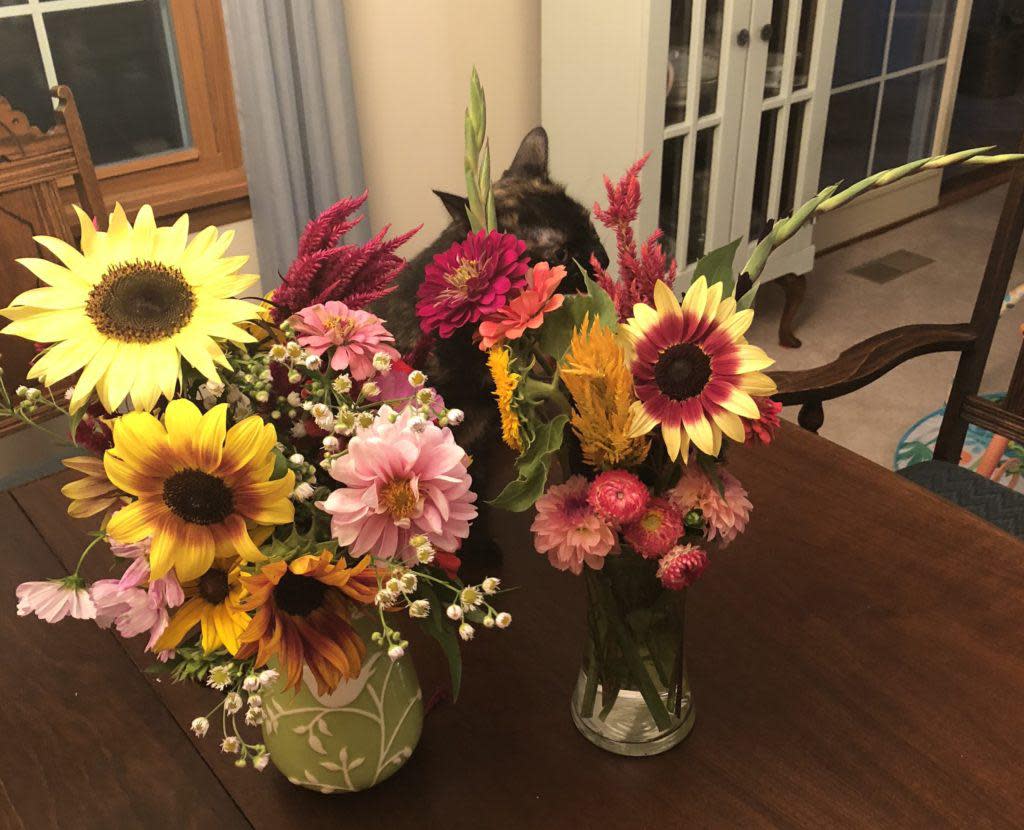 Do you see our kitty??[/caption] We hope you will visit this flower farm on the south side of Lafayette and enjoy it as much as we did! You can find it on County Road 700 South between US 231 and County Road 100 East (Actual address is: 748 E 700 S Lafayette, IN 47909). For more information about this flower farms and other farms in our area, visit HomeOfPurdue.com. Ashley Gregory, Director of Sales, shares this blog.