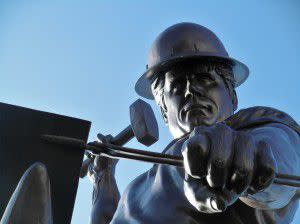 2 Great Cities, 1 Great University!  This saying is what we stand by when we are describing Lafayette-West Lafayette and Purdue.  They are great and we are proud to live here and promote this area.  Purdue University is part of the "greatness" and students, professors, alumni, and locals boast they are "
Boilermakers
", the school's nickname. Purdue University is a lovely campus located in West Lafayette, Indiana, that is home to a diverse group of people from all over the state and the world who want to earn the best college degree.  From
engineering
to agriculture to hospitality management, this university supports a wide range of educational pursuits. Interested in touring Purdue University and learning more about the campus, the degrees offered, and the history of how "Boilermaker" became the nickname for the university?  Every week the Purdue Welcome Center provides
campus walking tours
for small groups (less than 10), campus riding tours for groups of all sizes, and by appointment campus walking tours for large groups (more than 10).  They also offer a special "
College Experience
" tour for groups of students in grades four to eight.  These tours showcase not only the university, but tell the story of how so many lives have been impacted by attending Purdue. Within the next few weeks, students will be flooding Purdue after summer break.  The university will hum (more like rattle and roll) with activity!  Freshman will walk in wonder on their first days strolling the space, learning the "college ways" where as upper class men will saunter about, proud to be back and feeling pride in their university.  In addition, there will be laughter and fun, as college is a time to make friends, learn about life and truly enjoy being a student! Purdue University is not to be missed on your next visit to our area. For more information about Lafayette-West Lafayette, Indiana, visit our website at
www.HomeOfPurdue.com