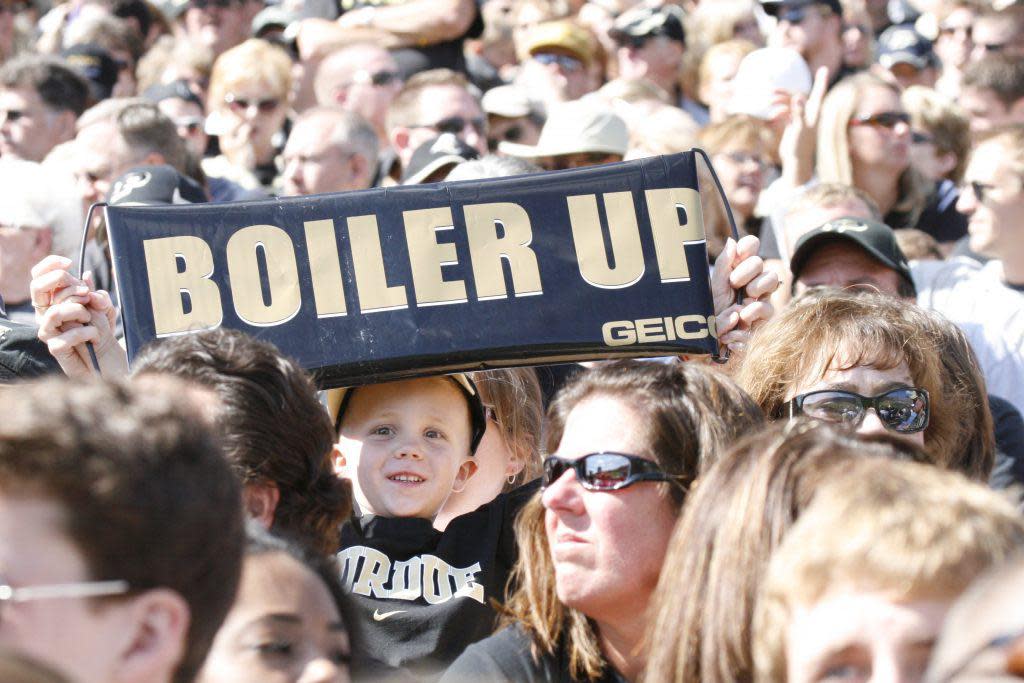 Purdue Football Weekend Update! This Saturday, November 19, marks the last Purdue home game of the season.  It's been a bit of a rough year for our Boilermaker Football Team, but as true fans, we stand by our Boilers and celebrate their efforts this season. Come out and cheer them on this weekend as they take on Wisconsin. Along with the game, are a host of fun activities.  Check them out:
Friday, November 18, typically from 12-3pm (time may vary) take a ride on the Boilermaker Special! Pick-ups will be in front of Stewart Center and run every 15 minutes. Look for the marquee! Check their website and/or Facebook page (

https://www.facebook.com/ReamerClub

) for time changes, updates and cancellations.
Boiler Bridge Walk is taking place Friday, November 18. Join the Purdue football team as it connects Lafayette and West Lafayette on the John T. Myers Pedestrian Bridge on Friday night.  Enjoy live music, giveaways, and meet the cheerleaders and Purdue Pete starting at 5:45 p.m. at this free event. The football team will arrive at approximately 6 p.m. by the fountain on the West Lafayette side of the bridge. The Boilermakers will interact with fans as they make their way to Riehle Plaza on the Lafayette side of the bridge.
All Purdue jazz ensembles will be performing during their concert at Loeb Playhouse on Friday, November 18 at 8pm. This event is free and open to the public.
On game day, Saturday, November 19, fans, especially families, looking for fun before the game need to check out the popular Boilermaker Crossing. Meet-the-team events, inflatable games, and interactive opportunities highlight the list of activities. The Boilermaker Crossing is free and open to fans of all ages. Located in the Sally & Bob Weist Plaza, between Mackey Arena and Holloway Gymnasium, Boilermaker Crossing open 3 hours before kickoff. Cheer on the Boilermaker football team as it walks through Boilermaker Crossing on its way to the locker room approximately 2 hours before the game!
More game day fun! 2 hours and 11 minutes before kickoff the Purdue "All-American" Marching Band will perform halftime highlights, school songs, and more in Mackey Arena alongside the Boilermaker football team. Following the game, head over to Slayter Hill for the band's post-game performance.
To conclude a fabulous weekend, on Sunday, November 20, the Purdue Wind Ensemble will perform at the Long Center for the Performing arts. This event is free and open to the public.
For a whole listing of Purdue Game Day events, visit http://www.purduesports.com/tickets/tickets-m-footbl.html#gd-info. For more information about these events and other special "happenings" in Lafayette-West Lafayette, check out our website at www.HomeOfPurdue.com

Save

Save

Save