With Purdue University Family weekend right around the corner, it is time to start planning some fun places to take your parents when they come to visit Purdue University. Here is a short list of great places to go for good food, fun activities, and quality time spent with loved ones.
 East End Grill: If your family is in town, you must take them to East End Grill. An industrial, yet warm environment, East End is the perfect spot to show off local Lafayette talent and savvy hospitality skills while connecting with your family over their delicious East End Burger that is a 8 oz. prime beef patty, applewood smoked bacon, cheddar cheese, tomato, pickle, and baby greens.
Cafe Literato: Before you head off to the game, you might need a pick me up! I suggest Cafe Literato. With a convenient location to the football stadium, this stop will satisfy any sweet tooth and give you a caffeine boost with their Three Kings Latte.
Enjoying East End Grill

East End Grill Burger & Fries
Purdue Football: A ticket to the Purdue football game is a must for Family Weekend. This is your chance to show your family Boilermaker pride! The roar of the fans, the smell of freshly made popcorn, and of course the energy from the Purdue All-American Marching Band create an atmosphere of excitement perfect for any Family Day.
Celery Bog Nature Area: And if you would like something more peaceful, look no further than a short mile from Purdue's campus, the Celery Bog Nature Area and Lily Nature Center. If you are looking for a more outdoorsy activity for your family, take a hike through this beautiful, green area and learn more about the natural environment of West Lafayette.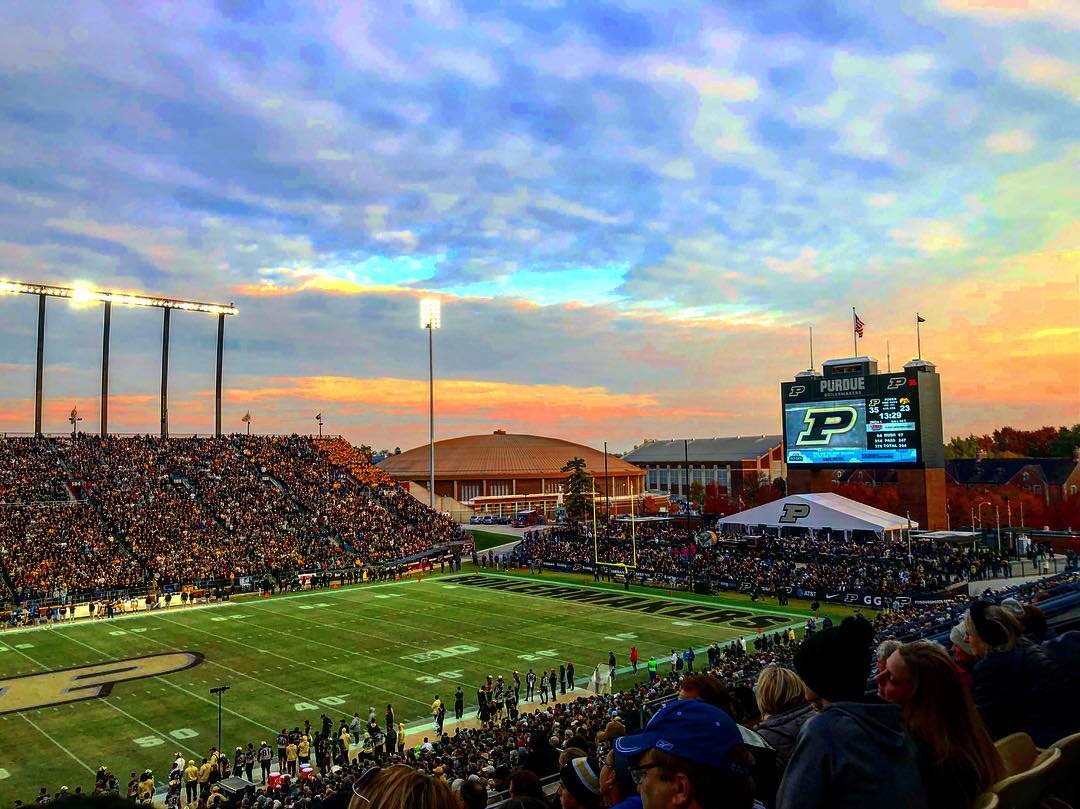 Boutique LoriAnn: Of course, any visit from your parent's requires a quick shopping trip. First on the list is Boutique LoriAnn. Recently opened in September on 2018, this is the perfect place to buy handpicked clothing with a personal touch.
Von's Shops: To show your family the more eclectic side of Purdue, a trip to Von's Shops in Chauncey Village is a must. With everything from books to fashion to comics, Von's has something for everyone and would be a check off of any Purdue Bucket List.
Boutique LoriAnn Jewelry

Shopping at Boutique LoriAnn

Records galore at Von's
Again, this is just a tiny portion of all fun places to visit in our area. For a full list, be sure to visit HomeOfPurdue.com. With all these suggestions, I hope that your family has a perfect weekend celebrating Purdue University and all of the treasures of Lafayette-West Lafayette. Most importantly, remember to cherish this time with your loved ones, and Boiler Up!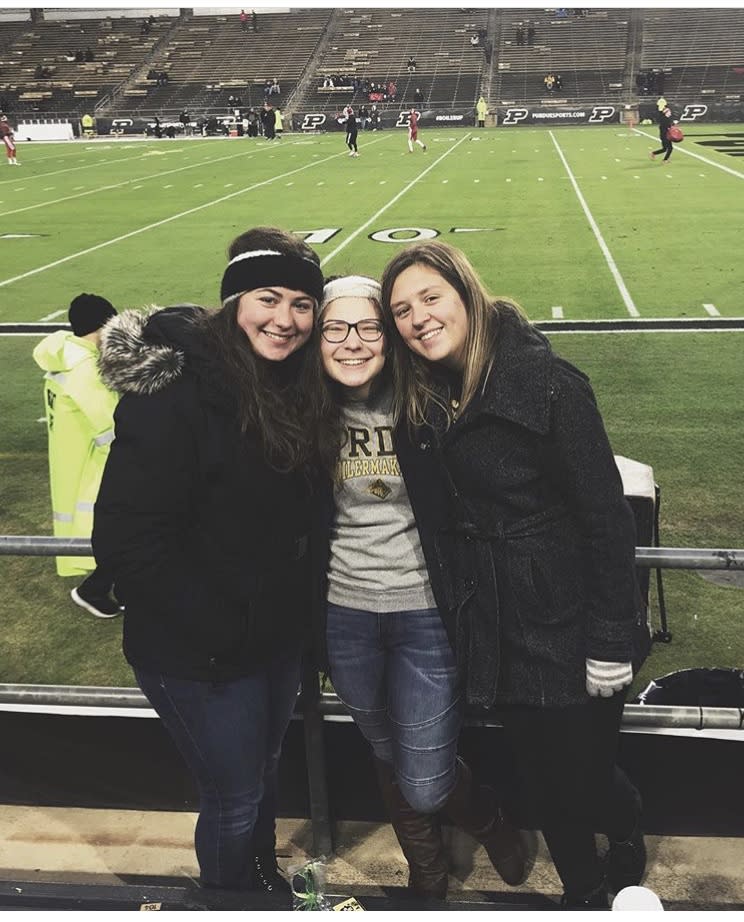 Purdue University student and VLWL Intern Jaclyn, shares this blog.