Popcorn, popcorn! Who wants some popcorn? Right now the locals are talking about Kenny Kendall's Gourmet Popcorn, that just opened a storefront in Dayton, Indiana. This store is serving some pretty fabulous specialty popcorn treats that will leave you taste buds begging for more!
When we heard this new popcorn shop had opened in Dayton, our office declared we must visit! We all love popcorn and wanted to check it out. Upon arrival, we walked into a beautifully decorated room with a case right in the center filled with all different flavors of popcorn. And La'Tarsha, the owner, smiling the brightest smile, welcomed us into her delicious shop.
"Gourmet": this word is in the name of the business, and it is the perfect word to describe this popcorn. Flavors like butter toffee peanut crunch to white cheddar to dill pickle ranch are just a few of their flavors. They have a healthy popped signature collection flavors that include ginger & turmeric, cilantro lemon pepper and more. On the day we arrived we tried their carmel, tooty fruity and Boiler Mix popcorn. The carmel and tooty fruity popcorn was fabulous! The popcorn was popped to perfection with the right amount of flavoring. The Boiler Mix made our mouths on fire!! It was fun to try!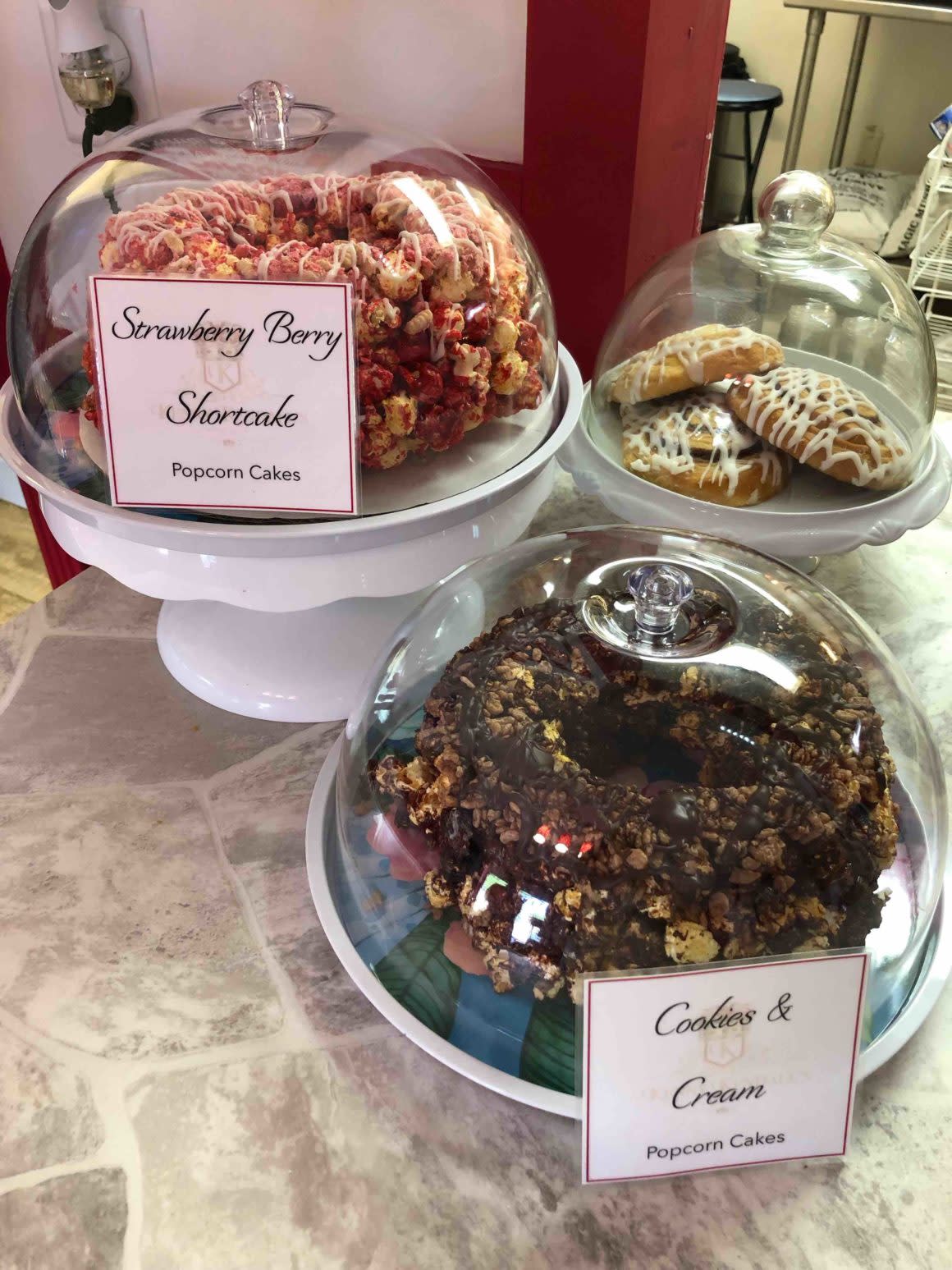 Have you ever heard of popcorn cakes?? We hadn't and were happily surprised to find this new idea for parties we throw. Kenny Kendall's has taken popcorn and made them into cakes!! Flavors include German chocolate chunk, strawberry berry shortcake, birthday blitz, and more. My dad loves popcorn and as soon as I saw this, I knew on his next birthday we have to have it as our cake!
Kenny Kendall's Gourmet Popcorn offers visitors the Red Carpet! (Literally, they have red carpet, signage, and the perfect stop for a selfie!) Step on the red carpet, snap a photo, post it on FB/Instagram, tag it and you are entered into their "Look Who's Poppin Contest"! Such a fun and creative idea!
Personal, friendly service. Really, if you are having a bad day, this popcorn will be a great treat, but the service will just make you smile! This family owned business was founded by a wife and a husband (Kenneth and La'Tarsha) with a dream. That dream didn't just consist of popping corn, but making a "small" footprint, but a "giant" impact for generations to come. Kenneth and La'Tarsha will brighten up anyone's day with their pure friendliness and love for life. The mission is this, "To create tasty, high quality popcorn by using superior ingredients while serving customer with integrity." This mission is their business to a T!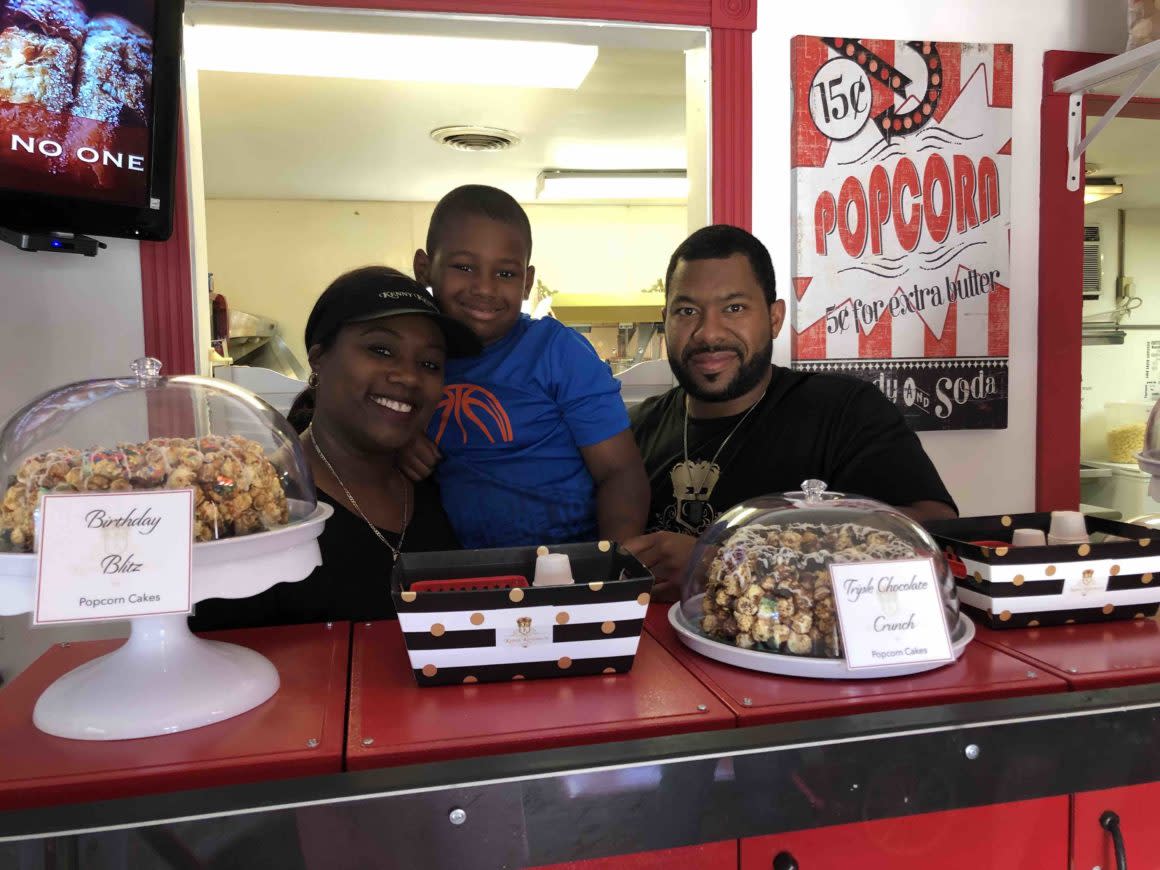 Make a visit to Kenny Kendall's and enjoy this fabulous popcorn and service. For more information about this shop and others in our area, visit HomeOfPurdue.com.