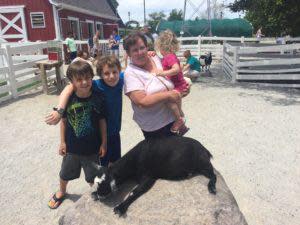 Picnicking, playgrounds, aquatic center, baseball, zoo, ducks, train, and more! What do these things have in common? They can all be found at Columbian Park! I have a lot of wonderful memories at Columbian Park from throughout the years. My Grandparents lived just one block from the Park and my family and I would always spend many days each year visiting. My Father and Grandfather grew up in that same house and I always enjoyed hearing the stories of their memories and shenanigans at the park as well! While the park has changed quite a bit, even in my life time, it continues to offer a variety of wonderful activities for families with kids of all ages. Let me tell you a bit about it… Let's start at the playground. Along Park Avenue there is a very large playground with different areas for different aged kids to play. Babies to Teenagers all have a section on the same playground that is suitable for their age group. There is also a section that has accessible friendly equipment for those children with disabilities to also play. Near the playground are several picnic shelters that can be reserved for family reunions or get togethers, birthday parties, graduation parties, or just because. If the shelter doesn't have a reservation posted, feel free to just go up and use them at any time. To reserve a shelter, contact the Lafayette Parks and Recreation Department. [caption id="attachment_9035" align="alignright" ]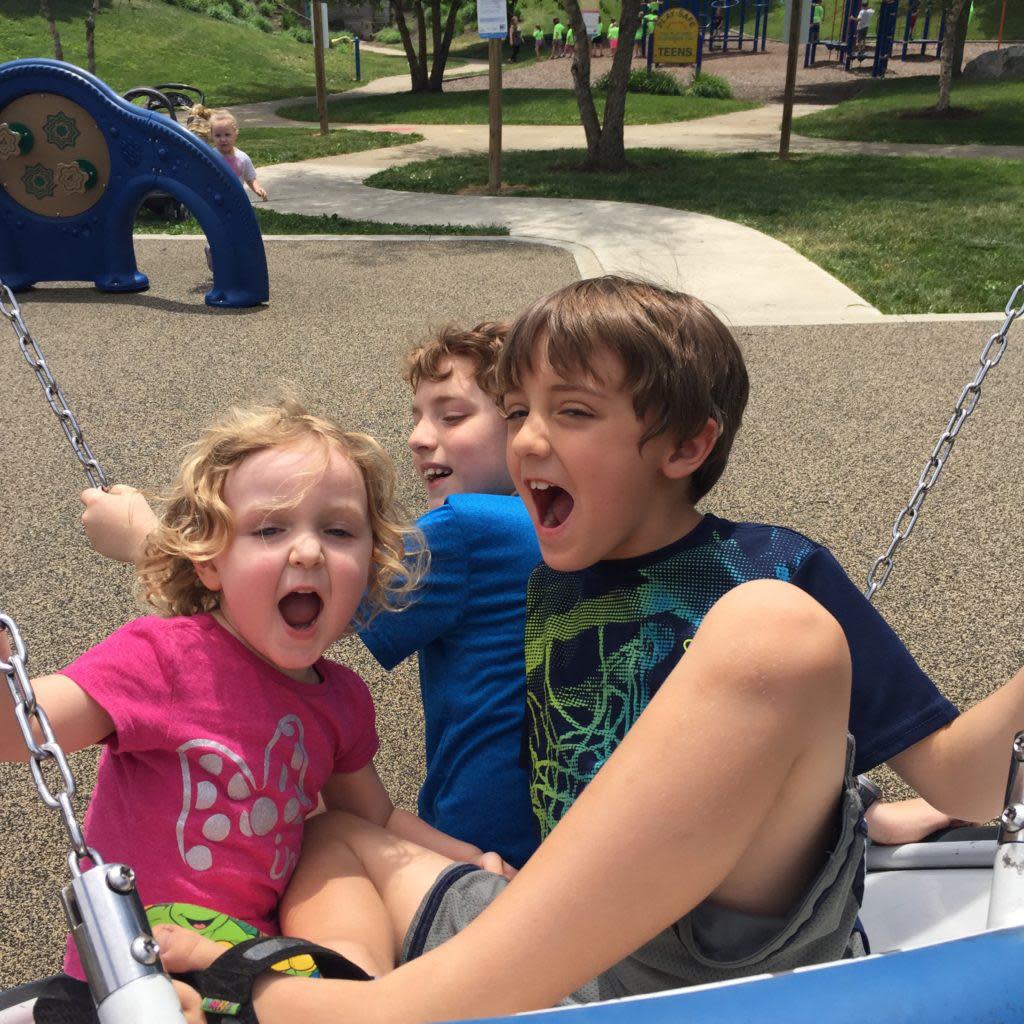 Playground fun![/caption] [caption id="attachment_9033" align="alignright" ]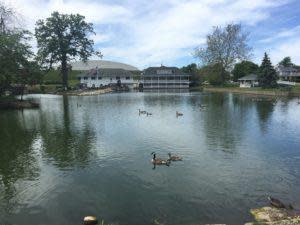 Rush Pavillion[/caption] Also, housed at the park, are other rental facilities; Jenk's Rest, which is also a Senior Center, the Rush Pavilion and Memorial Island. We had a family reunion recently at Jenk's Rest and it was a wonderful venue, big enough for our large family, had a large kitchen for us to spread out our carry in items, and centrally located to the playground for the kids to enjoy while the adults chatted. The Rush Pavilion is also where my best friend had her wedding and wedding reception. This was a very small wedding with about 40 guests and it made for a beautiful, casual wedding. The veranda is great to sit and chat while watching the ducks and geese on the lagoon and inside is simple but classy and has a nice sized kitchen area. It worked wonderfully for her wedding. Memorial Island is sometimes home to movies or concerts in the park in the summer time and has memorials dedicated to those in different wars. [caption id="attachment_9032" align="alignleft" ]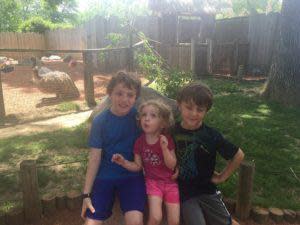 The Zoo![/caption] Seasonal attractions at the Park also include the Columbian Park Zoo, Tropicanoe Cove, Loeb Stadium, Train and other rides. The Columbian Park Zoo is a free zoo that is typically open April to October every year. It offers wonderful, interactive exhibits themed by different continents and attractions. You can check your wing span while you admire the Bald Eagles, imagine swimming with the North American River Otter, crawl through tunnels and pop up like a Prairie Dog, explore the Wallaby walkabout and have the wallaby's hop right across your path and more! Exhibit areas include the Americas, Australia, Butterfly Garden, Family Farm (Petting Zoo), a fountain plaza and the historic animal house.  Things are always being added at the zoo, so be sure to check it out often. Tropicanoe Cove is the outdoor aquatic center along the Main Street side of the park. It is typically open Memorial Day to Labor Day and offers a lazy river, water slides, splash pad and a swimming area. Adults can also enjoy water walking programs several times a week in the summer, during off times.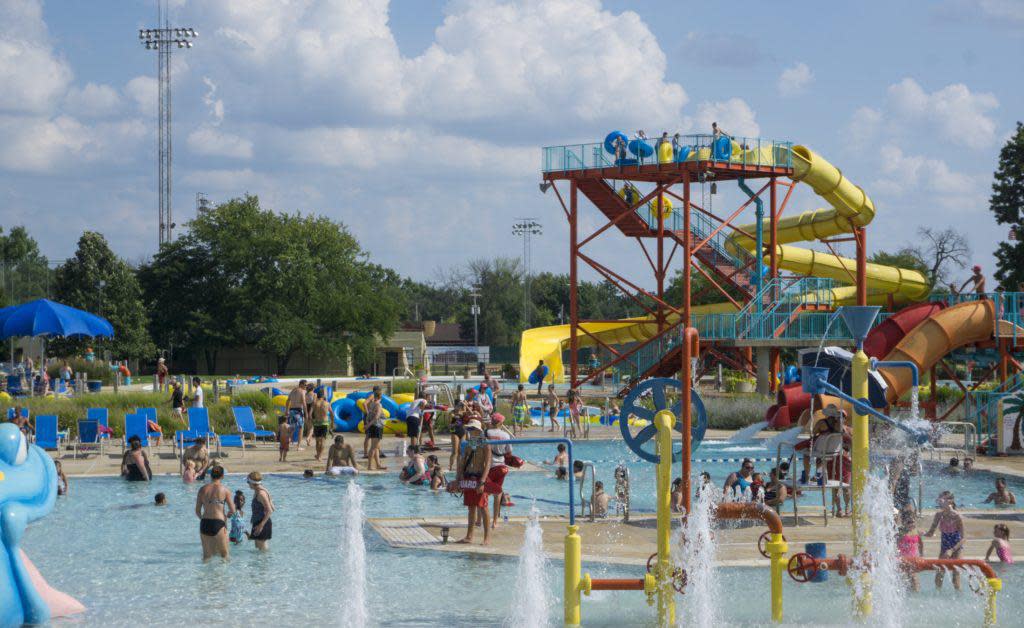 Loeb Stadium is home to the Lafayette Aviators, a prospect league and the annual Colt World Series event. Be sure to add at least one game to your summer bucket list! The current stadium allows you to feel like you are right on the field with the players. You'll love it! [caption id="attachment_9031" align="alignright" ]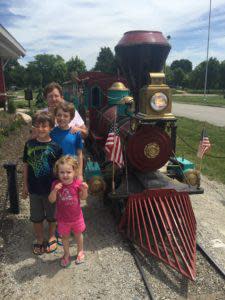 Train at Columbian Park[/caption] In the center of the park also generally from Memorial Day to Labor Day you can find a small variety of children's rides. My family's all-time favorite is the train. Ride around the park and wave at all the visitors. Relatively new to the park is a train depot that also includes a model train exhibit. Great to keep the kids (of all ages) entertained while you wait to ride the train. Of course, no visit to Columbian Park would be complete without visiting at least one of the local icons located across Wallace Street from the Zoo and Loeb Stadium; The Original Frozen Custard or Arni's! Be sure to grab a pizza, salad, custard cone or fruit drink to bring with you to the park and enjoy a day full of fun! Ashley Gregory, Visit Lafayette-West Lafayette Director of Sales, shares this blog.  For more information about this attraction and more in Lafayette-West Lafayette, visit www.HomeOfPurdue.com.