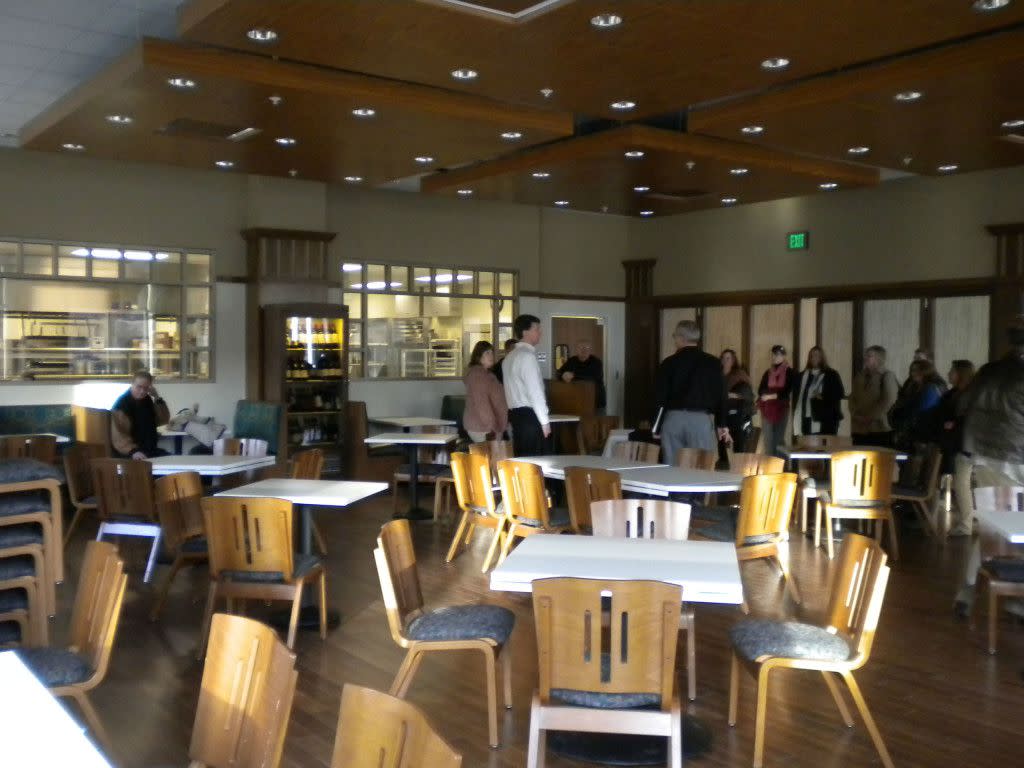 The perfect mixture of class and casual, the John Purdue Room is a must for your dining bucket list! With the John Purdue Room being a classroom setting, it is often overlooked as a restaurant; however, it is one of the finest in West Lafayette! Located within Marriott Hall on Purdue's campus, the nationally renowned Hospitality and Tourism Management (HTM) students run the restaurant with many of them learning the dining world for the very first time. However, what better way for a customer to experience a restaurant than from students who study the hospitality industry every single day and are the future for this field! [caption id="attachment_6466" align="alignright" ]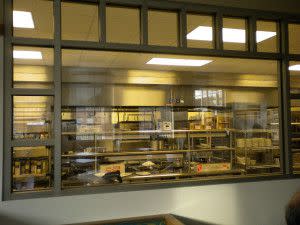 Diners can watch their food being prepared![/caption] As a student myself in HTM, I can ensure to everyone that there is a large amount of effort and care put into each and every dish that comes out of JPR. Students are in HTM for a reason; we sincerely care about delivering excellent service to others and thoroughly enjoy providing irreplaceable experiences to all.  Whether you're feeling lunch or dinner, the John Purdue Room is open for both meals throughout the school year with a new menu each semester. The lunch option features students who are experiencing the lab for the first time. The majority of the students are sophomore and junior status. They are introduced to creating dishes in mass quantities, different types of equipment, and how to properly serve diners. If coming in for lunch, please keep in mind that many of these students are learning for the very first time, and they may be nervous. However, they work diligently to give the best possible service they can and take full advantage of the opportunity to learn. The practice you, as the customer, are providing the students helps them grow more towards their professional career. Leave a comment and grade on the comment cards so the students know how they did for the day!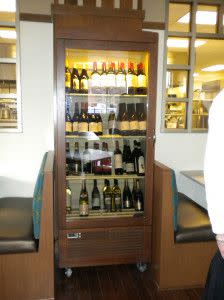 Advanced senior level HTM students manage the dinner portion. The guests will experience a more upscale dining atmosphere with high-quality food surrounded by skilled students. The seniors are introduced to managerial experience in a fast paced restaurant environment and sharpen their skills in areas such as marketing, dish creation, menu engineering, and more. Ask your waiter or waitress about the special created personally by the students; it changes daily! Again, let the students know how they did. We are not able to improve ourselves without criticism from the most important part of the industry, our customers. The John Purdue Room is even open this summer for their lunch menu! Opening June 22 and carrying on through July 30, the summer students will offer a brand new menu with the most contemporary dishes in the restaurant industry, Monday-Thursday, 11:30 a.m. to 1 p.m. I will be working there myself this summer for my senior lab and encourage you all to come out and support my fellow students and I as we work hard to create an innovative menu with the highest quality of service. We appreciate the opportunity to learn and sharpen our skills to prepare for our future careers. We won't disappoint!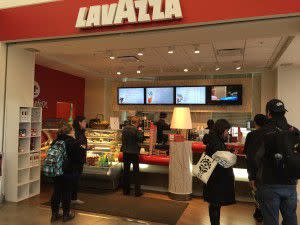 If you're looking for a quicker meal with cheaper prices, check out the options available right outside the doors of the John Purdue Room within the Marriott Hall Atrium. For a quick lunch, the Boiler Bistro is open for a quick bite to eat with a variety of options, featuring a new daily special every single day. Coffee is also available at LavAzza Coffee Shop to provide an excellent start to your morning or give you a pick-me-up later on throughout the day. There are many gourmet coffee options produced with care.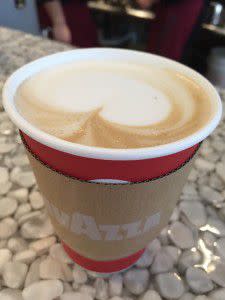 The relaxing, inviting ambiance added with students who are passionate about the field that strive for dining excellence is the perfect equation for an experience that will leave you wanting to come back for more. Not only do you obtain a high quality meal with exquisite service, but you also are helping students expand their knowledge and gain more real life experience to prepare them for what is to come in their successful futures. Your presence is greatly appreciated, and the service you receive in return reflects that. Call in to make reservations at (765) 494-6845, but walk-ins are always welcome! On-the-go options are also made available. I hope to see you this summer! Kaley, Purdue University Student and Visitor Information Specialist for Visit Lafayette-West Lafayette, shared this blog.