[caption id="attachment_7551" align="alignright" ]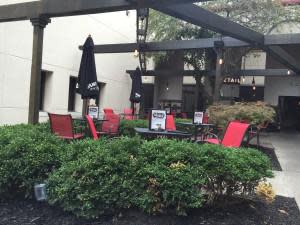 Outdoor patio[/caption] It's spring! Spring equals patio season and one awesome restaurant to head to for a lovely outdoor experience with an amazing view of our beautiful courthouse is
Digby's Pub and Patio
. This restaurant is also the perfect place to go if you want a night out in downtown Lafayette or want a quick lunch. Grab a seat on the patio and check out their menu that has something for everyone. From
Velveeta loaded french fries
to duck egg roles, the options are interesting. I highly recommend their burgers. The beef, pork and seasonal produce they serve are purchased locally. They make each burger to order from their never frozen beef, so they are fresh and delicious! I also recommend their sweet potato fries to go along with the burger. Next time I go back, I am definitely going to give their cheese bricks and Monte Cristo sandwich a try! [caption id="attachment_7550" align="aligncenter" ]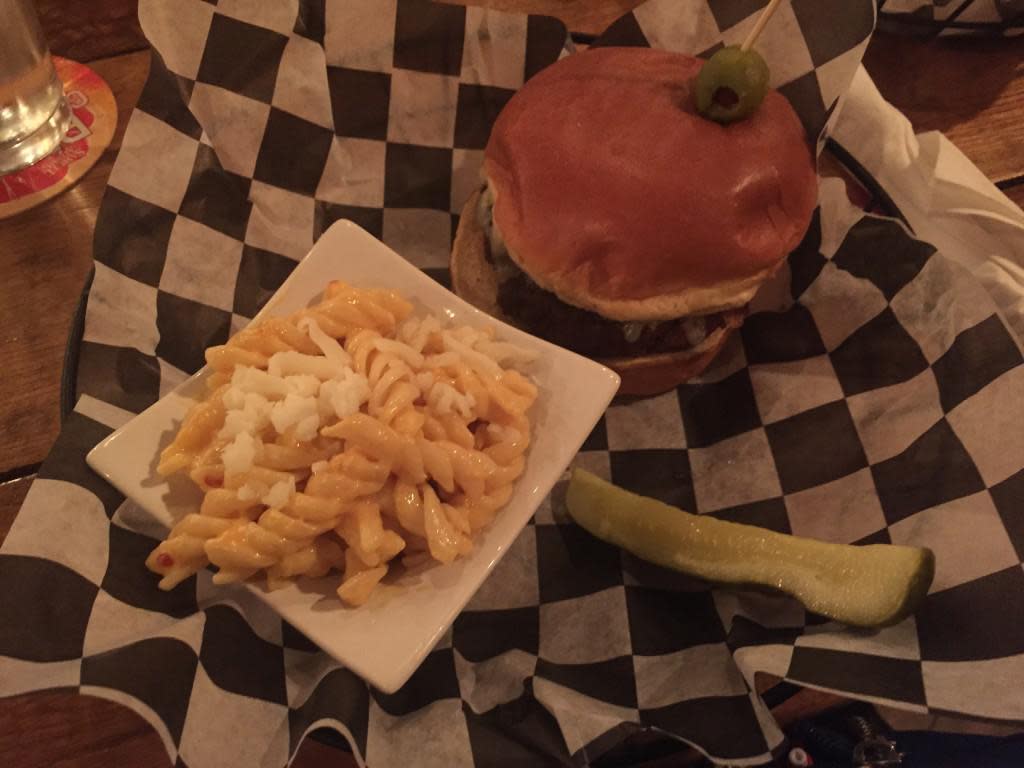 Mac and Cheese and the Black and Blue Buger[/caption] My friend ordered their
chicken bacon ranch wrap
and she exclaimed at the richness of the different flavors. She had never had a wrap quite like it as it features grilled chicken wrapped in a jalapeno cheddar tortilla, applewood bacon, lettuce, tomato, vintage aged manchango cheddar and served with their homemade ranch dressing. She shared that the manchango cheddar gave it a smooth sharpness that was extremely delicious.  It was one of the best wraps she has ever tasted and highly recommends. [caption id="attachment_7549" align="aligncenter" ]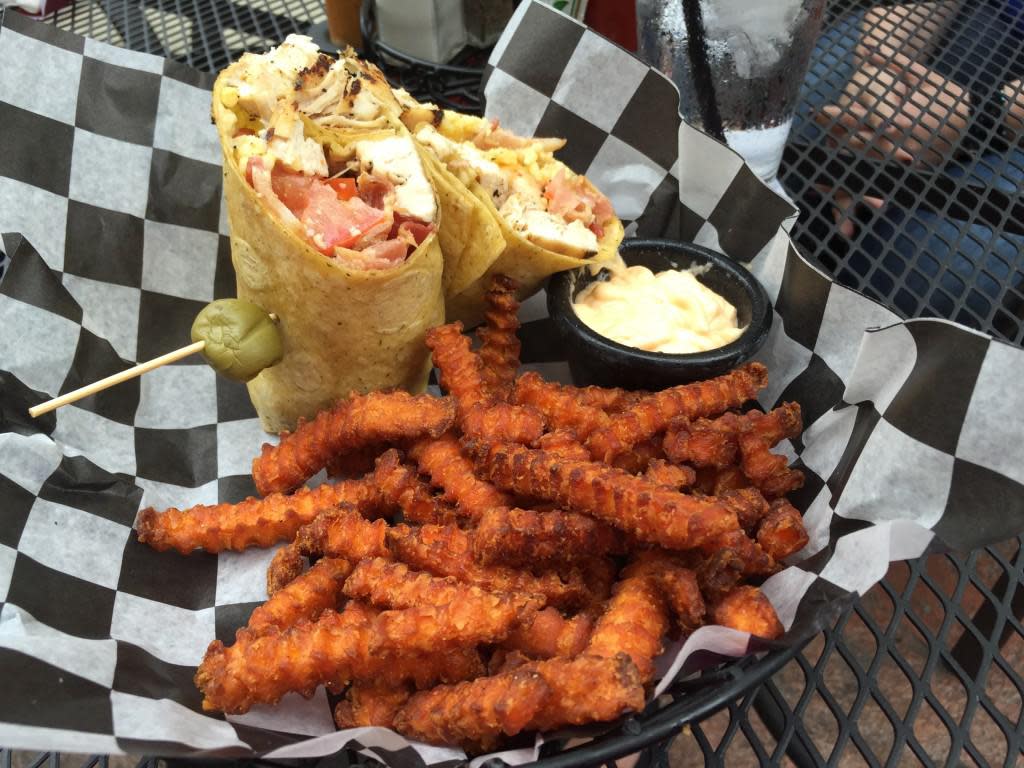 Chicken Bacon Ranch Wrap and Sweet Potato Fries[/caption] If you are not in the mood to sit outdoors and/or as spring brings many rain showers, head indoors. The decor is rustic meets industrial and is a fantastic place to relax and have a drink.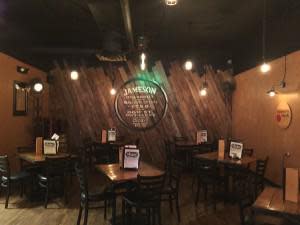 Digby's is special as it is named after
William Digby
, the founder of Lafayette. On Christmas Eve 1824, at the federal land sale in Crawfordsville, at 22, William Digby bought 84.23 acres along the Wabash River that he would call Lafayette for $231.24. The owners of Digby's think Digby would be proud of Lafayette, a thriving community with a strong economy and resources, culture and talent equal to cities twice our size. Whether you are looking for delicious dining, interesting attractions and shops, enticing events or home away from home lodging—a getaway to
Lafayette-West Lafayette, Indiana
, is sure to satisfy.  For more information about this restaurant and others in the area, visit our website at
www.HomeOfPurdue.com
. This blog was written by Marlene, Visitor Information Specialist, for Visit Lafayette-West Lafayette.